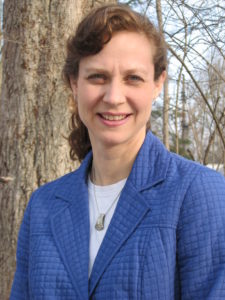 Ingrid Friesen Moser, MA, RD has degrees in both Christian Formation (AMBS) and Nutrition (Goshen College) and worked in the fields of dietetics and wellness for over 20 years. She is the author of Body Talk: Speaking the Words of Health (Living Stewardship Series, Herald Press 2007) and has been the wellness consultant for The Corinthian Plan since its beginning in 2010. Ingrid is a member of Southside Fellowship in Elkhart, Indiana where her husband David Moser is the pastor.
It can be easy to focus on the negative. This seems especially true when it comes to our health. We can be tempted to focus on all that is wrong with our bodies and our bad habits.
As a dietitian people often say to me, just tell me what I can't eat. Or they'll ask me to tell them how bad a particular favorite food is for them.
I don't recall having anyone come in to see me and ask me to tell them all the things they can eat.
But what if we took this opposite approach? What if we filled our minds and hearts with good news as it relates to our health and lifestyle habits? This doesn't mean turning a blind eye to what the reality is concerning our health, it means making a conscious choice to focus on things we can do – things that feel good and bring us a better quality of life.
Pastors, church workers, and their spouses across Mennonite Church USA are doing great things to take care of themselves. Below is a short list of the kinds of things that people chose to work on during the wellness coaching conversations they had as part of participating in the Corinthian Plan wellness incentive.
People set goals to….
Take a nutrition class
Run a first 5K
Get fit with their family
Lose weight
Increase time spent in daily meditation
Install exercise equipment in office space for fit breaks
Schedule a colonoscopy
Lower blood sugar and cholesterol levels
When the results came in at the end of the year this is a sampling of the good news we heard.
Weight loss of 5 to 40 pounds
Stories of races run and active vacations taken
Daily meditation increases from 5 minutes to 30 minutes daily
Installations of chin up bars and treadmills in office spaces
A scheduled colonoscopy
Cholesterol levels that dropped 15 plus points
A1c blood sugar readings down by as much as 6 points
When it comes to our health perhaps we should take a cue from the Gospel writer Mark.
Mark starts chapter one, verse one with: "This is the Good News about Jesus the Messiah, the Son of God" (New Living Translation). This proclamation of good news sets the tone and the direction for all that follows. Mark wrote his gospel to a people who were living in discouragement and despair in the wake of the Roman army destroying Jerusalem, and yet he portrays a very active Jesus moving, healing and changing lives.
Good news for all parts of your life is also available.
What word are you listening to? Where are you moving, healing and changing?