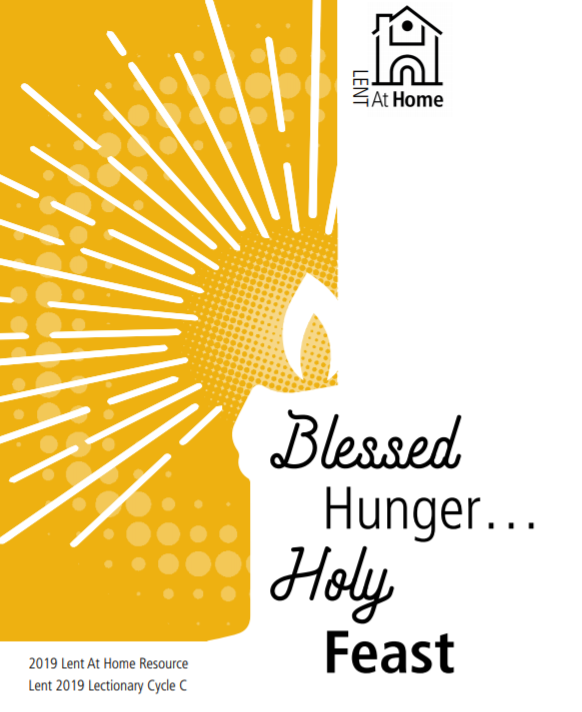 The following is an excerpt from "Blessed Hunger … Holy Feast," MC USA's 2019 Lent At Home Resource written by Elsie Rempel. We invite you to use this resource during Lent with your family and adapt it to meet your needs. Download the entire booklet here.
Introduction
During the season of Lent, God's children reflect on the life and death of Christ. We prepare in ways that remind us that God's people find their most basic needs met in God's abundance. As we do so, we are reminded of our human emptiness, and how it contrasts the satisfaction and fulfillment God longs to provide for us.
This year's Lent materials hope to help us rediscover and reclaim confession. More than just telling God how we've messed up; confession includes affirming our faith in God, whose love stays with us and pursues us through the outstretched arms of Jesus. As we become aware of the intensity of this love, we respond with newfound love and thankfulness to Jesus for stretching out his arms to save us …
Ash Wednesday 
Ash Wednesday gets its name from the ashes that were traditionally rubbed on the foreheads of worshipers on this day. Ashes are a symbol of purification because as fire burns, it can separate what is enduring from what is perishable. Making crosses on each other's foreheads shows our willingness to be purified by Jesus and that we are making space for Jesus in our lives.
Discuss how Lent helps us look at ourselves and choose activities that renew or strengthen our faith in God. Lent helps us notice our hunger for God. Lent helps us walk with Jesus and remember his journey to the cross and the resurrection.
Read God's Word: Matthew 6: 1-6, 16-21
Pick some food or activity from your normal family routine that you would like to replace with faith-building activities during Lent.
Make and record your Family Lent Plan for the next 40 days. How will you help each other notice your hunger for God? How will you prepare to celebrate a Holy Feast at Easter? Your plan could be something like taking the time for daily devotions with this booklet during the time of a show you enjoy watching, or before supper, when you are hungry for food. Perhaps there are foods you will give up so you can donate the saved money to a mission project. If you give up desserts, you can use the time you would use making them for one of the suggested activities …
Blessed Hunger, Holy Feast. Can you taste it?
___________________________________________________________
Download the 2019 Lent At Home Resource here.