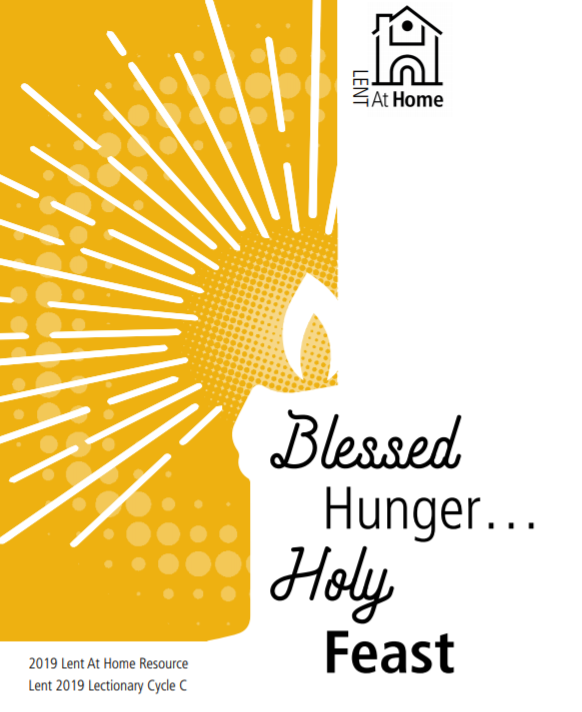 The following is an excerpt from "Blessed Hunger … Holy Feast," MC USA's 2019 Lent At Home Resource written by Elsie Rempel. We invite you to use this resource during Lent with your family and adapt it to meet your needs. Download the entire booklet here.
Lent 2: March 17-23
Call to worship
Leader: Come and worship. O God, you are our God. You are our
light and our salvation.
All: We shall not be afraid; we shall wait and see God's goodness.
Leader: Help us see your goodness, God. As we light this second
candle of Lent, we call you and tell you about the things that frighten
us. Amen.
God's Word for this week
Psalm 27:1-6
Psalm 27:7-14
Philippians 3:17-4:1
Genesis 15:1-6, 7-12, 17-18
Luke 13:31-35
Pondering thoughts
I wonder what dangers frightened us today.
I wonder how the brightness of God's face helps us be
courageous.
I wonder whom we could imitate because they live as courageous
friends of Jesus …
Activities to choose from
Continue your own family Lent journal with stories of how God has helped
you be unafraid. Search the Bible texts to find out who God helped be
unafraid in them.
Go on a hike or bike ride on a designated path. Use a flashlight to look for
ways this path protects its users.
Many animals are frightened and no longer safe because their habitat is
being destroyed. Choose and follow one way of protecting an animal habitat
this week …
Blessed Hunger, Holy Feast. Can you taste it?
___________________________________________________________
Download the 2019 Lent At Home Resource here.