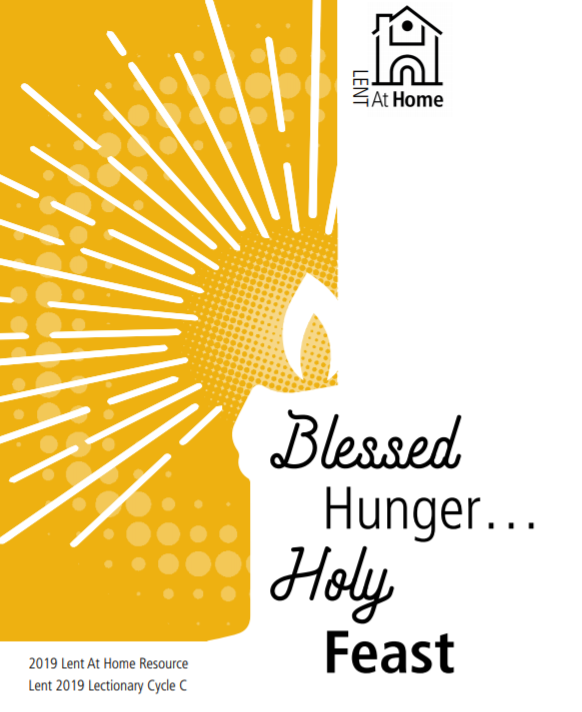 The following is an excerpt from "Blessed Hunger … Holy Feast," MC USA's 2019 Lent At Home Resource written by Elsie Rempel. We invite you to use this resource during Lent with your family and adapt it to meet your needs. Download the entire booklet here.
Lent 5: April 7-13
Call to worship
Leader: Come and worship. O God, we are encouraged that you want to do new things among us and through us, even when we are ready to give up.
All: We shout and jump for joy because the Lord restores our lives.
Leader: O God, you are our God. We thank you for giving us bodies
that are energized to move, and sing, and shout for joy. Accept our
thanks as we light this fifth candle of Lent. Amen.
God's Word for this week
Isaiah 43:16-21
Psalm 126:1-3, 4-6
John 12:1-8
Philippians 3:4b-8a, 8b-11, 12-14
Pondering thoughts to choose from
I wonder how animals honor God.
I wonder what keeps God from getting tired.
I wonder how we can be re-energized by God.
Songs for the week
Hymnal: A Worship Book 493 "I Heard the Voice of Jesus Say"
Sing the Journey 100 "Here I Am"
Sing the Story 31 "Jesus, Be the Center"
"Can't keep quiet" by Bryan Moyer Suderman …
Activities to choose from
Plant some barley for Easter or start some sprouts to show you how new life and joy springs forth from seeds.
Interview an older person from your congregation or a grandparent about when they followed God's leading and how God gave them hope.
Give hope to someone who is discouraged by doing something loving for
or with them. …
Blessed Hunger, Holy Feast. Can you taste it?
___________________________________________________________
Download the 2019 Lent At Home Resource here.