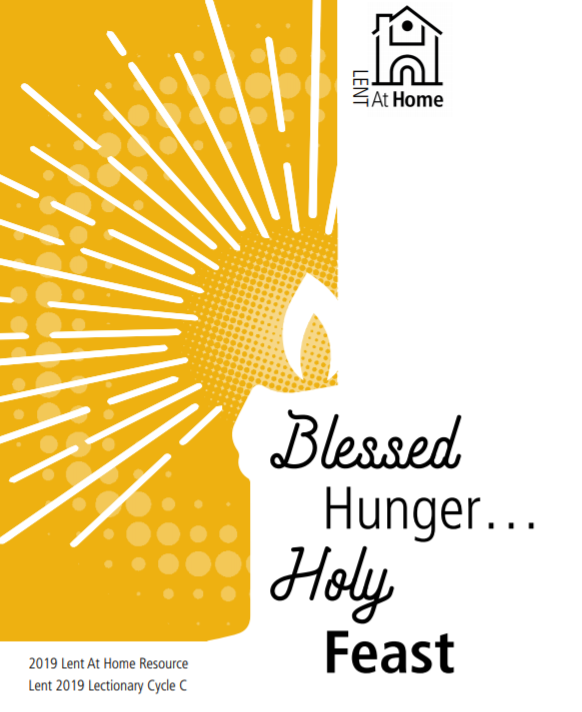 The following is an excerpt from "Blessed Hunger … Holy Feast," MC USA's 2019 Lent At Home Resource written by Elsie Rempel. We invite you to use this resource during Lent with your family and adapt it to meet your needs. Download the entire booklet here.
Lent 4: March 31-April 6
Call to worship
Leader: Come and worship. O God, you are our God even when we
stray and get lost.
All: We will tell you about the way we get lost through our poor
choices. We are so glad that you forgive us and invite us back.
Leader: Help us return to your love and truth, God. As we light this
fourth candle of Lent, we think of your love in the warm hugs we
can share. Amen.
God's Word for this week
Luke 15:1-3,11b-32
Joshua 5:9-12
Psalm 32:1-5, 6-11
2 Corinthians 5:16-17, 18-19, 20-21
Pondering thoughts 
I wonder why it can be so hard to say "I'm sorry" for the bad
choices we make.
I wonder how we can remember God's inviting love when we need
to be forgiven.
I wonder how we could celebrate someone's return to God's love.
Songs for the week
Hymnal: A Worship Book 647 "Por la mañana" (At Break of Day)
Sing the Story 62 "Create in Me a Clean Heart"
"Beloved Child" by Bryan Moyer Suderman …
Activities to choose from
Draw or cut out current pictures of forgiveness and celebration. Post them somewhere you will see them this week.
Practice forgiving each other this week and then plan a forgiveness party. Write your thoughts about this combination of forgiving and partying in your Family Lent Journal.
Look for stories about people or animals who are usually enemies, but
who get to be friends. …
Blessed Hunger, Holy Feast. Can you taste it?
___________________________________________________________
Download the 2019 Lent At Home Resource here.