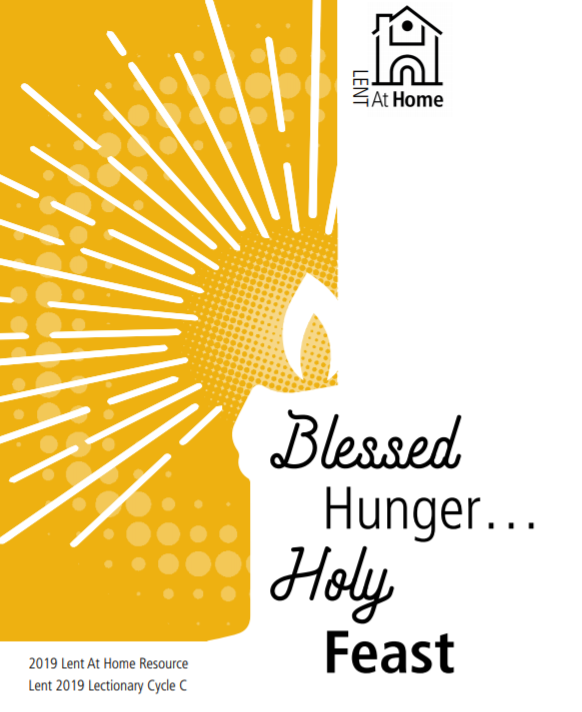 The following is an excerpt from "Blessed Hunger … Holy Feast," MC USA's 2019 Lent At Home Resource written by Elsie Rempel. We invite you to use this resource during Lent with your family and adapt it to meet your needs. Download the entire booklet here.
Lent 1: March 10-16
Call to worship
Leader: Come and worship. O God, you are our God and we long for you. When we are tempted, you help us.
All: We trust you God, because you love us and send your angels to guard us.
Candle Lighter
Help us notice your loving ways, God. As we light this first candle of Lent, we call on you to help us with the things that tempt us. Amen.
God's Word for this week
Psalm 91:1-2 and 9-16
Deuteronomy 26:1-3, 4-11
Romans 10:8b-13
Luke 4:1-4, 5-8, 9-13
Pondering thoughts
I wonder what angels have protected us from today.
I wonder what things distracted us from noticing God today.
I wonder what helped Jesus resist the three temptations …
Activities to choose from
Make a poster of a barren and rocky landscape. Leave space for a border which will be filled with symbols of our hunger for God and the holy feast God invites us to. For this week, a picture of a violet colored, empty bowl would be an appropriate. A Bible in the bowl could show we can "feed" on God's word.
Decorate your Lent journal with images of God's presence in your family's experiences. (You might want to ask your grandparents.) …
Blessed Hunger, Holy Feast. Can you taste it?
___________________________________________________________
Download the 2019 Lent At Home Resource here.