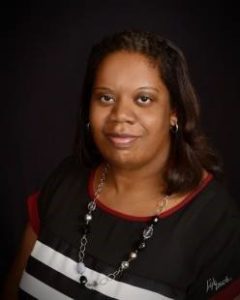 Shannon W. Dycus is co-pastor at First Mennonite Church in Indianapolis, Indiana, where she leads missional and faith formation ministries for the congregation. She is active with Faith in Indiana, a local PICO network of faith communities seeking justice and holds multiple leadership positions with Mennonite Church USA. Shannon has published articles for The Mennonite, Leader and has loved supporting MC USA convention worship planning the last few years. With her loving husband, Gregory, the Dycus family includes two energetic boys, ages six and eight. Shannon is a listener and a foodie, loves live music and dancing, believes in doing justice and creating space to breathe.
In our congregations Good Friday vigil last night, our opening prayer invited us into a "labored walk with Christ toward Calvary." Our "yes" to God is our willingness to do exactly this — walk with Christ. The walk this week is sacred and burdened. Though varied in impact, the highlights of Holy Week are always Good Friday and Easter Sunday. The scriptures tell these stories well and our theology depends on each of them. But it's today — Holy Saturday — silently between these highlights that is becoming increasingly important to me.
In each of our lives, we know grief. Through death or divorce or sacrifice or change, we have ways we experience the Good Fridays of our lives. In most cases, the mercy and power of God show up and we arrive at places of resurrection in our grief and pain. Almost never as quickly as the transition from Good Friday to Easter, though. There is a time of waiting where we try to make sense of our loss, then try to make sense of our feelings, and then try to make sense of our lives. It lasts days, months or years. Quantitatively, I think we spend more time in the "Holy Saturday" moments of our lives than its bookends. It is not simply a day between these other days. I believe there is strong theological significance for how we learn to occupy this day. We simultaneously seek to hold our desire to be angry and to trust. We wrestle with the tension of mourning and hoping. There's confusion, emptiness, yearning, fear.
How do we live faithfully in Holy Saturday(s)? How do we acknowledge pain while we expectantly wait for joy and peace?
In her inspiring book "Learning to Wait in the Dark" Barbara Brown Taylor offers:
"Between the great dramas of life, there is almost always a time of empty waiting — with nothing to do and no church service to help — a time when it is necessary to come up with your own words and see how they sound with no other sounds to cover them up. If you are willing to rest in this Sabbath, where you cannot see your hand in front of your face and none of your self-protective labors can do you one bit of good, then you may come as close to the Christ as you will ever get — there in that quiet cave where you wait to see how the Maker of All Life will choose to come to you in the dark."
With her reference to Sabbath, Brown Taylor is reminding us that Holy Saturday falls on the Jewish Sabbath. In Jewish tradition, the Sabbath welcomes a restful rhythm, a centering of God, a time of gathering and remembering in community. Let these practices root this day for you and may it create memory in your spirit for the next Holy Saturday of our life.
Holy Saturday blessings,
Shannon