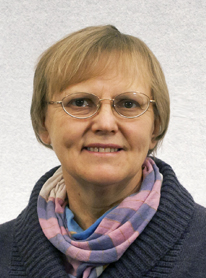 Elsie Rempel is the author of the Lent and Advent At-Home devotional booklets, sponsored by AnabaptistFaithFormation.org and Central Plains Mennonite Conference. Elsie is a passionate advocate for ministry with children and seniors in the life and ministry of the church. Her blog, Faith Bytes, and her book, Please Pass the Faith: The Spiritual Art of Grandparenting, are two ways she tries to share that encouragement with others.
Restore Us, O God!
What a theme for the season we find ourselves in! This is the 2017 theme the Lent/Easter At-Home devotional booklet. The weekly themes are We Hunger, We Wonder, We Thirst, We See, We Breathe, We Hope — and finally on Easter — We Live! What better themes could the worship team have come up with when they met some 18 months ago
Will you enter into this Lenten journey of new life as a family?
Make this year's season of Lent a time of spiritual cleansing. Let it remind you of Jesus' forty days in the wilderness, during which he prepared for his ministry. Let it help you recharge for your life as a witness in the Kingdom of God, a Kingdom which Jesus proclaimed, and still is at hand. It may just lead to restoration!
The devotional booklet, Restore Us, O God, can be used whenever and however it fits into your home's routines and life stage realities. Some families use it once a week and pick an activity that matches their interests. Others use it daily, repeating the litany each day of the week, reading the daily scripture recommendation, and perhaps choosing an appropriate response activity.
Restore Us, O God can be downloaded without charge. It is based on the Lent worship resources by Leader, used in many Mennonite congregations.