This Lenten season, we invite you to be in God's presence and see what God has for you as you remember Jesus' passion journey. This post is part of our 2020 Lent At Home worship resource series. You can download the full Lent At Home worship guide here.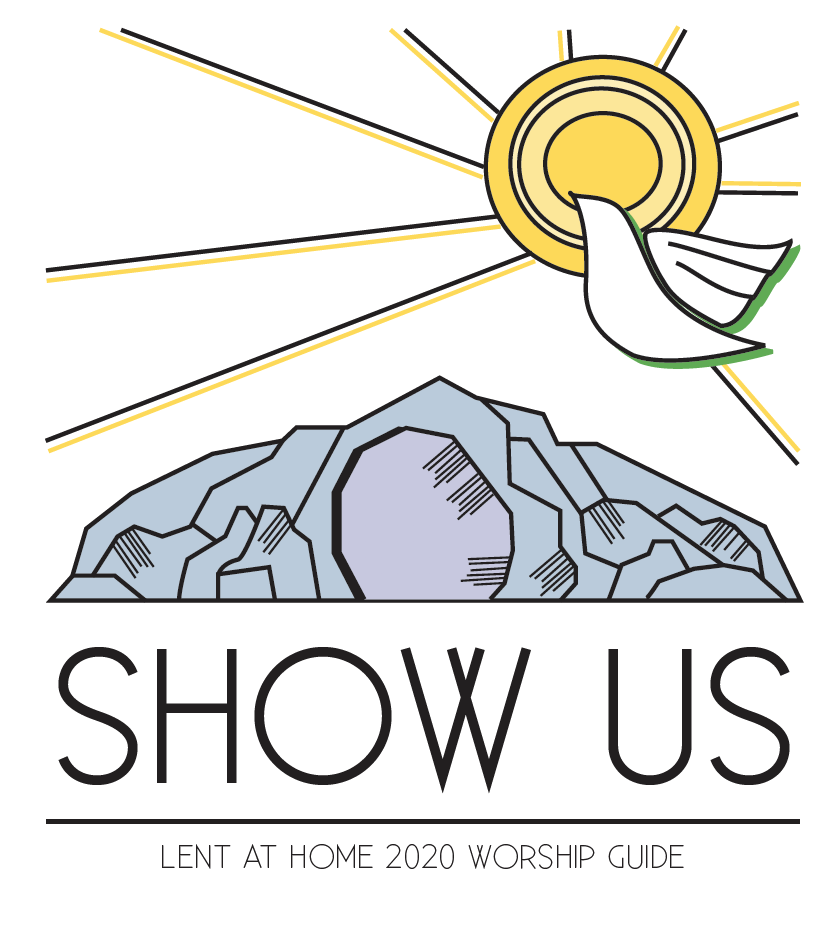 Call to Worship:
(Leader can speak the "All" parts which are echoed by others.)
Leader:
Come, hear the call of our Good Shepherd, who gives us everything we need, and worship.
All:
We hear our Good Shepherd, even though we do not always follow in the good ways you show us. Jesus, please forgive us and help us see and return to your ways.
Candle lighter:
Jesus, as we light this fourth candle of Lent, open our eyes to see and our hearts to cling to what is good and right and true.
All:
Amen.
Listening to God's Word
This week read about how God helps people see in: 1. Samuel 16: 1-13, Psalm 23, John 9: 1-12, 13-23, 24-34, 35-41, and Ephesians 5: 8-14.
Pondering thoughts to choose from
I wonder what God wanted David to see.

I wonder how the blind man felt after Jesus touched him and helped

him see.

I wonder where we see ourselves in this week's readings?
Songs of the week
Hymnal: A Worship Book 401 "This little light of mine," Sing the Story 65 "Abre mis ojos (Open my eyes)," or Sing the Story 99 "The Lord's my Shepherd."
Closing prayer
Leader:
Dear God, you are like a good shepherd who gives us what we need. Help us see and follow your good and loving dream for the world. Thank you for your many gifts to us. Please help us see like you do and bless the people around us.
Candle snuffer:
May God's vision of a good and loving world stay with us and guide us even after we blow out this fourth Lent candle.
All:
Amen.
Activities to choose from
Make a gratitude poster of God's gifts to and through your family.

Play hide and seek in the dark. Let the "seeker" have a flashlight to help find the "hiders." 

Place some refreshing cucumber slices on your eyes for a few minutes and imagine how the blind man felt when Jesus healed his eyes by putting mud on them.

Make two lists on a chart shaped like a T. On one side, list ways of touching that comfort and heal. On the other side, list ways of touching that frighten and hurt. Choose to join with God's dream by using healing rather than hurting touches.

Discuss the dream God had for David. What gifts did he have? What dreams do you think God has for each of you? Encourage each other to use your gifts as signs of God's love.

What makes people popular in your school or play group? How does that compare with the attributes God looks for in us?

Recall and share stories of people who use touch to heal and encourage others or read I Can Show You I Care: Compassionate Touch for Children by Susan Cotta, illustrated by Gregory Crawford (2003 North Atlantic Books).
---

---