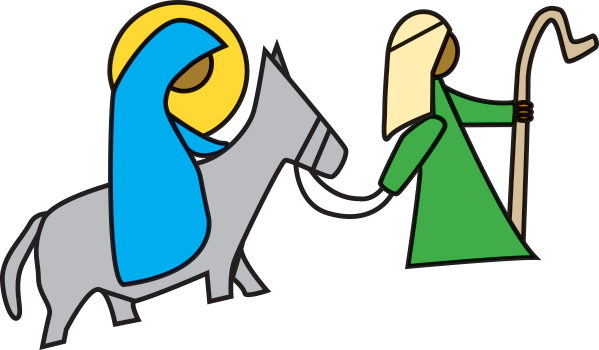 Waiting and Wondering, this year's Advent At Home worship guide, focuses on Scriptures in which people have questions for God. The prayers and activities are adapted from the worship resources developed by the writing team from Mennonite Church Manitoba for Leader magazine.
We invite you to bring your questions and respond to God's questions as we share weekly prayers and activities. You can also download the full Advent At Home worship guide.
Week 5 – Christmas One
Call to Worship:
What are we waiting for? All creation sings the praises of our God, who is fair and good. Let us join our voices and rejoice about the coming of Emmanuel.
Candle lighter:
(light the candles, including the Christ candle, then say) The fifth candle is the Christ candle. Lighting it reminds us to praise God for sending Jesus, Emmanuel.
Leader:


May we join in praise with all creation, rejoicing at the presence of a God who abides with and among us.
Listening to God's Word:
Praise God's saving power with these daily texts: Isaiah 63: 7 – 9, 15 – 19, Isaiah 64: 1 – 5a, Psalm 148, Hebrews 2: 10 – 13, 14 – 18, Matthew 2: 13 – 23.
Pondering thoughts
I wonder what makes people praise or resist God's saving power.
I wonder how God felt about trusting humans to care for Jesus.
I wonder how God's love keeps on loving and helping, even
when scary and tragic things happen.
Sing or Play:
Hymnal: A Worship Book (HWB) 202 "The virgin Mary had a baby boy," Sing the Story (STS) 2 "Magnificat," HWB 318 "Joy to the world" and other favorites.
Prayer:
God of all time, who never gives up, we need your strength and power. Help us resist what is evil and stick to your good path of hope and fairness.
Candle snuffer:
May God's goodness shine in and through us even as we blow out this candle. Amen.
Activities to choose from
On your poster, add words or pictures of praise to the fifth background section.
Imagine Jesus birth story by watching this video from Nazareth Village.
Listen to Bryan Moyer Suderman's song, Christ was born in Bethlehem, to help you think about Jesus as a refugee. Download it here.
Read about or hear a live story from refugees who have been saved from violence. The 2017 picture book for 3-6 year-olds, The Journey by Francesca Sanna, describes the heart-wrenching experience in simple, but powerful terms.
Buy or make a blanket for Mennonite Central Committee to send to refugees or send some of your clothing to a homeless shelter.
Go for a walk or ride into the countryside and think about how the land, the plant and animal life show signs of God's life-giving action.
Rewrite Psalm 148 so it refers to the land, plants and animals where you live.
Send notes of thanks to people in your church family who have worked hard to share the good and saving news of Jesus during Advent.