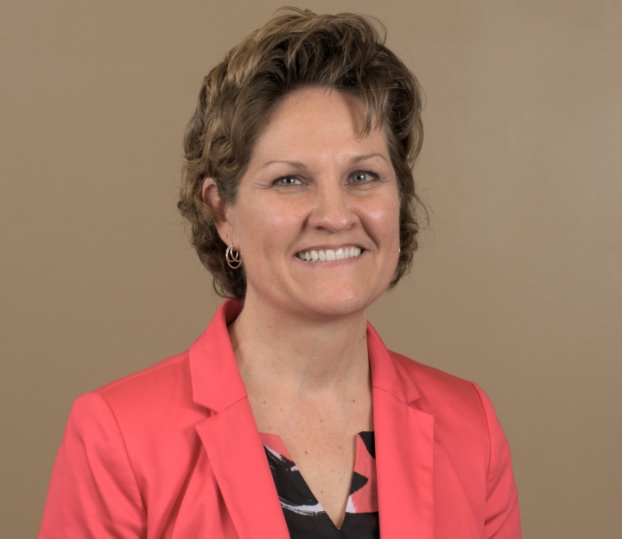 Shana Peachey Boshart is denominational minister of Faith Formation for Mennonite Church USA.
Hi everyone! I recently started in the role of faith formation minister for Mennonite Church USA. I'd like to introduce myself to you and let you know how I plan to serve you.
This past summer, I completed 20 years working as youth minister and faith formation minister in Central Plains Mennonite Conference. In that time period, I served MC USA in many volunteer roles related to youth ministry and convention.
My vision for this role is to nurture a network of Mennonite faith formation leaders that creates a sense of belonging for them and provides a source of formation resources for everyone.
Face-to-face relationships are key, so I will plan an annual in-person gathering for faith formation leaders to network, learn and share together. I'm also looking forward to meeting you at your annual assemblies and the other meetings I attend across the church. In reality though, we are spread out all over the country, so I plan to create and maintain this network virtually: web sites, webinars, blogs, social media, and a monthly newsletter.

On the MC USA site, we've created a Faith Formation page that is intended to be your online starting point. It will link you to three other sites: TheGatheringPlace.us, AnabaptistFaithFormation.org, and Convention.Mennoniteusa.org.
The Gathering Place will relaunch in early 2019 as an online gathering place for formation leaders to participate in webinars and online conversations. I plan to offer three webinars per semester, varying from presentations by experts to roundtable conversations.
AnabaptistFaithFormation.org is a site I started a few years ago with other faith formation leaders. It is an online hub of resources created by and for Anabaptists. You will find curriculum, free downloads, and other very practical resources that you can use with various age groups in your congregation.
Convention.Mennoniteusa.org is, of course, your go-to spot for the latest on convention plans.
At MennoMedia.org, you will find the most resources in one place, and there is always something good to tell you about!
Not only are each of these sites linked from the Faith Formation landing page, each of them will be featured in every issue of my monthly newsletter.
Leading the faith formation ministries of the congregation is critically important work. I hope to make your work easier by both providing and pointing to resources you and your leaders will use in youth group, kids clubs, Sunday School, Bible studies and at home. The monthly newsletter will be key to communicating these resources with you, so I hope you'll subscribe to it here.
I look forward to working with you!