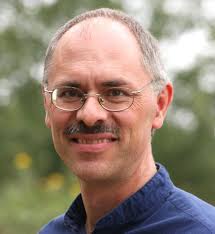 Andre Gingerich Stoner is director of Holistic Witness and Interchurch Relations for Mennonite Church USA
"that they may all be one. As you, Father, are in me and I am in you, may they also be in us, so that the world may believe that you have sent me." (John 17:21 NRSV)
I spent three days last week with roughly 70 leaders of Christian denominations at the annual meeting of Christian Churches Together. A small group I met with included Catholic, Black Baptist, Reformed, Methodist, Wesleyan and Orthodox Church leaders – bishops, presidents, and denominational staff. Ervin Stutzman and Iris de Leon-Hartshorn from Mennonite Church USA also attended.
We met in Houston, the most racially and ethnically metropolitan area in the United States. It is one of a handful of "majority-minority" cities, where whites make up less than 50 percent of the population. The theme of the gathering was "Immigrant Faith Communities and the Future of the Churches in the USA."
One Nigerian immigrant pastor shared about his church in Houston. He is part of a network of 800 Nigerian congregations in North America. They recently built a $17 million stadium for gatherings in Texas. I was struck by the dramatic way the world is changing around us – and we are often barely aware of it.
Many of our immigrant brothers and sisters are struggling and suffering as they try to make a home here – whether they are dealing with challenges of raising children in a foreign land, facing prejudice, or do not have proper documentation. One of our speakers, Alexia Salvatierra, pointed out to us that leprosy is a disease that attacks the nerves. The victims lose sensation and feeling. She said that the body of Christ suffers from leprosy when we do not feel the pain of our brothers and sisters.
Challenging churches to build real partnerships between different parts of the body, Alexia said that the world is not impressed when Baptists and Lutherans and Catholics get together. But when the body gets together across race and class lines to seek God's kingdom and his righteousness, then the world is impressed. She called this a John 17:21 moment. (I was chastened, as I couldn't help thinking, as she spoke, about the struggles within our own little Mennonite part of the body.)
Mennonite Church USA became a full participant in Christian Churches Together in 2007. It has been a significant way for us to find our place in the broader body of Christ. For further reporting on this gathering, see this article by Wes Granberg-Michaelson, one of the initiators of CCT.