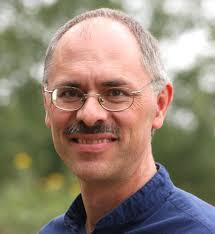 Andre Gingerich Stoner is the director of Holistic Witness for Mennonite Church USA.
In early December, I had a chance to spend several days at an annual "ecumenical officers' retreat" with counterparts from about a dozen denominations. The Evangelical Church in America (ELCA), United Methodists, a Black Baptist denomination, Catholics, Moravian Brethren and others participated. It was an opportunity to build relationships, share from our work and pray together.
A highlight for me was hearing the Lutherans and Catholics share about the fruits of their ongoing dialogue. A turning point was a joint declaration about the doctrine of justification in 1999.
After centuries of old disputes between Catholics and Lutherans that were at the center of the 16th century Reformation, the declaration says they are no longer divided on this central point. You might say the protest is over!
This year American Lutherans and Catholics published a report drawing on 50 years of dialogue. They identified 32 agreements already achieved on important subjects. They also pointed to 15 matters for further discussion. A number of these are not regarded as church dividing.
This week, the Lutheran World Federation announced that Pope Francis will join them in a commemoration of the Reformation in Lund, Sweden, this fall. What a remarkable development! And what a witness to the world.
They are deliberately not calling this a celebration of the Reformation, but a commemoration. While there is much to celebrate in the life and witness of the Lutheran church and other Protestant bodies, they are not celebrating the divisions that happened within the church nearly 500 years ago.
"The Lutheran World Federation is approaching the Reformation anniversary in a spirit of ecumenical accountability," says LWF General Secretary Rev. Dr. Martin Junge.
This event and other commemorations will feature themes of thanksgiving, repentance and commitment to common witness to Christ. The event will name the gifts of the Reformation and ask forgiveness for the division which followed theological disputes. In conjunction with this commemoration, Caritas and World Service of the LWF, have agreed to a new degree of collaboration in their relief and development work across the globe.
Rev. Junge was one of the ecumenical guests at the Mennonite World Conference Assembly in Harrisburg last summer. He has spoken often of how important the Mennonite-Lutheran acts of repentance, forgiveness and reconciliation that took place in Stuttgart in 2010 were for the LWF. Our prayer for this Lutheran-Catholic common service in October is that they can experience there also the healing that comes from confession and repentance.
These groundbreaking acts of understanding and reconciliation between Catholics and Lutherans are a remarkable sign of hope in a fragmented and polarized world. As Rev. Junge said, "I'm carried by the profound conviction that by working towards reconciliation between Lutherans and Catholics, we are working towards justice, peace and reconciliation in a world torn apart by conflict and violence."
I am grateful to count these ecumenical officers who have done much of the heavy lifting in these relationships as friends and colleagues.
And I am grateful for our Lutheran and Catholic brothers and sisters who see the work for unity as part of their call to faithfulness and an important part of their witness to the world.