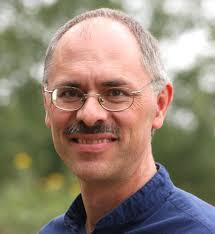 Andre Gingerich Stoner is director of Holistic Witness for Mennonite Church USA.
The Vatican is hosting a first of its kind conference April 11-13, to reassess the just war theory, which has long been the dominant framework in the Catholic church for evaluating if and when violence can be used. The conference is co-hosted by the Pontifical Council for Justice and Peace and Pax Christi International.
I urge us to pray for our brothers and sisters who are gathering and working on follow-up – that the Spirit might move among them and through them for the sake of the gospel and the world.
Marie Dennis, co-president of Pax Christi International and one of the conveners, is a friend to many Mennonites. I worked closely with her in recent years in the Christian Peace Circle.
Gerald Schlabach will also be among the 80 participants at this conference. Gerald is a co-founder of Bridgefolk, the Mennonite-Catholic grassroots network and a professor at St. Thomas University. Before that he taught at Bluffton University. His wife Joetta, is a pastor at Faith Mennonite Church in St. Paul, Minnesota.
This remarkable gathering builds on years of conversation within the Catholic Church as well as years of active engagement for justice and peace. Numerous Catholic peacemakers gathered in Rome during Vatican II. They successfully appealed to bishops to include conscientious objection as a faithful form of Christian witness.
Since then various Catholic bodies and bishops conferences have been applying just war theory rigorously to critique modern warfare, especially nuclear weapons. In 2001 Pope John Paul II sent President Bush a private communication expressing his concern that a pre-emptive war against Iraq did not meet the requirements of a just war.
In 1979, while visiting Ireland, Pope John Paul II said:
"Peace cannot be established by violence . . . It is Jesus himself who said 'All who take the sword will perish by the sword' (Matthew 26:52). This is the word of God, and it commands this generation of violent men to desist from hatred and violence and to repent."
The nonviolent civil rights movement in the U.S. as well as nonviolent liberation struggles in Latin America, the Philippines, South Africa, Eastern Europe and elsewhere also enlarged the church's experience and imagination of nonviolent social change movements. In 1993 U.S. bishops put the just war theory and commitment to nonviolence on something of an equal footing in their statement The Harvest of Justice is Sown in Peace.
A five year Vatican-Mennonite World Conference dialogue from 1998-2003 was titled "Called together to be peacemakers." A follow-up joint statement in 2007 included the remarkable statement that "We affirm Jesus' teaching and example on non–violence as normative for Christians."
The Catholic Church is a large and important institution. Change in the Catholic Church happens slowly and deliberately. We should not expect that church teaching and practice will suddenly shift on matters of war and peace. We have, however, seen that there already has been a significant process of change in the past 60 years. This gathering is another step in the process.
In an e-mail before the conference, Gerald Schlabach wrote:
"My hope is that the event will prove to be like seeing a robin in February – a sign of hope to be sure, but the planet will need to slowly tilt before it is summer."
_______________________
Update (4/14/16):
Landmark Vatican conference rejects just war theory, asks for encyclical on nonviolence
"There is no 'just war,' the some 80 participants of the conference state in an appeal they released Thursday morning."