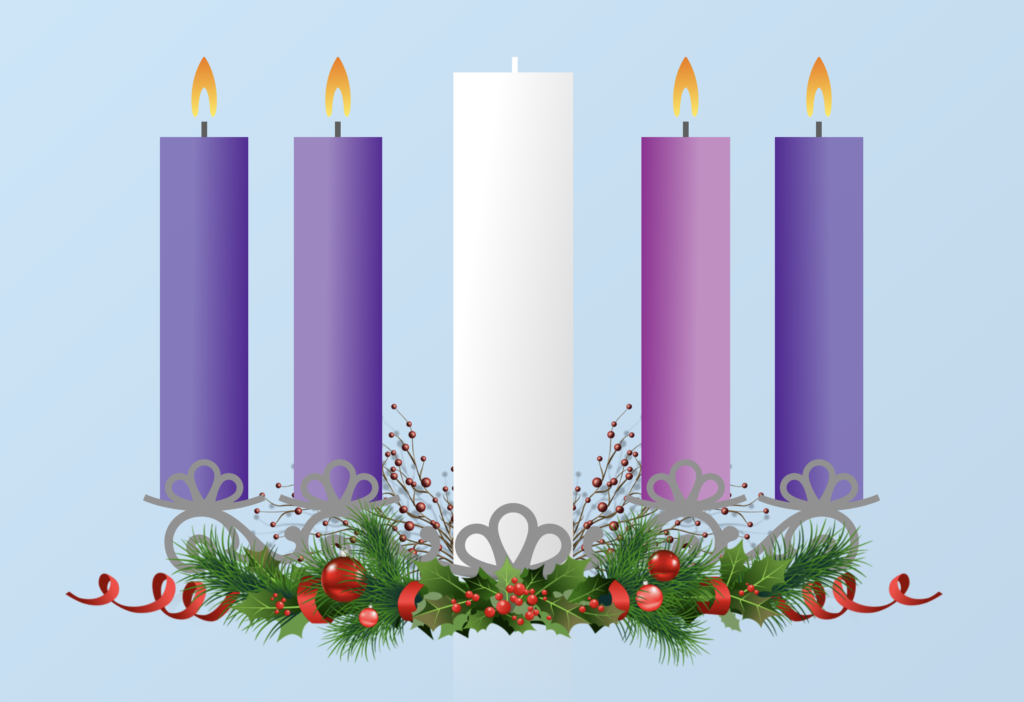 Mennonite Church USA's (MC USA) 2020 Advent at Home devotional, "We Wait for Jesus," focuses on the Advent themes of hope, peace, joy and love. It was written by Talashia Keim Yoder, pastor of Christian Formation at College Mennonite Church in Goshen, Indiana. 
We invite you to wait for Jesus as we share weekly reflections and activities for all ages. Download the full Advent At Home worship guide.
This week's story: Isaiah and the prophets
Advent Daily Ritual
Light one purple candle, saying, "We wait for Jesus who will bring hope."
Weekly scripture reading: Isaiah 40.
Daily scripture readings: Isaiah 64:1-9, Psalm 80:1-7, 17-19, 1 Corinthians 1:3-9, or Mark 13:24-37. (This week, you may choose to read a bit of Isaiah 40 each day instead.)
Do your Expecting Ritual.

Here are some daily Advent rituals that create a sense of expectation. If you want to, choose one of these to include with your candle-lighting ritual.

Add another component to your nativity set each day or each week, so that you are slowly getting the scene ready for Jesus to be born.
Place Mary and Joseph in another room from nativity scene and move them a little closer to it each day. On Christmas Day, put Jesus in the manger.
Write down names of 24 people, put them in a special container and place it by your Advent wreath. Each day, draw one name and pray for that person.
Make a paper chain with 24 strips of colored paper that match the Advent candles. Tear one off each day.
Collect all your Advent or Christmas-themed books and wrap them for your children to open, daily or weekly or whatever works best. Read them together and talk about their themes.
Gradually decorate your house for Christmas. Add a new ornament to the tree every day, or decorate a different room each week.
Read the story found in Luke 2:1-20 daily.

Pray:
God, we look around and see so much pain. We need hope. We long for hope. The prophets told us that hope comes from you. God of hope, live in us today. Amen.
Sing a song of hope.
Blow out the candles.
Weekly Worship Ritual
Tell the story
Read Isaiah 40 together. This is a long chapter! Maybe you want to read part of it each night this week instead of reading it all in one sitting. If you have Shine On: A Story Bible, this passage is referred to on page 138.
Put it in context
God created a good world. We were created to live peacefully, but we often miss the mark. When that happens, we have to deal with the consequences, but God sticks with us. Our whole story is a story of God sticking with us. In the Bible, God called a family to be a blessing to the earth, and even when Abraham and Sarah and their descendants missed the mark, God stuck with them. When their Egyptian rulers missed the mark and made them slaves, they cried out to God, and God stuck with them by sending Moses to lead them.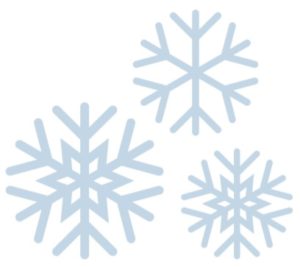 The people of God had a hard time understanding how to live God's law of love in community, so God sent leaders like Joshua, judges like Deborah, and prophets like Samuel to bring the people back to God. Eventually, the people missed the mark so much that their land was taken over by invading armies. Many of the people were captured and put into exile, and others were left in the ruins of what had been their home.
It's in the middle of this time that the writers of Isaiah lived and prophesied. The first people who heard these words were people who felt like their lives had been completely upended. They couldn't do anything the way they were used to doing it. They couldn't go and worship in the temple. Things would never go back to "normal," and they didn't know what was ahead for them. Sound familiar? These words of the prophet brought comfort to the people in this time. The prophet reminded them that God is very, very, very big, and God sticks with us. We read these words now in Advent, because we know that the glory of God the prophet talks about is revealed in Jesus. These words are about getting ready in hope of the Messiah, the light of the world breaking in.
Talk about it
Choose the prompts that are appropriate for your household.
Do any words from this scripture sound familiar to you? Notice all the phrases that ring a bell. You may even want to list out all the songs and commonly-quoted verses that come from Isaiah 40. How do the meanings of these quotes and songs change when you think of them in the context of the whole poem – and of exile?
Isaiah 40:3-4 makes a different kind of sense when you look at the terrain between Babylonia and Judah. Check out a topographic map if you're intrigued. The final verse of this chapter is familiar to many of us. The first half of it more literally translates "grow new pinions like the eagles" – as in, molt and grow new feathers. It's less about growing something totally new and more about renewal. It is tempting to read prophetic texts like Isaiah as predictors of things that are going to happen to us here and now. But this text was written in a specific time and place, and it is a commentary on what was happening in that moment. The people of God had really missed the mark, and had to deal with major consequences. Read this passage in the context of people who have been exiled from their homes and places of worship. How is this poem an example of God sticking with the people?
Tell it your way
Begin your "Journey to Bethlehem" mural.
This weekly project can deepen your growth toward Christmas. Choose a place for your mural. It can be wherever you have space in a common area, or maybe you want it to lead toward a manger scene or another symbol of Christmas. Each week, draw a scene or make a collage inspired by the week's story and add it to your mural.

Visit MC USA's Faith Formation page to find a one-stop hub of formation resources for all ages, curated through an Anabaptist lens.
The views and opinions expressed in this blog belong to the author and are not intended to represent the views of the MC USA Executive Board or staff.