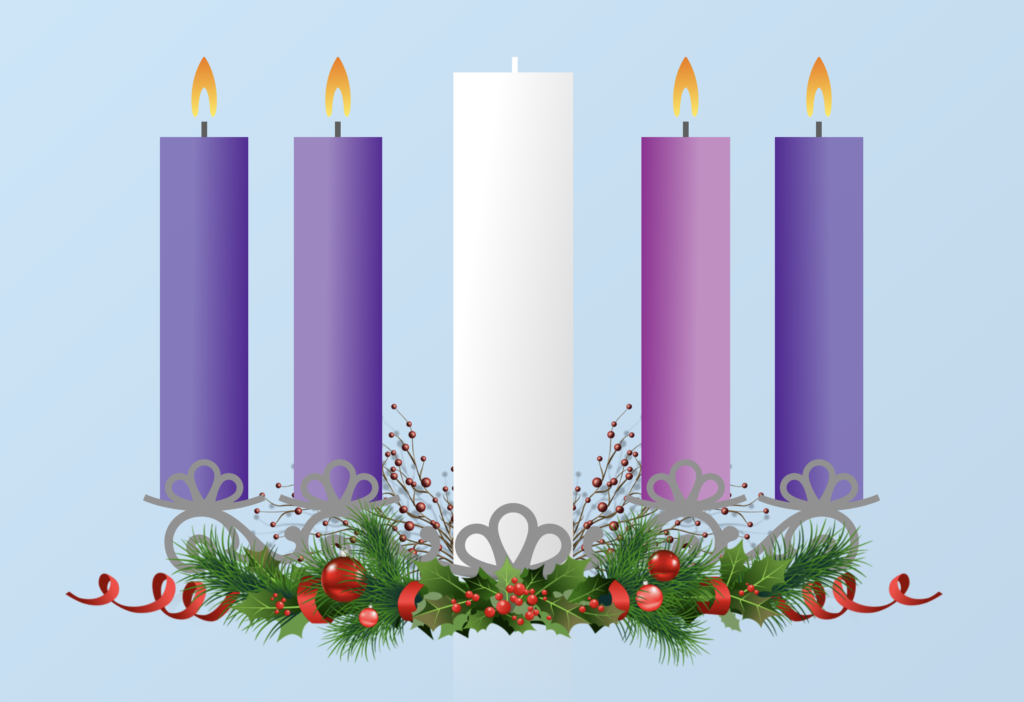 Week two comes from Mennonite Church USA's (MC USA) 2020 Advent at Home devotional, "We Wait for Jesus," which focuses on the Advent themes of hope, peace, joy and love. It was written by Talashia Keim Yoder, pastor of Christian Formation at College Mennonite Church in Goshen, Indiana. 
We invite you to wait for Jesus as we share weekly reflections and activities for all ages. Download the full Advent At Home worship guide.
This week's story: The Genealogy of Jesus
Advent Daily Ritual
Light two purple candles, saying, "We wait for Jesus who will bring hope and peace."
Weekly scripture reading: Matthew 1:1-17.
Daily scripture readings: Isaiah 40:1-11; Psalm 85:1-2, 8-13; 2 Peter 3:8-15a; Mark 1:1-8
Do your Expecting Ritual. Here are some daily Advent rituals that create a sense of expectation.

Add another component to your nativity set each day or each week, so that you are slowly getting the scene ready for Jesus to be born.
Place Mary and Joseph in another room from nativity scene and move them a little closer to it each day. On Christmas Day, put Jesus in the manger.
Write down names of 24 people, put them in a special container and place it by your Advent wreath. Each day, draw one name and pray for that person.
Make a paper chain with 24 strips of colored paper that match the Advent candles. Tear one off each day.
Collect all your Advent or Christmas-themed books and wrap them for your children to open, daily or weekly or whatever works best. Read them together and talk about their themes.
Gradually decorate your house for Christmas. Add a new ornament to the tree every day, or decorate a different room each week.
Read the story found in Luke 2:1-20 daily.

Pray:
God, there is a lot of hurt and conflict in our world. We need justice. We need peace.
Your story tells us that your peace and justice can show up in the most hurt places, and that you came for everyone. We know peace comes from you. God of peace, live in us today. Amen.
Sing a song of peace.
Blow out the candles.
Weekly Worship Ritual
Tell the story
Matthew 1:1-17
Put it in context
God created a good world. We were created to live peacefully, but we often miss the mark. When that happens, we have to deal with the consequences, but God sticks with us. Our whole story is a story of God sticking with us. In the Bible, God called a family to be a blessing to the earth, and even when Abraham and Sarah and their descendants missed the mark, God stuck with them. When their Egyptian rulers missed the mark and made them slaves, they cried out to God, and God stuck with them by sending Moses to lead them.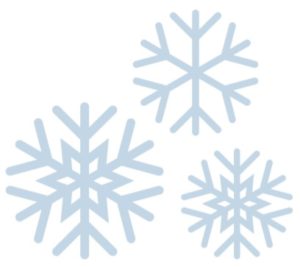 The people of God had a hard time understanding how to live God's law of love in community, so God sent leaders like Joshua, judges like Deborah, and prophets like Samuel to bring the people back to God. Eventually, the people missed the mark so much that their land was taken over by invading armies. Many of the people were captured and put into exile, and others were left in the ruins of what had been their home.
Prophets like Isaiah brought hope to the people in exile. Eventually, the people returned from exile and rebuilt Jerusalem. We call this the "second temple period."
Now it's time for a Messiah. The writer of Matthew begins the gospel with proclaiming this Messiah, and that's our scripture for this week. On the surface, it may not seem like this list of names has anything to do with our word for this week, peace. But it does!
It looks like Jesus is being proven as the Messiah by showing who his ancestors are. His genealogy is a long list of Abraham (the father of the faith) and David (the royal line). He has a pedigree! But there are little clues throughout the genealogy that there might be a twist coming. The clues are the women. Pay attention to the four women in the story (you can see more about them below to guide your reading). These women are outsiders, and their stories often involve scandal. And then the final twist – this is the line of Joseph, but Jesus is born of Mary. He is not born, but adopted, into this pedigreed line.
What does this have to do with peace? Jesus isn't the Messiah because he has the right heritage, but because he is the Son of God. He is the Messiah, the Great Liberator, who comes for everyone – not just for people like King David but for people like Ruth and Rahab. Even the fact that women are named in this genealogy is a clue of the liberating nature of Jesus. The gospel begins by blowing the boundaries around the people of God wide open. This peace won't mean lack of conflict. It will mean justice and inclusion and equality and uncomfortable surprises.
Talk about it
Notice that we have three sets of fourteens. In the Ancient Near Eastern culture, three is a holy, complete number. Seven is perfection, and fourteen is double perfection.
The First 14 Generations
Abraham, Isaac, Jacob, Judah: Familiar characters from Genesis.
Judah, father of Perez and Zerah by Tamar: This is a very messy story, which you can find in Genesis 38. In a nutshell, Tamar was an outsider, and these twin boys were conceived with her father-in-law, Judah, in a great example of a woman getting creative and being declared in the right.
Hezron, Aram, Aminadab: These take us to the time of Moses. Aminadab was the father-in-law of Aaron, brother of Moses.
Nahshon, Salmon: These take us to Jericho.
Rahab: The second woman mentioned in this genealogy, Rahab is described in Joshua 6 as a Canaanite prostitute who offers hospitality and protection for Joshua's spies. She married Salmon.
Boaz and Ruth: In Ruth, we have another outsider here, another story with potential scandal, a story of creativity, a story of steadfast love.
Obed, Jesse: You may hear the name Jesse sometimes this season, and now you know why!
The Second 14 Generations
King David and Bathsheba: Bathsheba was a faithful woman who was treated unfairly by King David. She comes in a messy and uncomfortable part of David's story. She may be an Israelite, but since she's married to a Hittite, some think she was a foreigner.
Solomon: The flawed, wise, prolific, temple-building, third king of Israel.
Rehoboam: He really messed up. And the kingdom divided.
Abijah, Asa, Jehoshaphat, Joram, Uzziah, Jotham, Ahaz, Hezekiah, Manasseh, Amon (or Amos), Josiah: A string of kings of Judah, some righteous and some unrighteous.
The Third 14 Generations
Jechoniah, Salathiel: Exile kings.
Zerubbabel: He led the people back to Jerusalem, began construction of the temple, and was appointed governor by King Darius.
Abiud, Eliakim, Azor, Zadok, Achim, Eliud, Eleazar, Matthan: We don't know much about these people!
Jacob the father of Joseph: Wait a minute, here. We have seen this parent-child name pairing before…
Joseph the husband of Mary: Joseph here is defined by his wife.
Mary, of whom Jesus was born: So this is the genealogy of Joseph…but it's to Mary
that Jesus is born.
Tell it your way
Add to your "Journey to Bethlehem" mural.
This weekly project can deepen your growth toward Christmas. Choose a place for your mural. It can be wherever you have space in a common area, or maybe you want it to lead toward a manger scene or another symbol of Christmas. Each week, draw a scene or make a collage inspired by the week's story and add it to your mural.

Visit MC USA's Faith Formation page to find a one-stop hub of formation resources for all ages, curated through an Anabaptist lens.
The views and opinions expressed in this blog belong to the author and are not intended to represent the views of the MC USA Executive Board or staff.