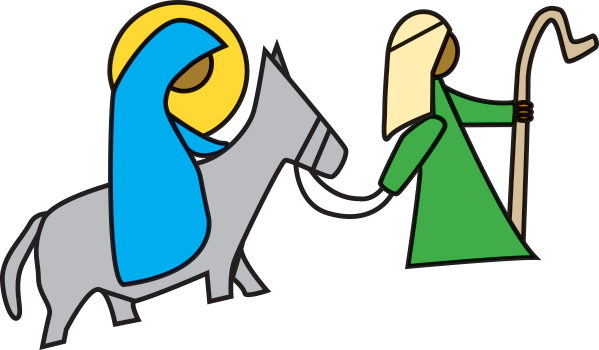 Waiting and Wondering, this year's Advent At Home worship guide, focuses on Scriptures in which people have questions for God. The prayers and activities are adapted from the worship resources developed by the Advent 2019 writing team from Mennonite Church Manitoba for Leader magazine.
We invite you to bring your questions and respond to God's questions as we share weekly prayers and activities. You can also download the full Advent At Home worship guide.
Advent At Home resources for week four
Call to Worship:
Oh God, our God, we cry out to you. Will we follow the child you sent to lead us? Will we no longer be afraid, but be restored?
Restoring God, we worship you.
Candle lighter:
(light the first, second, third and fourth candles, then say)
The fourth candle reminds us of a night long ago when waiting was interrupted by the birth of Emmanuel, the one worth waiting for.
Leader:
Restore us, O Lord God of hosts; let your face shine, that we may be saved.
Listening to God's Word:
Reflect on God's restoring power with these daily texts: Isaiah 7: 10 – 16, Psalm 80: 1 – 7, 14 – 19, Romans 1: 1 – 7, Matthew 1: 18 – 25 (Christmas Eve), Luke 2: 1 – 7 (Christmas Day), Luke 2: 8 – 20.
Pondering thoughts
I wonder how these Hebrew Scriptures helped Mary and Joseph
wait as Jesus' birth drew near.
I wonder which of these Bible verses you liked best.
I wonder which of these Bible verses is most important for you.
Sing or play:
Hymnal: A Worship Book (HWB) 202 The Virgin Mary Had a Baby Boy, Sing the Story (STS) 4 Rejoice, Rejoice, the Savior Comes, and other favorites from HWB this week (189 – 214).
Prayer:


Emmanuel, God-with-us, help us look around, see what God has done and is doing, and know God is really with us. Help us stay with you always.
Candle snuffer:
May Jesus help us know God is with us always, even as we blow out this candle. Amen.
Activities to choose from
Fill in the fourth background section of your poster with pictures or words that show Christmas was worth waiting for.
Add a special Jesus stocking to your other Christmas decorations. Invite guests and family members to donate money to this stocking. Send the proceeds to the project your family chose in week one as a place Jesus would want his "gift" to go.
Bring Mary and Joseph to the stable.
Create a coloring page with Jesus' name, Emmanuel, on it. Put it up where you want a reminder that God is with us.
Thank an older person for ways they have helped you know God is in your life.
Give the gifts of time, friendship and a hug to someone who needs it.
Read and enjoy some Christmas story picture books. Books that connect well with this year's theme are: The Shoemaker's Dream, retold by Mildred Schell, ill. Masahiro Kasuya, and Baboushka by Arthur Scholey.