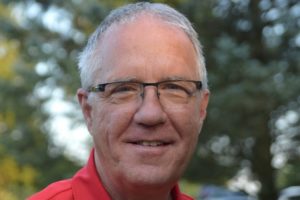 Ruben Chupp retired from full-time pastoral ministry after 28 years and now serves as an on-call chaplain at Goshen Health. He offers spiritual direction and works at two local funeral homes, as needed. He attends Sunnyside Mennonite Church in Dunlap, Indiana.
I breathe in and out, on each two word line:
Be still
and know
that I
am God.
(Psalm 46:10)
As I think about that, one thought leads to another, until there is this:
Today
Right here
Right now:
God is present,
Jesus is present,
the Holy Spirit is present.
All shall be well.  Eventually.  Somehow.