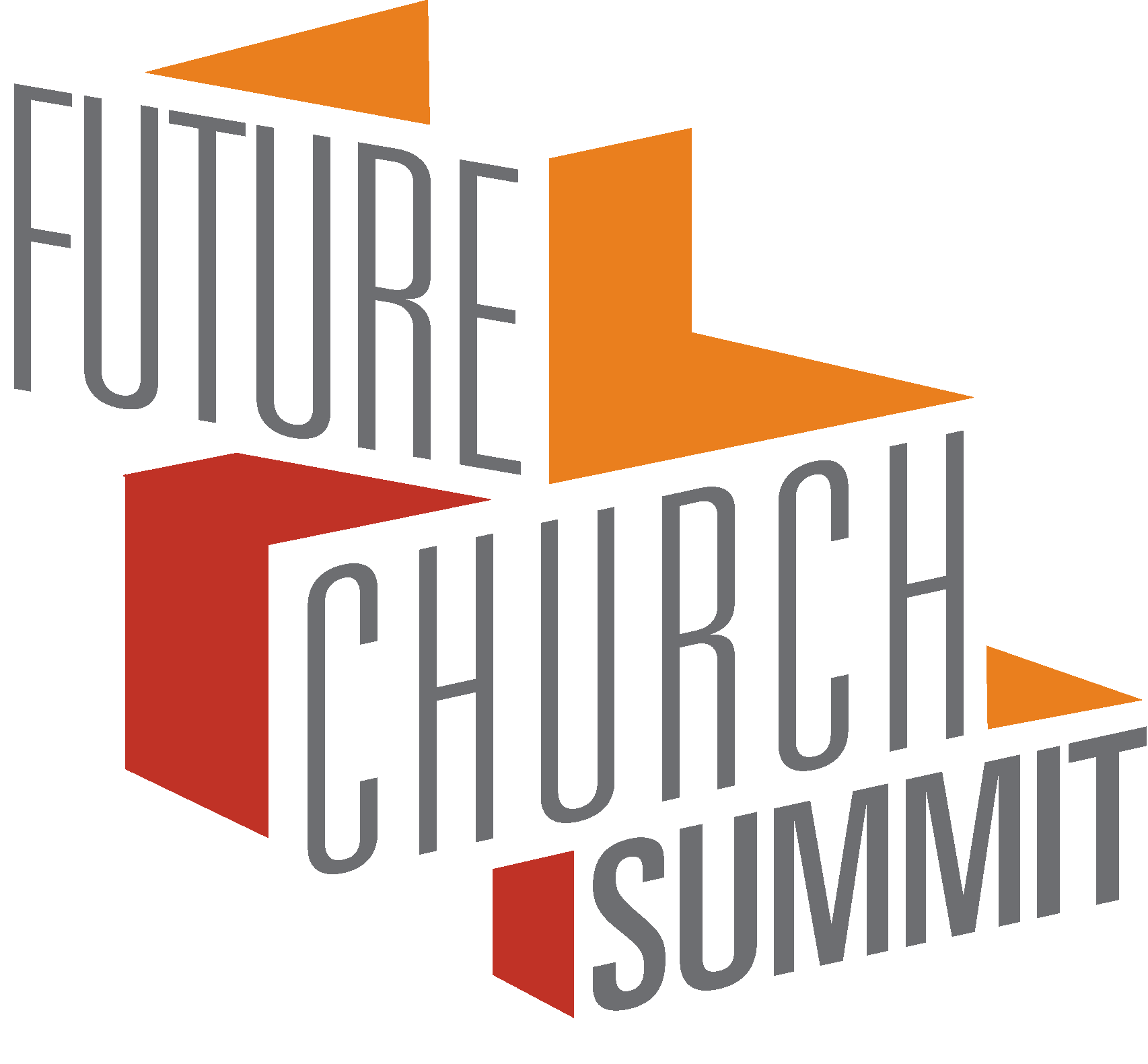 As Christians, we are people who let Christ's grace soften our grip on our lives in order to open ourselves to God's life working in us. Releasing our desire for control enables us to welcome God's future — that the Spirit of God would produce life in and through us, and that the life of the gospel would flow through our congregations and conferences, through our agencies and denomination.
The Future Church Summit (FCS) assembled people from across our church to discern how our Anabaptist faith produces life for our world and us, here and now, bearing witness to Christ's ministry: "I have come that they may have life," Jesus proclaimed, "and have life abundantly" (John 10:10).
To produce a life
"The Anabaptists had faith, indeed," H.S. Bender wrote in his Anabaptist Vision, "but they used it to produce a life."[i]
With the voices of 16th-century Anabaptists echoing in his mind, Bender distilled a framework for our Anabaptist-Mennonite identity. And for over 70 years, leaders in the Mennonite church passed down this framework, updating his vision based on their lived experiences and understandings of theology.
The Future Church Summit in Orlando this year shifted our focus from singular leaders determining the essentials of our identity to creating a space for hundreds of people, from a range of theological convictions, social locations and racial and gender identities, to discern together a vision for our church.
The room echoed with the lessons gathered from our histories and the wisdom lived out in our attempts at faithfulness in our unique contexts. The echoes formed harmonies as themes emerged, communal gestures inviting us into a future together.
The task of the Future Church Summit body was communal discernment, and the task of the Theme Team was to listen. The Theme Team heard the voices of the gathered community, delegates and representatives from across Mennonite Church USA, and we paid careful attention to the convergences. After each discernment session, the various emphases that were developed around the tables coalesced into themes that we reported back to the participants. Our work was a prayer, a response to the Holy Spirit, breathing through the room as conversations echoed with God's will.
The themes were not ranked or prioritized because we learned over the course of our days together that Mennonite Church USA is all of the themes outlined in the reports. We discovered that our denomination includes all the distinctives named in the themes. The dreams of our church are reflected in the totality of the report.
Moving forward, our hope is for the guidance that emerged during the Future Church Summit — as distilled in our Theme Team reports — to shape an Anabaptist vision for our Mennonite church.
The discernment of the Future Church Summit is a horizon of possibilities for our communion, an invitation for all of us to live into a future together as we yield to the direction of Christ's love: "This is my commandment," Jesus says to those who desire to be his disciples, "that you love one another as I have loved you" (John 14:12).
His prayer is our prayer: "I ask not only on behalf of these, but also on behalf of those who will believe in me through their word, that they may all be one" (John 17:20).
May the Future Church Summit Outcomes Report serve our denomination as we love each other into the movement of God's hope. May the fellowship of the Holy Spirit produce life in us in order that we may be a blessing for the world as we bear witness to the gospel of Christ's peace.
Read the Future Church Summit Outcomes Report here.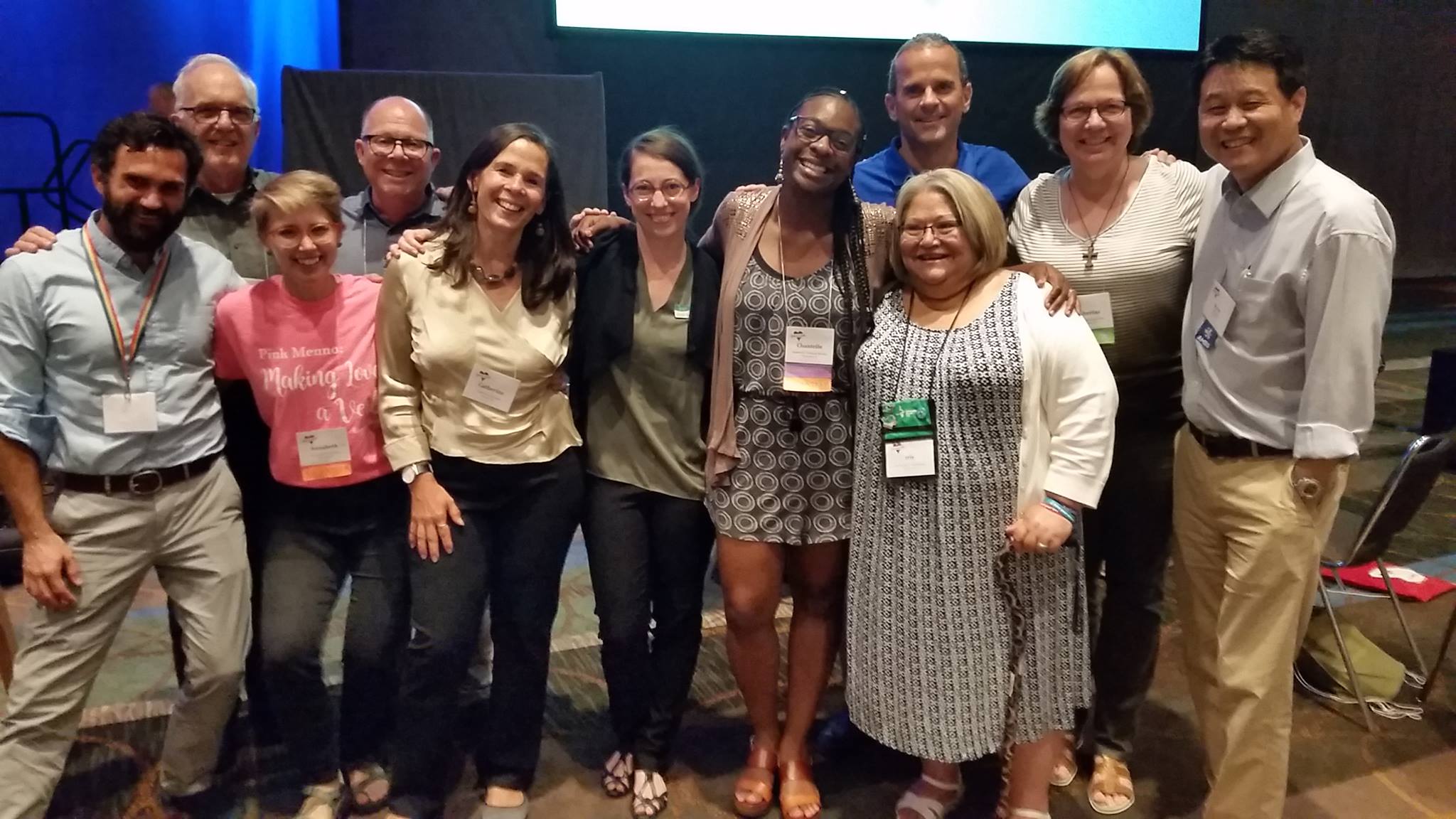 The FCS Theme Team, many of whom were also a part of the Design Team. From left to right: Isaac Villegas, Luke Gascho, Annabeth Roeschley, Todd Erickson (with Covision who provided technology support for the FCS), Catherine Barnes (FCS facilitator), Janie Beck Kreider, Chantelle Todman Moore, Iris de León-Hartshorn, Ken Burkholder, Katherine Pitts (Theme Team only), Hyun Hur. Not pictured: Michelle Armster, Glen Guyton, Terry Shue
_____________________________________________________________________
[i] Harold S. Bender delivered his "Anabaptist Vision" as the presidential address for the American Society of Church History in 1943. The essay was then published in the March 1944 issue of Church History, and reprinted in the April 1944 issue of Mennonite Quarterly Review. It's now available as a booklet from Herald Press. Recent updates of Bender's vision include Palmer Becker, Anabaptist Essentials: Ten Signs of a Unique Christian Faith (Herald Press, 2017) and Stuart Murray, The Naked Anabaptist: The Bare Essentials of a Radical Faith (Herald Press, 2010).