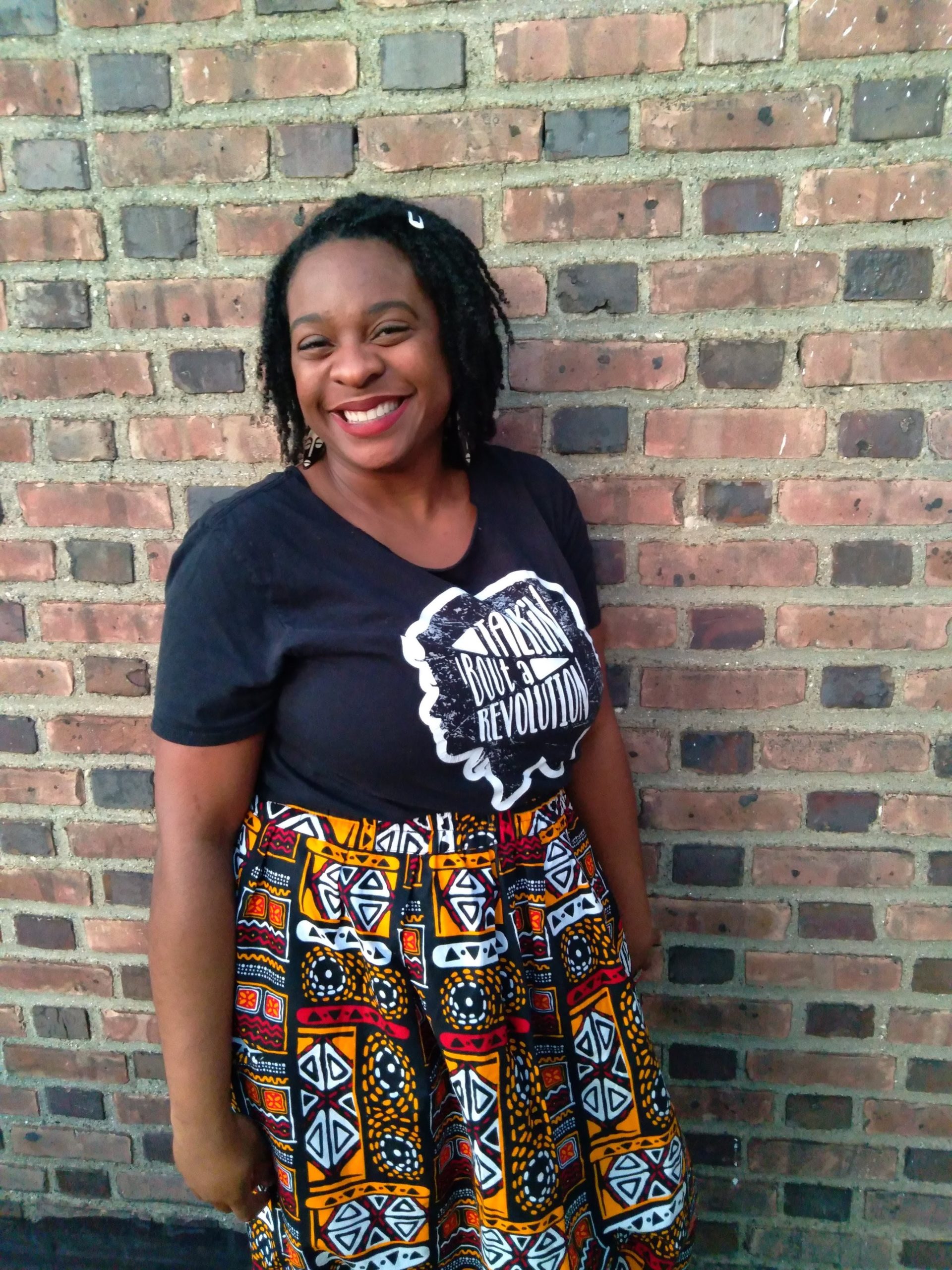 Chantelle Todman seeks to experience personal and collective liberation. Chantelle identifies as a Black, afro-Caribbean, afro-Latinx, contemplative, queer Anabaptist and uses she/her pronouns. She served for 3+ years on the steering committee of the MC USA Women In Leadership and as the Intercultural Leadership Coach at Mosaic Mennonite Conference. She is a co-owner of a radical coffee and tea house, Franny Lou's Porch, in the Kensington neighborhood of Philadelphia and a coaching and consulting business, unlock Ngenuity. Chantelle enjoys exploring meaningful connections through conversation and taking action to embrace and celebrate ALL people as Divine image bearers, working for justice, exploring pleasure, and building a liberative world. Originally from Miami, Florida, she currently lives in the Vine and Fig Tree community in Philadelphia with her family.   
_______________
This past fall as I contemplated the wild year of 2020 coming to a close, I discerned that it was time for me to make more space for what was flourishing or unfolding in my life. For me this meant needing to transition out of roles and commitments and allowing some things in my life to come to an end. Some of the endings included leaving my role as the Intercultural Leadership Coach and part of the Intercultural Team at Mosaic Mennonite Conference as well as my role on the MC USA Women in Leadership steering committee.
I have experienced endings quite a bit in my childhood while my dad was in the military. We spent several years transitioning from state to state and sometimes country to country. I had to say goodbye to family, friends, communities and ways of doing life.
What I discovered was that endings, while difficult, can be beautiful, full of meaning and necessary.
If we take the time to slow down, sit with the grief of letting go of what has been, we can also discover the joy and beauty of what we built, what we learned, understanding about the reasons things ended, the pleasure of sharing moments of laughter and the collective awe of experiencing the Divine in our lives.
I have been transformed and I hope transformative through being a part of the Women in Leadership (WiL) steering committee. My time with this group and the larger community was a gift and a safe harbor in the Mennonite church. During the three+ years I was part of this dynamic group of women, we co-wrote, edited and piloted an Undoing Patriarchy curriculum, had two leadership retreats, planned and facilitated one multi-national conference and one national & virtual conference, collected stories, published resources, conducted surveys, had countless brave and necessary conversations across the denominations, did our work to undo racism, shared stories about our triumphs and losses, made each other laugh and cry, held each other and spoke life to each other. This was a beautiful and messy work.
To my WiL colleagues past and present – I love you. Our work was a deep labor of love and a meaningful part of my journey in coming home to myself in the fullness of my identity as Black, Afro-Latinx, Queer, cis-woman contemplative who still claims Anabaptism as a part of my spiritual DNA.
In choosing for these things to end – I also choose for some things to begin. Beginnings where I am welcomed to embody all of the complex pieces of my identity and also be more than just the sum of those parts. In this beginning there is the inspiration and joy of becoming a co-owner of a place that I love, a place of rest for Black and Brown people and a radical coffee and tea house in the Kensington neighborhood of Philadelphia, Franny Lou's Porch.
With this business I get to practice radical hospitality, alternative economics and community care and safety – some of the things I dreamed about being a part of for a long time. We recently experienced the awe-inspiring power of our community when we asked them to partner with us to purchase our building where we are tenants and they responded with a strong affirmation, helping us raise over $53,000 in just one week.
I plan to continue to find meaningful ways to be a part of the Anabaptist/MC USA world through my coaching and consulting business, unlock Ngenuity. I am grateful for individuals and communities with whom I get to partner to live into becoming more of the Beloved Community.
While beginnings can be exciting and joyful, they too can contain experiences of grief and loss. Transitions, as a rule, are difficult for a myriad of reasons. I hope we can be gentle with ourselves as we ease into a new year. As I look back at the end of 2020 and into the new year of 2021, with all of the endings and beginnings they hold, I am cautiously hope-filled, grateful, grieving and most of all, in awe.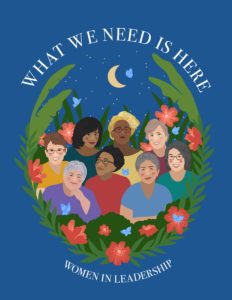 MC USA's Women in Leadership (WIL) works to dismantle patriarchal systems in Mennonite Church USA by empowering women to live out the call of God on their lives, increase their capacities, and contribute their wisdom in congregations, area conferences, agencies and institutions.
The views and opinions expressed in this blog belong to the author and are not intended to represent the views of the MC USA Executive Board or staff.