Glen Guyton, executive director of Mennonite Church USA, signed the following national faith leader's statement calling on President Biden to re-enter the Iran nuclear deal.
---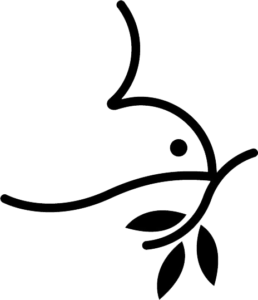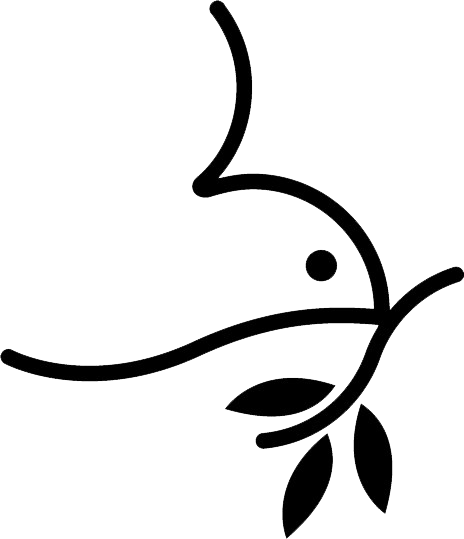 As people of faith, we are called to seek peace and imagine a world free from war and the threats of nuclear weapons. Today, we are calling on President Biden to move one step closer to that vision through a mutual return to the Joint Comprehensive Plan of Action (JCPOA) by the United States and Iran. We are deeply concerned by recent news reports suggesting that negotiations between Iran and the United States on a return to the JCPOA are on the verge of collapse, heightening the risk of war and nuclear proliferation. We strongly urge the Biden administration to remain at the negotiating table and have the courage to act boldly for peace.
Reestablishment of the Iran nuclear deal would be a significant victory for peace, diplomacy, and stability in the Middle East. It would strengthen U.S., Iranian, and international security by placing constraints on Iran's nuclear program in exchange for the lifting of international economic sanctions. We strongly affirm the importance of diplomacy over war on moral and religious grounds and call on President Biden to take the necessary steps to secure a return to the JCPOA.
After the United States withdrew from the JCPOA in 2018, tensions with Iran escalated and brought our nations to the brink of catastrophic war. But progress requires negotiation and compromise, not threats and intimidation. Our faith tells us that lasting peace can only be achieved through peaceful means.
Lifting economic sanctions in accordance with the JCPOA will also help end the humanitarian suffering of innocent Iranians, who have borne the brunt of the economic crisis and been denied access to life-saving medicines and equipment during the COVID-19 pandemic.
The faith community has long worked to build more cooperation and peaceful relations between the United States and Iran. Decades before the original nuclear deal was achieved in 2015, we called for diplomatic negotiations with Iran, helping to organize meetings with Iranian government officials and sending delegations of faith leaders to Iran. Many of us supported the original nuclear deal and joined with others to protest President Trump's 2018 decision to withdraw from this agreement and impose new sanctions on Iran.
The JCPOA was always meant to be a starting point. While there are many issues that should be resolved diplomatically between the United States, Iran, and other governments in the region, a full return to the nuclear deal could serve as a foundation for future negotiations. We strongly urge the Biden administration to negotiate a swift return to the JCPOA. Doing so will put Iran's nuclear program back in the box, lift harmful economic sanctions, prevent possible military escalation, and put the Middle East and the world on a pathway to greater peace and stability.
Signed,
Joyce Aljouny
General Secretary
American Friends Service Committee
Rebecca Linder Blachy
Director of Government Relations
The Episcopal Church
Rev. Marco Cable
President, Division of Overseas Ministries, Christian Church (Disciples of Christ)
Co-Executive, Global Ministries of the Christian Church (Disciples of Christ) and United Church of Christ
Rev. Dr. Mae Elise Cannon
Executive Director
Churches for Middle East Peace
Carole Collins
Co-Director
Alliance of Baptists
Marie Dennis
Past Co-President
Pax Christi International
Rev. Dr. John Dorhauer
General Minister and President
United Church of Christ
Rev. Dr. Susan Frederick-Gray
President
Unitarian Universalist Association
Susan Gunn
Director
Maryknoll Office for Global Concerns
Glen A. Guyton
Executive Director
Mennonite Church USA
Rev. Dr. Susan Henry-Crowe
General Secretary
The United Methodist Church, General Board of Church and Society
Rev. Dr. Nathan Hosler
Director
Church of the Brethren, Office of Peacebuilding and Policy
Rabbi Jill Jacobs
Chief Executive Officer
T'ruah: The Rabbinic Call for Human Rights
Bishop Vashti Murphy McKenzie
Interim General Secretary/President
National Council of Churches
Sister Patricia McDermott, RSM
President
Sisters of Mercy of the Americas
Bridget Moix
General Secretary
Friends Committee on National Legislation
Rev. Robert Moore
Executive Director
Coalition for Peace Action
Rev. Dr. J. Herbert Nelson
Stated Clerk of the General Assembly
Presbyterian Church (USA)
Rev. Teresa Hord Owens
General Minister and President
Christian Church (Disciples of Christ)
Rev. Amy Reumann
Senior Director for Witness in Society
Evangelical Lutheran Church in America
Rev. Dr. Karen Georgia Thompson
Associate General Minister, United Church of Christ
Co-Executive, Global Ministries of the Christian Church (Disciples of Christ) and United Church of Christ
Rabbi Deborah Waxman, Ph.D.
President and Chief Executive Officer
Reconstructing Judaism
Rev. Elijah Zehyoue
Co-Director
Alliance of Baptists
Carol Zinn, SSJ
Executive Director
Leadership Conference of Women Religious (LCWR)
Johnny Zokovitch
Executive Director
Pax Christi USA