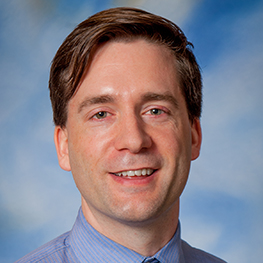 Luke L Miller grew up on a farm near Bellefontaine, Ohio and attended Goshen College before pursuing medical studies in Chicago. He is a cancer physician practicing Radiation Oncology in the Chicago area, where he lives with his husband Christian. Luke and Christian alternate summers at their cabin on Lake Michigan with winters in the city, and enjoy any chance to go back to Ohio to spend time with family, especially Luke's 10 nieces and nephews. He is a leader of Pink Menno and is on the board of directors of the Brethren/Mennonite Council for LGBT Interests.
Random, echoing fireworks are still exploding tonight, as I sit in the bedroom of my Airbnb, quietly, beginning to type. My heart is full. I can hear my friends, my fellow Pink Menno organizers and co-conspirators, laughing and talking from the floor below.
Earlier this morning, we were holding hands in a dark room, breathing deeply together as tears and sobs came to some of us. We had walked there together after leading our song circle in the hallway outside the worship hall. This was the room where Pink Menno had held our presence in 2015, the last time the MC USA convention was held in Kansas City. That year, there had been hope that our church might make room for a new openness to LGBTQ people through the Forbearance Resolution, which stated a commitment to continue together despite differing beliefs and practice around the place of LGBTQ people in the church. A second resolution seemed to indicate the opposite, affirming practices of exclusion of LGBTQ people and suppression of churches that support them. Both resolutions passed, but the message to us had been clear: the status quo, the fear of the fracturing, had won out over a new movement toward openness. One path forward had been closed.
As we stood in that dark, quiet space this morning, a place where so many of us had experienced intense emotions of sadness and lost hope in 2015, we weren't crying at the memory of our own pain, or at the details of any church resolution. We cried because of the friends who had left the church after that convention, our beautiful friends who had given so much of their gifts and passion and life to our movement, but who couldn't continue on with a church that had rejected those gifts so many times. We said their names out loud. I sobbed as we said their names. I was angry I couldn't be with them in Kansas City in 2019. I wanted them there with me.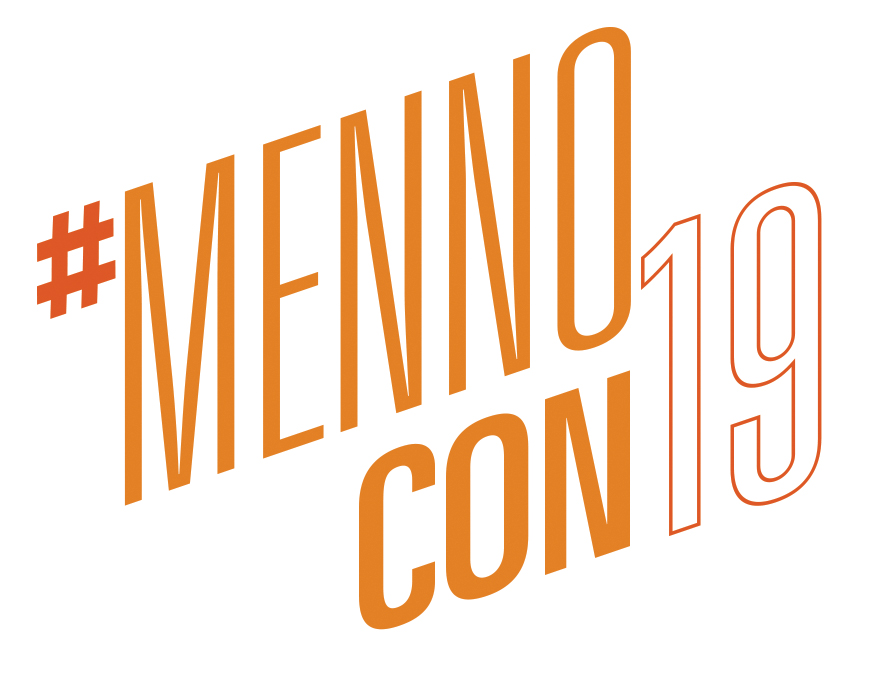 In the evening, we celebrated. This year is Pink Menno's 10th anniversary. In a chic loft in downtown Kansas City we danced, sang, ate rainbow cake with pink punch, and watched the beautiful film, "This Little Light," which tells the story of Wendi Moore-O'Neal, a Black Feminist freedom singer who was fired from her job as a community organizer at MCC because she married her wife.
Of everything I love about Pink Menno, my most favorite aspect of all is meeting queer youth and seeing them joyfully thrive in the spaces we create for them, and I saw so many of them there tonight.
"Luke. You're Luke, right?" a young woman asked as I mingled in the crowd. "I just wanted to tell you that the first Pink Menno presence in 2009 was the reason I joined the Mennonite church." I stopped completely and listened with full attention to her story. She had just starting coming to a Mennonite youth group when she encountered us at Columbus in 2009, and it inspired her to be baptized into the church. Now, she is about to enter seminary, hoping to study counseling for LGBTQ people in religious settings.
I had never known her story before tonight.
My experiences of MC USA conventions have always been in pink. When I'm at convention, I'm usually in the spaces on the edges of it, singing in the hallways, speaking with folks in the Pink Menno space. A lot of life has happened there on the pink edges of these conventions. We've lost so many. And we have gained so many. And we still have hope, and we're still here together — those of us who have been able to continue and all the beautiful new young folks who keep joining us — laughing and crying and singing.