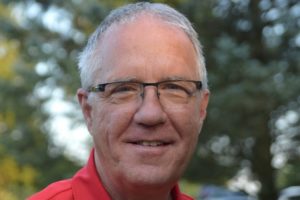 Ruben Chupp retired from full-time pastoral ministry after 28 years and now serves as an on-call chaplain at Goshen Health. He offers spiritual direction and works at two local funeral homes, as needed. He attends Sunnyside Mennonite Church in Dunlap, Indiana.
I enjoy sitting on my porch, book in my lap, reading and watching the grass grow. I also like mowing the lawn. One day, after mowing, I was admiring the rich color of the lawn against flowers and landscaping, and my thoughts turned to nature texts. Bible open on my lap, I began to browse those passages. I'm a spiritual director. Reading the texts on that which God created and extended to mere humans led to connected questions, which led to applying them to spiritual direction.
Nature speaks an eloquent, holy syntax which turns my attention to God.  
Why not let the dialect of Creator and creation have a voice in spiritual direction: hence the aphorism "green spiritual direction;" hence this poem.
It's spring.
Green the primary color:
vibrant green, electric green.
I mow the green.
In attentive,
straight
lines.
Flowers open:
brilliant primary colors,
and hues in between.
Flowers bedded:
in green plants,
held erect by green stems,
encouraged by green thumbs.
Green:
shrubs,
bushes,
trees,
ground cover,
annuals,
perennials.
Green spiritual direction?
Hmm. Maybe.
"As for mortals, their days are like grass; they flourish like a flower of the field" (Psalm 103:15).
How do you respond
to that?
Feelings?
Thoughts?
"You cause the grass to grow for the cattle,
and plants for people to use . . ." (Psalm 104:14).
What assurance
do you experience
in
those
words?
"God covers the heavens with clouds, prepares rain for the earth,
makes grass grow on the hills" (Psalm 147:8).
Your situation seems bleak,
now.
If God provides for nature,
can you embrace his provisions
for you?
"The grass withers, the flower fades,
when the breath of the Lord blows upon it;
surely the people are grass" (Isaiah 40:7).
Humans are mere mortals. Everyone dies.
You're struggling with that.
How does this text inform your
inevitable ending?
"But if God so clothes the grass of the field,
which is alive today and tomorrow is thrown into the oven,
how much more will he clothe you . . . (Luke 12:28).
Always there is that,
for every disciple,
the words of the Christ,
whom we follow.
---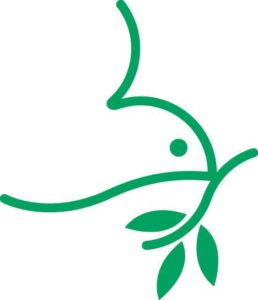 Learn more about the Mennonite Spiritual Directors Network at mennosdn.org.
The views and opinions expressed in this blog belong to the author and are not intended to represent the views of the MC USA Executive Board or staff.