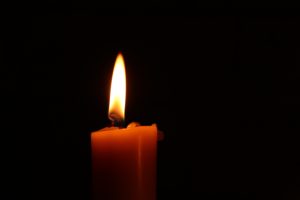 Lamentations 3:55-57
I called on your name, O Lord,
​From the depths of the pit;
You heard my plea, 'Do not close your ear
​To my cry for help, but give me relief!'
You came near when I called on you,
​You said, 'Do not fear!'
As believers who treasure life and God's love, we come with heavy hearts to be confronted again by the death of a Vietnamese brother, Shane Nguyen – brutally killed in Fort Wayne, Indiana, on April 25, 2021. The Asian American and Pacific Islander (AAPI) community continues to be targeted and Nguyen's death stokes further fear into the community.
Our congregations often ask, how do we respond to such racist hatred?  I would like to propose the following, especially for our churches in Elkhart County.  
1.
Set aside time for reflection and prayers for the Nguyen family.
2.
Organize a discussion time on how your congregation can respond with word and deed.
3.
Find ways to support A
API
students in our nearby colleges, especially
Goshen College
.
4.
Let your voices speak truthfully and
publicly
on
the road that leads to justice.
5.
Pray for the accused so that they take responsibility for their crimes and encounter God.
BIPOC communities grow weary and live their lives in fear.  My sisters and brothers, I too am weary and at times fearful.  Remember God's word, Do not fear!
Iris de León-Hartshorn
Associate Executive Director