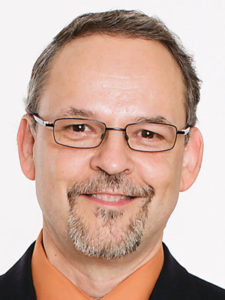 Beryl Jantzi is director of Stewardship Education for Everence.
Wealth and accumulation
Slate magazine published a report in 2014 about billionaires. There were 2,325 in the world at that time holding seven trillion dollars, or four percent of the worlds wealth. About 100 billionaires lived in New York City and 85 in Moscow. Europe had more billionaires than any other continent. The average net worth of these persons was 3.1 billion dollars. Most of them have four homes worth about 94 million dollars.
Wealth and generosity
Paul also wrote about wealth. In his second letter to the church in Corinth he compares two faith communities. Macedonia was a region in northern Greece and was relatively poor, made up of blue collar farmers and laborers. Corinth was a harbor city in Achaia, the southern region of Greece. It was a place of commerce, business and wealth. Paul in his very direct manner challenges the church in Corinth to be more like their northern neighbors, who in spite of their, "extreme poverty welled up in a wealth of generosity" (2 Corinthians 8:1-9).
Consider the phrase, "a wealth of generosity." Paul is suggesting that in God's economy wealth is measured not by what we keep but by what we give away. It's not about the amount of the gift, but rather the sacrifice that is made. Paul is clear that the Macedonians were not just poor but in "extreme poverty."
Giving today by self-professing Christians in the U.S. is around 2.8 percent. A sobering statistic. What might Paul suggest to us today if he were writing a letter to Christians in the United States? Who might the Macedonian Church be if he were to compare us to other regions of the world?
Wealth and relationships
Paul freely talked about wealth and riches. In his letter to the Ephesians, Paul redefines what true riches are all about from the perspective of Kingdom economics.
Ephesians has six chapters that are divided into two sections. Chapters 1-3 explain how rich we are in Christ, and chapters 4-6 describe how we should live differently than others because of this upside down view. Wealth is rooted and defined by our relationship with God and Christ, not by our level of financial accumulation. Paul uses the following phrases throughout this letter:
"In accordance with the riches of God's grace that he lavished on us …"

"The riches of his glorious inheritance …"

"God, who is rich in mercy …"

"The incomparable riches of his grace …"

"The boundless riches of Christ …"

"His glorious riches …"
Wealth redefined
Two lessons from Paul based on his letters to the Christians in Corinth and Ephesus have to do with redefining how Christ calls us to live.
Wealth is most effective when circulated to serve others, not stored up and kept dormant.
The wealth to pursue is that which God alone gives and is rooted in grace and mercy.
Wealth and first fruits
There is another image offered in scripture regarding generosity and its very name imparts an admonition as well. With the fruit (riches, wealth, grace, mercy) that comes to us from God, our first response of gratitude should be generosity.
"When you come into the land which I give you and reap its harvest, then you shall bring a sheaf of the first fruits of your harvest to the priest" (Leviticus 23:10).
"Honor the Lord with your wealth, with the first fruits of all your crops" (Proverbs 3:9).
"If the part of the dough offered as first fruits is holy, then the whole batch is holy; if the root is holy, so are the branches" (Romans 11:16).
Giving, rather than accumulating, should be our first response, if we have the mind of Christ. Following this, we might ask how much is enough for my current and future needs. How much I keep is as much a matter of faith as how much I give.