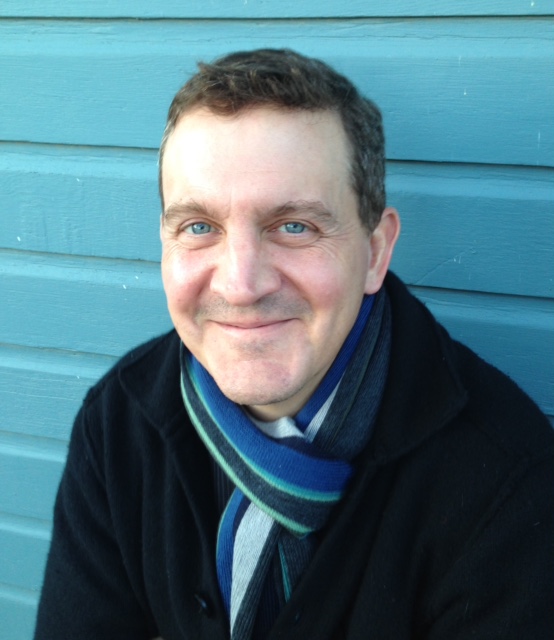 Eric Massanari is chaplain of Kidron Bethel Village in North Newton, Kansas and a trained spiritual director. He is a member of the Mennonite Spiritual Directors Network steering committee and also serves on the Coordinating Council of Spiritual Directors International. Formerly he was pastor of Shalom Mennonite Church (Newton, Kansas).
_______________
Which is the way to the home of the light?
And where does the darkness reside?
Job 38:19
That sweet night: a secret.
Nobody saw me;
I did not see a thing.
No other light, no other guide
than the one burning in my heart.
St. John of the Cross
from The Dark Night of the Soul
Seed rests in the soil. Frog burrows into deep mud and accepts the nearness of death. Bear sleeps under drifts of snow. Squirrel nestles in the hollow of a tree and relies on autumn's stores. Sap of oak and maple thickens, slows. Prairie grass whispers a farewell on cold wind and withdraws to root and ground. We light the lamp. We watch for dawn, trusting it will come once more.
For those of us in the Northern Hemisphere, now is the time of the long night. This season brings death for so much that flourished in springtime and summer, dormancy for lives in need of rest, and a lingering darkness.
This year it feels as if the waxing night is accentuating the incessant changes and losses that we are experiencing right now with one another — with the entire world. Together we are living a moment that is shadowed by unrest, uncertainty and great possibility.
As we see in the revelations of the natural world, darkness holds its own luminous vitality; it can be a generative place of repose, healing, growth and transformation.
Darkness is also a place of mystery where we cannot rely on our senses in the same way we are accustomed to in the light, and where we must trust another way of perceiving, another way of knowing. By traveling such darkened paths — pathways shadowed by suffering, loss, grief, doubt or uncertainty — we come to perceive an enduring light to which we formerly had been blind.
We are like Nicodemus who came to Jesus at night seeking confirmation of his expectations, and who suddenly found himself blinded by a moment of not-knowing, unlearning and re-birthing in the light of Christ's love. Nicodemus needed this dark night, much like a growing embryo requires the darkened wait of the womb before birth.
In the upheaval of this historic moment — the suffering of a pandemic, the persistent struggles for racial justice, the unmooring of social patterns and structures — we traverse a disorienting nighttime of pain and grief. We, too, might cry out, "Which is the way to the home of the light, O God?"
Sometimes, in order to heal, transform and encounter some new illumination, we must consent to go by the way that is dark and pregnant with not-knowing. We go this way not alone, but together. We go this way with "no other light, no other guide than the one burning in our hearts."
What to do in the Darkness
By Marilyn Chandler McEntyre
Go slowly
Consent to it
But don't wallow in it
Know it as a place of germination
And growth
Remember the light
Take an outstretched hand if you find one
Exercise unused senses
Find the path by walking it
Practice trust
Watch for dawn
Learn more about the Mennonite Spiritual Directors Network at mennosdn.org.
The views and opinions expressed in this blog belong to the author and are not intended to represent the views of the MC USA Executive Board or staff.