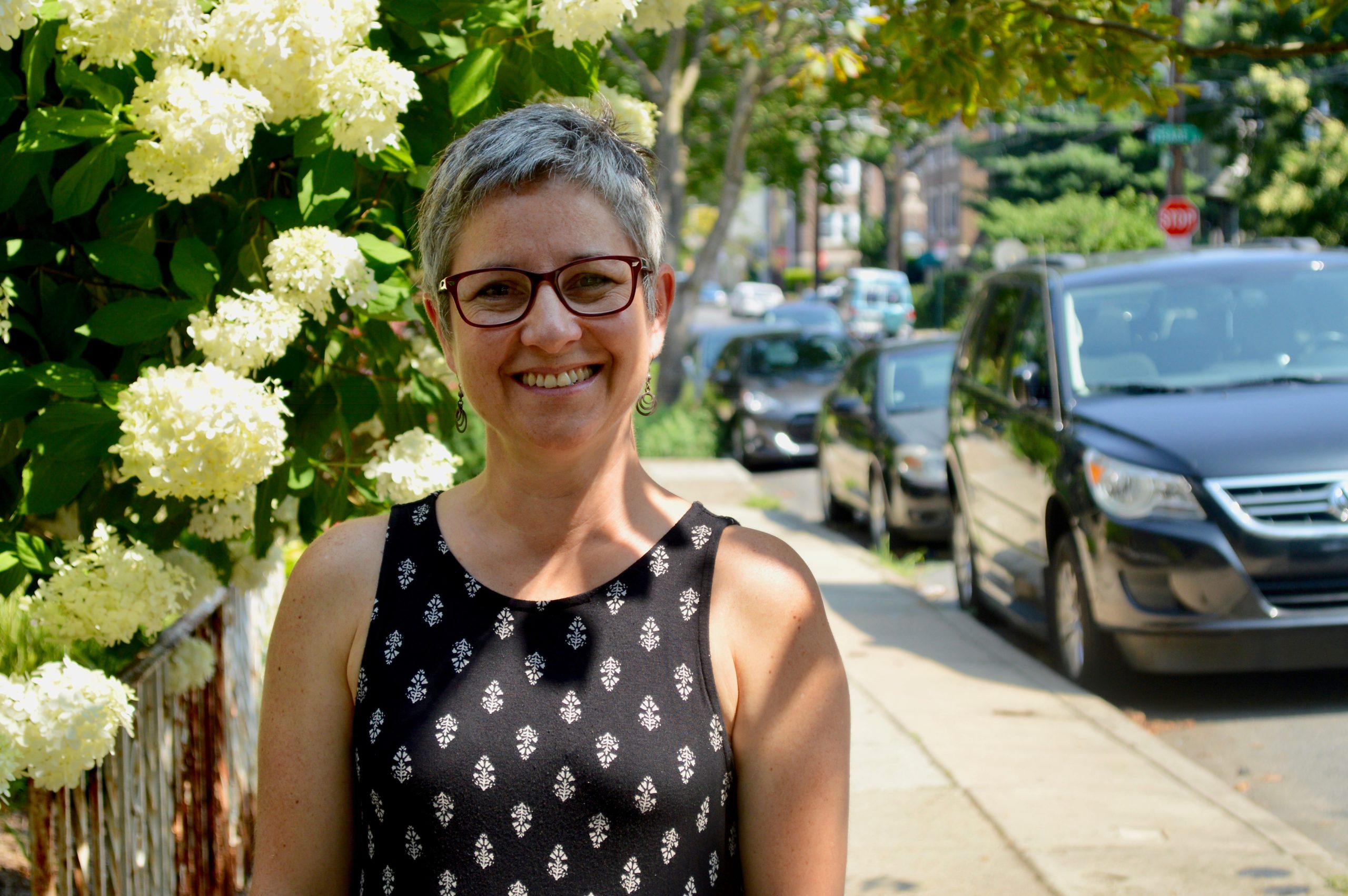 Over the next few months we've invited folks from across Mennonite Church USA to reflect on our Journey Forward and consider how they've seen Renewed Commitments at work in their lives, their congregation or community. If you'd like to contribute to this series by highlighting stories that bring our shared values to life, email JenniferC@MennoniteUSA.org. 
Lorie Hershey is pastor of West Philadelphia Mennonite Fellowship in Philadelphia, Pennsylvania. She and her husband Brent have two daughters and two dogs. Lorie enjoys reading novels, almost any body of water, being outside and time with family and friends.
Eleven years ago, God invited me to consider a new job, with new surroundings and experiences. An invitation to move into a pastoral position back near my home region, yet in a city context, as a solo pastor. I remember being unsure. And yet I consciously decided to remain open.
My journey towards pastoral leadership itself included my own personal wrestling, doubts and learning to trust God's invitations.
This taught me to pay attention to the sometimes faint, but life-giving inner voice of God. The one that didn't always speak words, but gave me a sense of knowing, direction and courage.
God's "voice" helped to anchor me, challenge me and encourage me to take risks for the sake of transformation in myself and the world.
And so, I consciously remained open to this particular invitation from God, and I clearly heard a confirmation to go and partner with the congregation of West Philadelphia Mennonite Fellowship. These years with the congregation and the Philadelphia community at large has transformed me. Understanding better God's call to learn from those on the margins. To live more deeply into God's call for both justice and peace. To face the reality of my privileges: white, heterosexual, middle-class, European-Mennonite ancestry, college educated, a deep family support system.
God continues to invite, again and again. Through the grace and courage of the congregation sensing God's call to support returning citizens. Through my colleagues in the Kingdom Builders Anabaptist Network, a community of over 40 congregations and organizations, speaking truth in love and building deeper relationships across differences. Through Philadelphians Organized To Witness Empower and Rebuild (POWER), the many congregations of different faiths, linking arms to make our city be a place of hope for all (not just some) of its residents.
I am energized and challenged by this context and the relationships across various differences. God invited. I, gratefully, remained open and have not regretted it.
God invites. These are the beginning words of the Renewed Commitments for MC USA's Journey Forward. We in turn have the choice to remain open to God's invitations.
I confess that recently, remaining in a stance of openness has been difficult for me in our denomination. Tensions around inclusion of our LGBTQ siblings. Rising anxiety about how to maintain our structures so that the next generation will take leadership in the Mennonite Church. Lack of understanding about intersectionality, racism and who has privilege in what situation. A feeling of constant maneuvering to keep ourselves together as a denomination. I am weary. All of this takes a toll on my ability to remain open.
And yet, here I am writing a post about our Journey Forward.
I almost said no — yet somehow sensed God was inviting me yet again. Without really knowing the significance, I consciously remained open and, somewhat reluctantly, said yes. So far, I have not regretted it.
Through this reflection and writing, I am once more being transformed. Stepping again towards this portion of the Mennonite Church, whom we call MC USA. Towards the reality, the relationships, the struggles and the hope. Even sapped of energy, I'm consciously remaining open. Attentive to the invitations of God.
In this Journey Forward as MC USA, we will all be faced with the decision to remain open at some point or time. Actually, probably at many points and times. We will need to consciously decide to maintain an openness.
Open to the invitations from God to see the belovedness of all creation. Especially those with whom we disagree. Even vehemently disagree.
Open to the invitations from God to name our sins and realities. The places where we — not just others — are missing the mark.
Open to the invitations from God to see the misuses of power, to seek to tell the truth, and to repent. Learning from those who are at the intersections of oppression, and thus fall into the category of more than one marginalized group.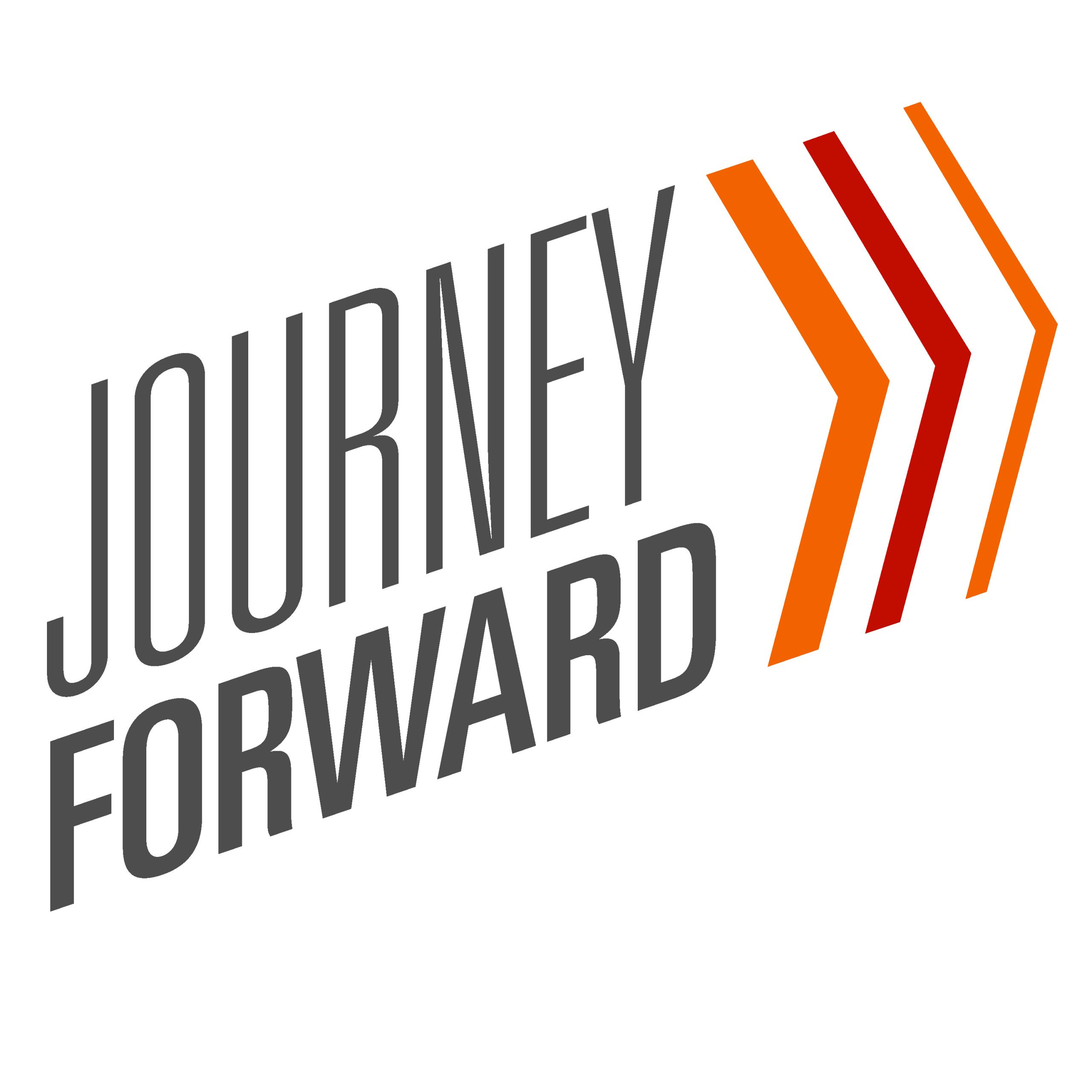 Open to the invitation to live faithfully as Jesus' disciples. Following the God who touched, spoke to and ate with those whom the religious community deemed unclean.
Open to the invitations from God to live into peace which includes rejection of violence but also active resistance of injustice. In all forms; even benevolent ones. And in all places; even our own denomination.
And most of all, open to the invitations from God to experience transformation. Yes, maybe reluctantly at first, but still open.
God invites. Will we remain open?
This is our Journey Forward.
________________________________________________________________
All congregations are invited to use Journey Forward's "Pathways" study guide. Find it and all Journey Forward updates here.
Your financial support of MC USA helps us equip leaders and tell stories of Anabaptist faith in action across the church. Donate to MC USA here.