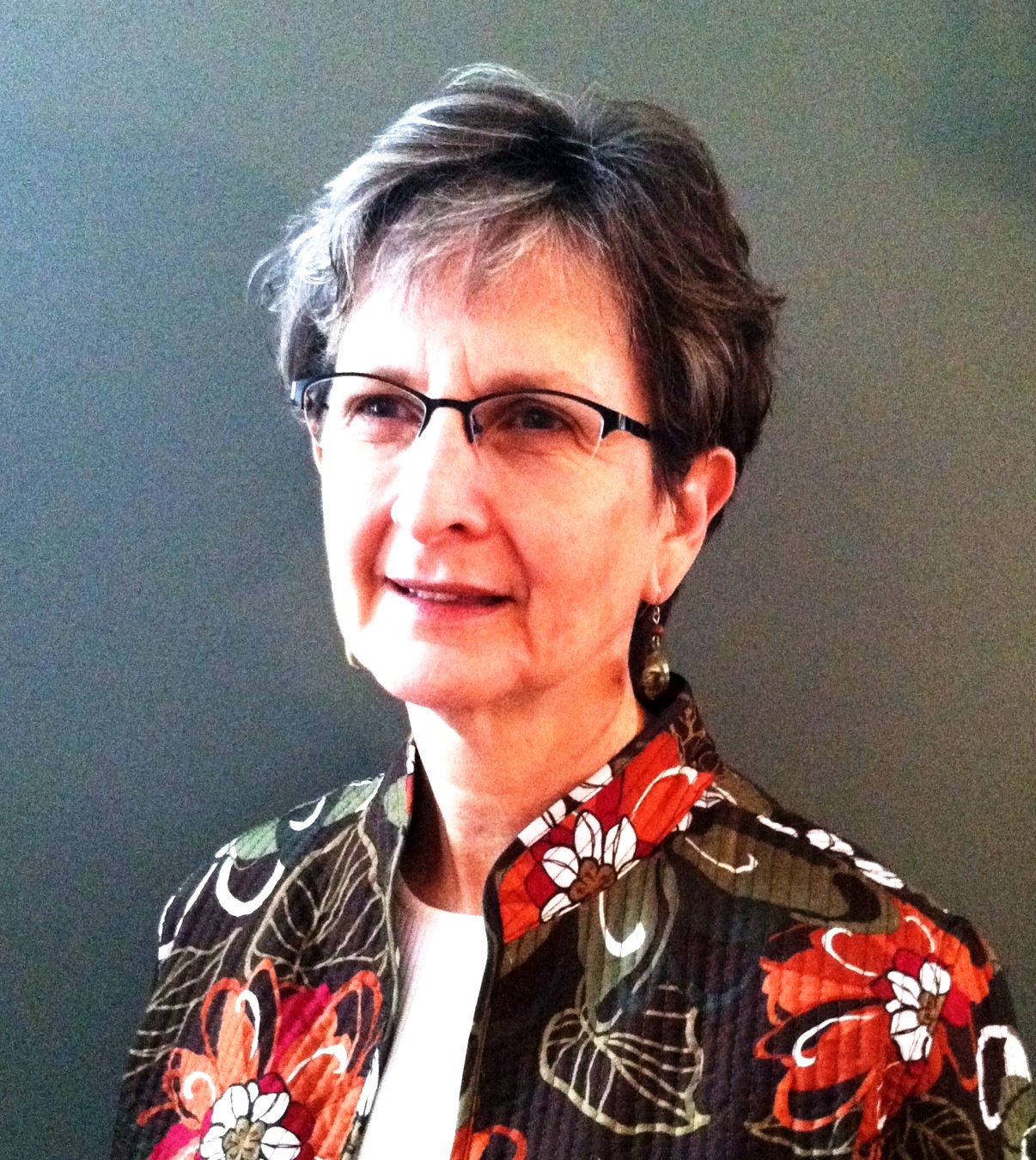 Jane Hoober Peifer recently moved to Harrisonburg, Virginia after retiring from pastoral ministry at Blossom Hill Mennonite Church in Lancaster, Pennsylvania in September of 2013. She continues ministry as a spiritual director, retreat leader, worship leader for Mennonite Church USA's Constituency Leaders Council, and mentor/coach for new pastors in Mennonite Church USA's Transitioning into Ministry (TiM) program. A particular joy in her life right now is living close to two of her five grandchildren! Jane is a member of the Mennonite Spiritual Directors Network.

Christians feel strongly about whether or not "knowing for sure" is a mark of faith. Some folks are hard pressed to declare their surety about anything in the spiritual realm, and other folks feel rudderless in a place of admitting they have questions (and maybe doubts) about spiritual things. Some preachers remind folks often to fear and resist faith questions. Other preachers remind folks often to welcome and entertain faith questions.
Our songs reflect the same spread of sentiment about the things of God. We sing "O love of God, how rich and pure! How measureless and strong," (Sing the Journey 44). And sometimes later on in the same service, we sing "There is more love somewhere. I'm gonna keep on till I find it," (SJ, 109). Indeed, it is true, isn't it?
We know God's love. It is sometimes as palpable as the air we breathe … AND we know the longing that gnaws away in us when we do not know where in the world God is, let alone feel the presence of God's love.
In his book, "Living Simply through the Day: Spiritual Survival in a Complex Age," Tilden Edwards begins chapter one with an old German story about the hands of God:
            God had never really finished making a human being and thus had never seen a finished one. The Holy One determined to send the divine right hand into the world to take human form. That hand held all truth. But God was not fully satisfied with what this one hand taught him about human form. So the Holy One continues to send the divine LEFT hand into the world. That hand is empty; it holds the space for search, for pilgrimage. Since man still is unfinished, goes the story, he must begin with the left hand. One cannot receive the fullness of the right hand except through the pilgrimage of the left.

            As human beings, our search is for the full truth of the right hand of God, which is already present. But our way to that fullness must be through a more and more empty left hand. A full left hand has no room to receive anything. It is cluttered and satiated and densely complex. As that hand empties, though, it becomes more and more simple and clear. The left hand then slowly unites with the right. We come ever closer to heeding Jesus' prescription for life: "Be perfect, therefore, as your heavenly Father is perfect" (Matthew 5:48).

            Fulfillment, perfection, is the union of openness and fullness, two sides of one coin, one reality.
I am drawn to imagining my right hand (or right side of my body) as representing the fullness of God in Jesus Christ. It is all here. It is all everywhere. The love of God is shown to us in the person, life, death and resurrection of the son Jesus, daily mediated and communicated to us through the Holy Spirit. It is what it is, for all time, present in and beyond this world. I am sure of that.
AND … my left hand (or whole left side of my body) holds all of my searching and longing. Here are my doubts, my questions, my cynicism, my frustration, my loneliness and suffering. It is all here within me as well. It is real, and I cannot deny it.
This little story suggests that being a "sure" or "not so sure" Christian isn't the issue.
The reality is that we all are both (if we are honest), and … rather than my emptiness negating the present fullness of God in Jesus Christ, my empty left hand is actually the access or the point of entry into the full truth of God in Jesus Christ.
And, of course, Jesus is our model and teacher about the things of God. He obediently and lovingly kept his "left hand" empty and open and vulnerable. He did not offend or coerce others with the truth he possessed. Instead, it was through his emptying that God's victorious life over death was unleashed.
Prayer Practice: Sit in silence for a few moments. Ask God for the grace to see more clearly how your questions and answers all belong. Hold your right hand over your heart, imagining that the right side of your body holds all that you know to be true about the fullness of God's love in Christ Jesus. It is the knowing planted within you since the time of your conception. Give thanks for that deep knowing within you. Now hold out your left hand (palm up), imagining that the whole left side of your body is the place where your searching and longing to understand is lodged. This is the place from which you cry out to God … or where the questions are bigger than you know how to hold; the times when what you know to be true just doesn't hold up in real life. Open your left hand – letting go of all explanations, all reasoning, all grasping. Listen deeply to your heart's cry. Imagine the FULLNESS of who you are – knowing and not knowing – kneeling before God.
Additional practice for groups: Hold hands with those on each side of you. Notice how your left side of "unknowing" links with your neighbor's right side of "knowing." In the same way, notice how your right side of "knowing" links with your neighbor's left side of "unknowing." How might we open ourselves more fully to God's invitation or insight that may be coming to us from our neighbor?
_______________
Source:  Edwards, Tilden. Living Simply through the Day: Spiritual Survival in a Complex Age. New York, N.Y./Mahwah, N.J.: Paulist Press, Revised and Updated Edition, 1998.