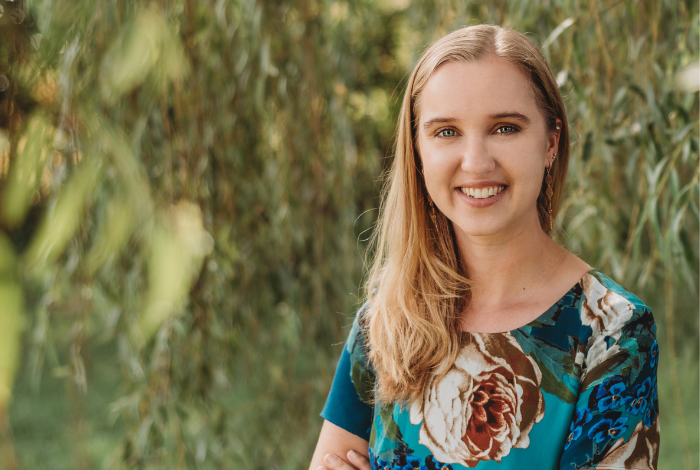 Katerina Parsons is a legislative associate for International Affairs with Mennonite Central Committee's Washington Office, where she works on Latin America, North Korea and U.S. economic sanctions more broadly. Originally from Michigan, she lived in Tegucigalpa, Honduras, for four years before moving to her current home in Washington, D.C.
______________________
Anabaptists have long opposed war for its soul- and life-destroying qualities, advancing a different path marked by love and prayer for so-called enemies, to "comfort and feed them… and thus by well doing convince them and overcome the evil with good."[1] It is difficult, however, to oppose military power in the United States without addressing its economic power. Both are levied to advance U.S. interests and to punish so-called enemies. Both can also harm vulnerable populations and threaten efforts for peace around the world.
The United States has the highest military budget in the world, larger than the next ten countries' military budgets combined.[2] The U.S. also has the world's largest economy, its staggering 21-trillion-dollar GDP equivalent to a quarter of the entire world economy.[3] The U.S. leverages the former through war and military action and the latter through trade policy and economic sanctions.
The United States' use of sanctions has skyrocketed over the past two decades. At the beginning of 2001, there were just five countries under sanctions. The U.S. now sanctions 21 countries and more than 8,000 additional individuals or organizations.[4] While economic sanctions are often touted as an alternative to war, in their present form they are too often an extension of it. The most extreme sanctions cut off countries from any imports, exports, travel, financial transactions or even communication with the United States.
In theory, these sweeping economic sanctions are intended to pressure nations to change their negative behavior and limit these nations' access to resources for armed action or nuclear weapons development. In practice, however, sanctions are a blunt instrument, affecting a country's entire economy and making it difficult for ordinary people to access basic needs.
Humanitarian organizations are also caught up in these broad sanctions – while many sanctions include a narrow humanitarian exemption for food and medicine, items like medical, hygiene, water and sanitation supplies may not be exempted.
The economic cost of sanctions then becomes a human cost – for those already living in areas threatened by conflict or authoritarian rule, these sanctions can increase hunger, malnutrition, infectious disease, outward migration and even death.
While sanctions can exacerbate the human cost of war, or contribute to similar effects, their imposition is not covered under the Geneva convention protection of civilians.[5] Nor does the United States systematically measure sanctions' effectiveness or humanitarian impact.[6]
In 1993, Mennonite Central Committee's Executive Committee adopted six questions to guide discussions on the adoption of sanctions:[7]
What is the motivation for imposing sanctions? Are they a method of enforcing international law, or an attempt by a government to punish an enemy?
Who is asking for them? More weight should be given to international consensus or a broad grassroots coalition within the targeted country.
Are they targeted, and is the outcome clear? Nations placed under sanctions should know what they need to do for sanctions to be revoked.
Have diplomatic efforts been exhausted? Sanctions should be seen as a drastic measure that can have long-term effects on economies and people's quality of life. They should be used only after serious attempts to address the issue on other fronts.
Do they exempt food, medicine, and other humanitarian items? Sanctions which starve or endanger ordinary citizens of the targeted country should be opposed.
Do MCC partners in the targeted country support them? Are the churches and people we relate to calling on us to support sanctions as part of their nonviolent struggle (as was the case in South Africa during apartheid)? Or are they asking us to oppose punitive sanctions?
These questions are a point of entry into ensuring that we support neither military nor harmful economic force.
"If a brother or sister is poorly clothed and lacking in daily food, and one of you says to them 'Go in peace, be warmed and filled,' without giving them the things needed for the body, what good is that? (James 2:15-16; ESV)." By advocating against broad economic sanctions that crush economies, harm vulnerable populations, exacerbate global health emergencies and cause unnecessary deaths, we can ensure that the love we profess for people around the world is reflected not just in intent but in action.
Notes:
[1] https://anabaptistwiki.org/mediawiki/index.php?title=Statement_of_Our_Position_on_Military_Service_(Mennonite_Church,_1917)
[2] https://www.scientificamerican.com/article/its-time-to-rein-in-inflated-military-budgets/
[3] https://www.nasdaq.com/articles/the-5-largest-economies-in-the-world-and-their-growth-in-2020-2020-01-22
[4] https://www.cato.org/commentary/how-our-economic-warfare-brings-world-heel
[5] https://www.ohchr.org/EN/NewsEvents/Pages/DisplayNews.aspx?NewsID=23847&LangID=E
[6] https://www.gao.gov/products/GAO-20-145
[7] https://mcc.org/media/resources/10123

Mennonite Church USA invites you and your congregation to get involved in the Cost of War: Learn, Pray, Join initiative as one way to
reinvigorate our collective voices against the destructive powers of militarism.
Join in prayer for the cost of war, written by Amy Yoder McGloughlin:
Spirit of Life,
  you inspire and compel us towards creative peacemaking.
Move us beyond our confessions, into creativity.
Move us beyond our guilt, into inspiration.
Move us beyond our shame into a fuller vision of shalom for your world.
Move us into being
  creators of peace in our communities,
  co-conspirators of wholeness in our churches,
  accompaniers of peacemaking efforts on the borders,
    and in places of international conflict. 
Find the full prayer, upcoming webinars and ways to get involved at www.mennoniteusa.org/ministry/peacebuilding/learn-pray-join/cost-of-war.
The views and opinions expressed in this blog belong to the author and are not intended to represent the views of the MC USA Executive Board or staff.