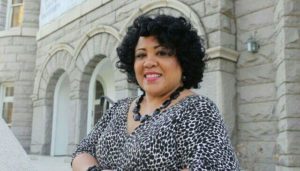 Melody M. Pannell currently serves as assistant professor of social work at Eastern Mennonite University. It is her life mission to embody practical theology through the values and ethics of social work and encourage those that she serves to engage in a transformative journey of emancipatory hope in action and empowerment through holistic, therapeutic and restorative ministry.
"The Spirit of the Sovereign Lord is on me, because the Lord has anointed me to proclaim good news to the poor. He has sent me to bind up the brokenhearted, to proclaim freedom for the captives and release from darkness for the prisoners, to proclaim the year of the Lord's favor and the day of vengeance of our God, to comfort all who mourn, and provide for those who grieve in Zion — to bestow on them a crown of beauty instead of ashes, the oil of joy instead of mourning, and a garment of praise instead of a spirit of despair. They will be called oaks of righteousness, a planting of the Lord for the display of his splendor." Isaiah 61: 1-3
In the summer of 1990 I was asked to serve as a summer camp counselor at Camp Deerpark, in Westbrookville, New York, owned by the New York City Mennonite Churches. The session was for 10 days and 10 girls, ages 10–11, participated. Those 10 days changed the trajectory of my life and became the foundational experience for my purpose as a social worker, educator and minister.
The horrific stories of sexual abuse, poverty, broken families, educational neglect and substance abuse poured out of the hearts of these tremendously resilient young girls during our cabin devotion time. Each night as they shared their stories, I mourned the loss of their innocence, self-esteem and joy.
How could I share the love of God in a way that would empower them and not patronize them as a victim of society? What could I do that would address the complexity of the issues that they shared?
My heart deeply grieved for these young girls. Unfortunately their narratives were not unfamiliar. Growing up in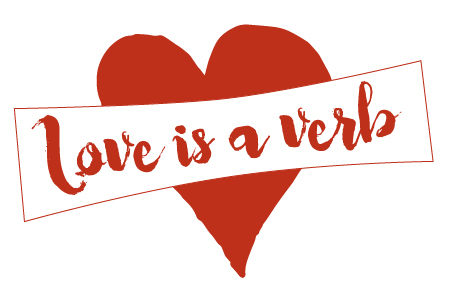 Harlem, New York City, I witnessed firsthand the pain of broken families, communities in crisis and women and girls wounded by the harsh realities of the world in which they dwelt. Marginalized by society, their pain was compounded by social injustice, psychological trauma and a distorted view of love. Perhaps, I was also grieving for myself, for I too knew the pain of insecurity, abandonment and despair.
Henri Nouwen, author of "The Wounded Healer" writes, "Who can listen to a story of loneliness and despair without taking the risk of experiencing similar pains in his own heart and even losing his precious peace of mind? In short: 'Who can take away suffering without entering it?'"
It was there, as I sat among the ashes that I felt God calling me to become a "giver of beauty," to bestow upon women and girls something of honor, to give the gift of restoration, self – actualization, empowerment and love. To bestow on them a crown of beauty instead of ashes. This would become my act of love – my service to God. To see the hope of beauty in the midst of the ashes of despair.
As a feeble attempt to respond to the overwhelming disparities concerning the holistic well-being of adolescent girls in New York City, I was led by the Lord to start The Seventh Avenue Mennonite Girl's Group at my home church in Harlem. This mission of love has now evolved into The Destiny's Daughters Empowerment Ministry LLC, a therapeutic Christian outreach mentoring program dedicated to the spiritual, emotional, mental and physical empowerment of young women and girls that serves over 100 young women and girls in high schools, universities, afterschool centers and churches within urban cities throughout the United States.
The issues concerning the plight of young women and girls has increased to epidemic proportions in our local and global contexts, particularly concerning issues of public health, domestic violence, bullying, sex trafficking and the education gender gap.
The time for action is now. Our daughters are depending upon us to not only tell them about the love of God, but to be the love of God – to bring healing and hope to their lives through the power of Jesus Christ and by implementing purposeful and holistic programs that effectively address the social, psychological, cultural, educational and economic issues that are present.
As I reflect on my calling to this ministry, it is rooted in the need to continuously receive the love of Christ in my own life, to know the depths of God's love for me as a daughter and to actively pour that love out to others.
As stated in "The Wounded Healer," "The Christian leader of the future is called to be completely irrelevant and to stand in this world with nothing to offer but his or her own vulnerable self. God loves us, not because of what we do or accomplish, but because God has created and redeemed us in love."
In return, we are called to redeem the lives of others and offer beauty for ashes.