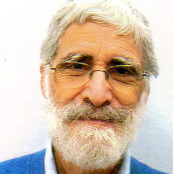 Jonathan Beachy and his family spent over 30 years in Paraguay working with different Mennonite organizations. Late in 2005 it seemed right to return to the states to prepare for retirement, but ties to Paraguay were too strong. And so he and his wife Ruth returned there to retire in March. San Antonio (Texas) Mennonite Church continues to be a spiritual base, although they are active participants in a Spanish-speaking Mennonite church near their home in Asunción.
For the past 20 years I have had a variety of roles that put me in the path of people held within the prison system. Many of those roles allowed me to remain disconnected at a deeper level and in the process avoid the conversation about the horrors that brought a person into prison. As a friend and chaplain, it seemed good to start with the present moment, a person's current reality, the often self-perceived need for forgiveness and divine love. As a registered nurse, remaining aloof from dreaded thoughts conjured up by reality of a senseless crime, allowed me to be "professional", to care for the physical or mental health needs  present in my patients, without transference or disgust and anger.
Then a few years ago, I went back to grad school and discovered that there was a major flaw in my accompaniment of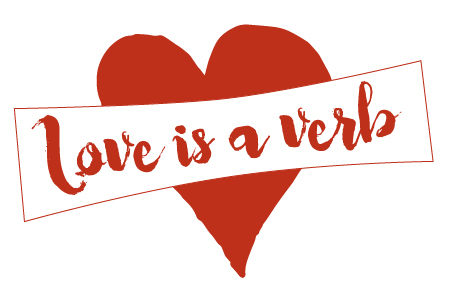 incarcerated persons. Starting with the present was good, but failing to help persons understand what went wrong and why, was a failure on my part. It was like treating diabetes with medication, but failing to help a person recognize what genetic or lifestyle factors were involved in their illness. Genetics has implications for family, present and future, and so too does lifestyle.
Hearing, understanding and walking with a person who has committed such a heinous crime that society demands an eternal lockup (often with torture and profound suffering), came to be a vital part of what I could offer.
In the words of Dr. James Garbarino in his book, Lost Boys, Why Our Sons Turn Violent and How We Can Save Them, I came "to understand that making sense of a horrible act without judging the person who committed it is possible when you start from a basic respect for the humanness of the perpetrator and refuse to give in to the temptation to demonize him, regardless of what he has done."
In late 1999 the administration of the largest men's prison in Paraguay offered the protestant chaplaincy the option of managing one of the wards which then housed about 160 men. Pabellón C was a place of violence, death and frequent escape attempts. Many men were fully armed with homemade knives and clubs. Perhaps incredibly naïve, but certainly with a lot of faith and trust in God's transformative power, we (a couple of dozen inmates and a couple of chaplains), accepted the offer.
Today the program provides spiritual, social and educational transformation for about 540 men as well as similar programs in other prisons with several hundred additional men involved.
Upon retirement earlier this year, I realized that although returning to the U.S. 10 years ago when the program was up and running was good, my heart was still very much with the men I mentored, who were now the ones running the program. Those men reminded me that the love and compassion I shared with them had transformed their lives and empowered them to be the redemptive persons they are today. When they asked me to come back and walk with them, I joyfully accepted.
And then I discovered the transformation that had taken place in my own heart. Once fearful of how I would remain engaged with a person who told me about their mind-numbing crime, I discovered that the power of love to overwhelm fear and rejection is real. I discovered that hearing people's stories about the abuse and shame they had experienced opened the door to hearing and unpacking together their own recent reality and crime. Understanding the mental un-wellness so prevalent in incarcerated persons opened new vistas for me.
Love is so much more than an emotion, a sense of caring or concern for others. Love is listening attentively, fully engaged, and reaching out to heal. Love is helping persons to acknowledge their reality, to confront self, and to assume responsibility for their actions. Love is not condoning evil, but confronting, redeeming and transforming it. What a gift to offer, what a gift to receive!