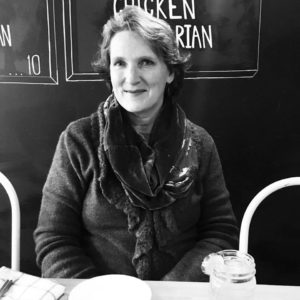 Jennifer Delanty is a member of Seattle Mennonite Church and mother of four young adults, all in their 20s. She enjoys writing, cats, traveling, African-American history and counting the many blessings of her three-generation household.
Yea, though I walk through the valley of the shadow of death, I will fear no evil: for thou art with me; thy rod and thy staff they comfort me. —Psalm 23: 4
When I first began attending Seattle Mennonite Church around the start of this millennium, then-Pastor Weldon Nisly challenged our congregation to use Lent as a time of intentional inner exploration. Akin to Jesus' desert preparation for ministry, the hopeful outcome of our personal effort, Weldon encouraged, would be to emerge at Easter "a different and better Christian."
This annual vision quest is a rhythm I have gratefully undertaken each year. It is a laborious but fruitful effort.
I have found it more deeply engages my journey than giving up something like chocolate during the Lenten season.
This year, I discerned the need to give voice to the child within my psyche, whose myriad experiences of abuse were left submerged during her 1970s time of life. Allowing room for her articulation of those terrors has been a vulnerable and holy undertaking. She has much to say. More than a few of my Lenten days have become long watches deep into the night. She deserves this time to be heard and have her needs honored. In the reckoning of her effect, I am discovering this work is both necessary and universal. It is also love in action.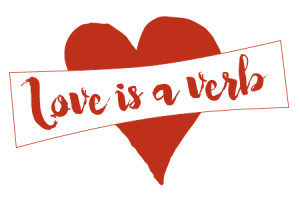 I am currently in my 10th year of a personal healing journey that began in 2007. Back then, with quavering voice and shaking knees, I asked my congregation for their prayerful support. They gave me that and far, far more. They showed me kindness by making room for me to speak about the domestic violence and sexual abuse that marred my childhood. My faith community is the singular place in my life where I have the freedom to name the truth of what I survived. Then, to my astonishment, I was commissioned for conference leadership and served here in the Pacific Northwest from 2013-16.
I attended my first Constituency Leaders Council in 2013 and witnessed our denomination coming to terms with the disturbing contradictions of our preeminent theologian, John Howard Yoder. Listening to details of his pervasive sexual molestation brought my own abuse history front-and-center. Surprisingly, I was grateful. I perceived a grand opportunity, a chance for redemption for our denomination and a safe place to continuing exploring and healing my own affect. I felt hope fluttering as I applauded and prayed for our church's collective courage.
My childhood woundings did not take place in the church. For those who have experienced this in a Mennonite or other religious context, I grieve and lament your betrayal. I know the invasive devastation and mourn that any of us have suffered in this manner. I sincerely pray for your healing and wellbeing. And I am grateful God can redeem even this with divine, loving compassion. With God's help, our denomination will do better and be better. Your advocacy will surely ensure this.
As I was gaining ground during my therapeutic journey, one day I realized that Jesus spent much of his ministry healing those who came to him.
Suddenly, in that moment, everything about my journey made perfect sense: healing is God's will. It was a beautiful epiphany. Healing releases enormous energy for good. Healing makes greater creativity, agency, advocacy, nurturing relationships and presence possible.
Healing has enabled my writing this very missive to you, my beloved denomination. Thank you, Jesus, for healing!
May all Mennonite Church USA congregations provide the solace and support I have received from beloved Seattle Mennonite Church. May all put protective policies into place and welcome the broken, like me, who need Jesus Christ's healing and salvation. May our denomination be that place of hope and healing.
I needed my Anabaptist sisters and brothers because I knew how much violence and abuse had damaged me. I needed a place of refuge from violence, and God sent me in your direction. I never looked for another denomination after I found you. Even so, I had no idea more than 35 years ago that my sorrowful incest history could and would also be redeemed, as it has been during this Lenten season. Your loving forbearance and determination to begin speaking about the unspeakable has made this possible. Thank you for bringing light to this particular darkness. I am grateful that because love is a verb, a bereft little girl has found her voice and her home.