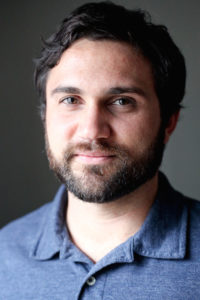 As the featured speaker at  Hope for the Future (HFF) in January 2016, Isaac Villegas offered these reflections on the theme of "Love is a verb" as a way into the Bible passage assigned to him for the gathering: Ephesians 4:15-16. This part three of his series of three talks.
"But speaking the truth in love, we must grow up in every way into him who is the head, into Christ, from whom the whole body, joined and knit together by every ligament with which it is equipped, as each part is working properly, promotes the body's growth in building itself up in love." ~ Ephesians 4:15-16
Loving is a kind of knowing. The theologian Elizabeth Johnson explains how this relates to God, the One who is our love: "We are united to God as to an unknown, savoring God only through love."
God is a mystery who undoes our grasp on divine knowledge while inviting us to know through love — to savor God in our acts of love, to glimpse God in our love.
Our Mennonite hymnal guides us to pray our way into this love-as-knowing: "You withdraw from our sight that you might be known by our love" (Hymnal: A Worship Book, #676).
To love is to struggle to know, to let yourself be known as you wait for someone to let you know them. Little by little, you catch glimpses of their difference from you, their sameness, all of which are glimpses of God, the divine image in each of us as we "savor" God in one another. According to 1 John, we cannot separate our loves — love of God and our love of one another. They come together. They happen together. The two loves are one. "Whoever does not love does not know God, for God is love," our Scriptures say. "No one has ever seen God; if we love one another, God lives in us, and his love is perfected in us" (1 John 4:8, 12). The so-called distinction between "vertical" love (i.e., God) and horizontal love (i.e., others) collapses. Knowledge about our relationship to God (theology) and knowledge about our relationship to others (ethics) dissolves in our love. I can't love God without loving you; you can't love God without loving the people beside you. To know God is to love one another. To love each other is to feel our way into knowing the invisible God.
Types of love
There are various styles of relating to one another that people think of as loving. I'll outline three kinds of "love" as a way of showing that not all of them are the same.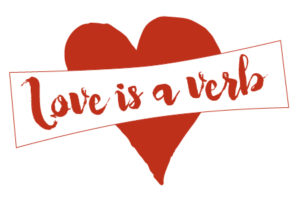 Colonial/Possessive love. According to this form of relationship, love becomes a form of violence, of coercion, control. Knowledge about another person becomes a way to be in power over her or him. To know is to possess, to own. This involves a refusal to let someone reveal themselves on her or his own terms, as they feel comfortable, according to their timing, their sense of the rhythm of relationship. Here, in this type, there is no respect for letting the other person be who they are, to be an equal in the relationship. The extreme form of this type of relationship is the master whose power of ownership mutates into a sense of "love" for the slave. The master is convinced that he loves the people he owns, the people he controls, his possessions.
Paternalistic love. This type of relationship involves the pride of thinking that we know someone better than they know themselves. Augustine of Hippo, a fourth-century African theologian, once wrote that God knows us better than we know ourselves. In the paternalistic model of love, we put ourselves in the position of Augustine's God — we imagine ourselves as if we were God, with the ability to know the truth of someone, intimate knowledge, and to claim that we have more access to the internal truth of someone than she or he does. This claim to love involves the pride of saying to someone that we know what they need better than they do, that we know what's best for them, whether they like it or not, whether they acknowledge our claim or not, whether they consent to our authority or not. Paternalistic love refuses to grow into a relationship that changes us, that calls our power into question. This kind of love refuses a relationship that might disturb our grasp on knowledge — our sense of knowing self and the other.
Mutual love. This way of loving has everything to do with the Holy Spirit — the way God draws us into each other's lives, the give and take of mutual relationship, the labor to know and to love. Mutual love involves you teaching me how to love you, and I'll teach you how to love me. I'll let you know if it's love, and you have to tell me if it's love. I can't define a loving relationship on my own — as if I could tell you what it means to love you (that would be possessive or paternalistic love). For mutual love, we must have mutual trust — that I can trust you with myself, and you can trust me with yourself. Trust comes first, learned and developed as we walk together, as we struggle with one another. Where there is no trust, there is no love. You can't love me without asking me if I receive your love as love — and that kind of conversation will only happen if we trust one another — trust across our differences.
Love without fear
We are people of mutual love, committed to the labor of love, to form a community where we can trust each other enough to risk love. This is the freedom of the gospel, to find ourselves in a community where we can love and be loved, know and be known. Nelson Maldonado-Torres describes the possibility of a people committed to mutual love: "The struggle for liberation is the creation of a community wherein people can give themselves completely as who they are and others are receptive to this gift" (Against War: Views from the Underside of Modernity).
A multitude of differences mark us as distinct from one another. And the mutuality of love draws us together across our uncontrollable differences, our un-assimilable distinctions — differences that become gifts, as Maldonado-Torres suggests.
Our variations are not to be feared. Instead, your divergence from me and my divergence from you become opportunities for us to trust in the Holy Spirit, for us to know the Spirit's love that stretches across chasms in order to join us in Christ's communion.
Audre Lorde says this better than I can: "When we define ourselves, when I define myself, the place in which I am like you and the place in which I am not like you, I'm not excluding you from the joining — I'm broadening the joining" (Sister Outsider). Our difference is not a reason for fear. You don't have to make me the same as you before we can be a church together. Instead, our differences invite us into the presence of the Spirit, the love that joins us into the body of Christ, the love that reaches into each of us, drawing us into one another — the reach of love across all divides.
As the church, as Christ's body, we have committed ourselves to love as a way of life. We live and move and have our being in the God who is love. We live by love. We live for love. We live as love. Because love alone endures.
"And now faith, hope, and love abide, these three," the apostle Paul wrote. "And the greatest of these is love" (1 Corinthians 13:13).