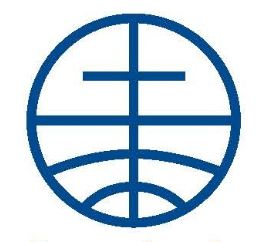 By Mennonite World Conference staff
Dear member churches, dear brothers and sisters,
For our Mennonite World Conference Assembly 2015 we are seeking workshops and seminars that challenge, inspire and unite the church as a global peace church for mission and faithful witness.
The basics
The theme for the Assembly is Walking with God. We are looking for topics and workshop leaders that reflect the cultural and linguistic diversity of our global communion and are interactive, dynamic, and interesting to a broader audience. In addition to theological and historical workshops, we are particularly interested in including cultural or creative workshops and stories of lived experience.
The deadline
Completed application forms must be received by the MWC Program Oversight Committee by November 1, 2014. We encourage workshop leaders to submit their applications as soon as possible. Completed forms should be sent to workshops2015@mwc-cmm.org or by mail to:
            Berlin Mennonite Peace Center
attn. Marius van Hoogstraten,
Promenadenstraße 15b,
12207 Berlin, Germany
The details
Workshops are held in the afternoons of the four full days of the Assembly: Wednesday through Saturday, parallel with children's programs and excursions. There are two time slots: 13:30-15:00 and 15:30-17:00. Our available spaces host from 100 to 200 participants. It is also possible to request a space for the whole afternoon block (13:30-17:00) for a seminar or multiple time slots for a series.
Interpretation can be made available into English for workshops held in French, Spanish or Portuguese and into French, Spanish or Portuguese for workshops held in English. Only consecutive interpretation is available. Although we encourage workshop leaders to speak their native language, we are not able to offer translation into or from languages other than those mentioned above. Workshop organizers are welcome to organize their own translation into English.
The fine print
Submitting an application form for a workshop is a request to the MWC Program Oversight Committee. The committee will make a selection of available workshops and may suggest changes before approval. The full workshop program is subject to approval by the MWC office. Workshop suggestions that the MWC office deem controversial will be referred to the MWC Executive Committee for approval. Workshop and seminar leaders do not receive travel cost compensation from MWC.
Blessings,
Marius van Hoogstraten                                                         César García
Program Oversight Committee                                              General Secretary