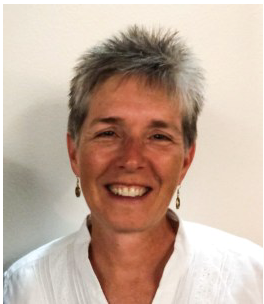 Cynthia Lapp is a pastor at Hyattsville Mennonite Church in Maryland. While she has degrees in music from Eastern Mennonite University and theology from Wesley Theological Seminary, her education has been augmented by marriage, raising three (now adult) children and seven years of working at Women's Alliance for Theology, Ethics and Ritual (WATER). She is still learning to be anti-racist and contemplative. She is active with Congregation Action Network in solidarity with immigrants and is a community chaplain with the Hyattsville Police Department.
_________________________________________________________________
Jesus said, "The poor you will always have with you," (Matthew 26:11, Mark 14:7, John 12:8 NIV). It is not a truth I want to accept. Still, Jesus said it, so as Anabaptists we listen.
The language we use when we talk about people, including "the poor" or "the homeless," gives a glimpse of how we think about people who are poor. Our language frames how we relate to them. Person-centered language calls us to put people first rather than the conditions they find themselves in. It may just be a function of the English translation that we, with Jesus, say "Blessed are the poor." But when we call people "the poor," it is as if this one characteristic defines who they are and who they can become in relation to others. Applying person-centered language shifts from talking about "the poor," to saying "people who are poor."
That small shift in language allows us to see the people that live in poverty. We recognize that being poor is only one aspect of life, and poor people are caught in a system that values money over living beings.
Changing language helps humanize people and is a reminder that all are made in the image of God.
As followers of Jesus, who was himself a poor man, we are called to care about people who live in poverty, as well as the causes of poverty. As followers of Jesus, we remember that we are called not only to serve but to serve with people who experience poverty. During this time of pandemic, when food insecurity has become ever more urgent, some folks from my relatively well-off congregation volunteer alongside people from a neighboring congregation. Recent immigrants who struggle in poverty and not-so recent immigrants volunteer together, packing boxes of food for distribution in the community. We share a common task of caring for our neighbors. We learn each other's names and stories. We begin to see through the poverty that can divide us from one another.
When Jesus said, "The poor you will always have with you," perhaps he meant it less as a comment about the economic troubles of society and more as a description of the reality we live into when we become followers of Jesus. Maybe Jesus was saying, "When you follow me, you will always be with poor people." We might even begin to recognize the poverty of spirit that exists for those who do not see themselves as people in need.
It doesn't cure poverty, but seeing each other in our fullness as children of God does fill the spirit. And when the spirit is full, we open our hands to share with one another. And when we live and serve with people who are poor and when we accept that we are poor, Jesus gives us this blessing. "You who are poor are blessed, for the reign of God is yours" (Luke 6:20 Inclusive Bible). "Blessed are those who are poor in spirit: the kindom of heaven is theirs" (Matthew 5:3 Inclusive Bible).

Mennonite Church USA encourage you and your congregation to participate in the Cost of Poverty: Learn, Pray, Join initiative as one way to
learn more about
the topic of poverty from theological and practical perspectives, as well as learn how to get involved.
Find upcoming webinars and ways to get involved at mennoniteusa.org/ministry/peacebuilding/learn-pray-join/cost-of-poverty/.
The views and opinions expressed in this blog belong to the author and are not intended to represent the views of the MC USA Executive Board or staff.