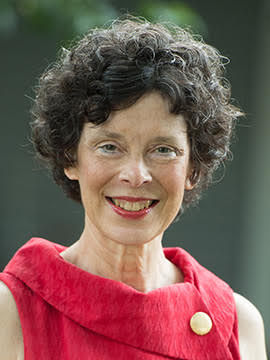 Michele Hershberger is a Bible Professor at Hesston College. She's written several books such as God's Story, Our Story and Why did Jesus Die and What Difference Does It Make? She'll talk to anybody about Jesus and she loves to play cards with college students and go hiking.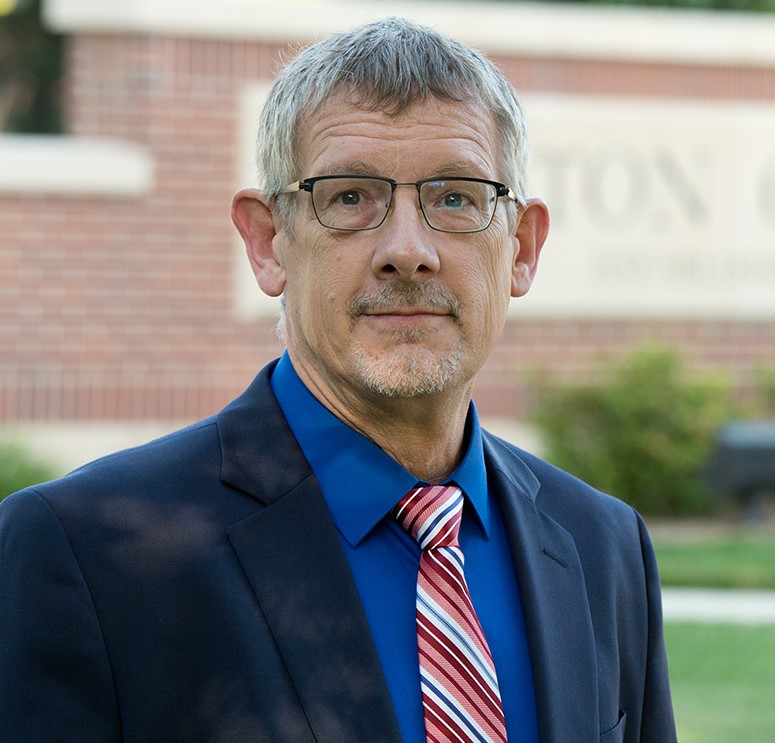 Del Hershberger is the VP of Admissions and Financial Aid at Hesston College. He loves riding motorcycle and planting flowers and vegetables and seeing them grow. He and Michele are parents of three adult children who work for justice.

______________________________________________________________________________________________
Poverty in Hesston, Kansas? You might imagine that from our comfortable home in Harvey County, Kansas, poverty is the distant, unfortunate life of somebody else, living in some other county, with less education and fewer opportunities than in our zip codes. We do generally rate well in health and employment. You seldom see those who struggle to find housing, food and jobs. Honestly, we can easily avoid seeing those who are unhoused, those who don't know where their next meal is coming from.
But poverty is here.
There are many reasons that cause people to live in poverty in Hesston. Michele and I haven't gathered data on these reasons, but we have friends who have told us their stories. Sometimes it's the problem of under-employment. People have jobs, but they are all part-time jobs that they have hobbled together — all of which pay minimum wage and none of which offer benefits. Others, in years past, have had great jobs or thriving businesses, but the depopulation of small towns in rural areas made those opportunities dry up.  Farmers are another group who struggle silently. On one hand, they are rich with property. But bad weather conditions or sluggish markets can leave them living on the edge.  
Poverty is more subtle here and, in some ways, that makes it more difficult. Almost everyone has just enough money to wear respectable clothes and shop at Walmart, so that, if you didn't ask, you'd never know they were struggling. And even when you do ask, they may not tell you. The pressure to keep poverty a secret is great. When you look on every street and see nice houses, when it seems like everyone else is doing just fine, people living in poverty suffer in silence. 
About 15 years ago, a friend of ours felt called to open a ministry for people with HIV/AIDS, and as she was establishing a shelter for persons who needed healing, a bitter early winter storm whipped up, and suddenly, folks who had been living under bridges and parks were caught unprepared. Our churches were caught off-guard as well. There were no resources to help them face the unexpected winter blast. 
So our friend reached out, and Michele's Faith and Discipleship class at Hesston College responded to the need. The shelter was put to use immediately and has been open ever since. What began as an answer to a rare winter storm opened our eyes to chronic poverty in our community and provided an opportunity to get to know our neighbors who have lived unseen and unknown to us for years. Now, our Mennonite church, along with several other churches, serves in this shelter. And we receive more than we give.
When working in the shelter, we have the opportunity to hear stories of poverty. Our friends who stay there are often blamed for their own predicament, but as they explain their situations — be it a health crisis or a closed factory — we realize that it could easily be any of us. And now, in a pandemic, the situation is even worse.  Concern for sharing COVID-19 exacerbates the isolation that people living in poverty often feel, and even the shelter has had to scale back and limit the resources it offered.
We also have friends who live "on the other side of the railroad tracks." These friends suffer from crowded homes and food deserts. They are creative, smart people, who are willing to work hard for a better way of life, but being creative and smart is a lot to ask when you work two jobs and one of them is the night shift. It's cyclical, they tell us. Once a neighborhood starts to look shabby, people who can move away do move away, and other families that could energize the neighborhood don't move in. Businesses close and parks get weedy, which unfortunately gives the neighborhood even less of a chance for development.
But in the problem there also lies a solution. 
If we take the time to listen and learn, we will find out that these very under-developed neighborhoods, unhoused people and used-to-be business owners have many gifts for us. Their lives hold up a mirror for the rest of us to both see our own "poverty" and be inspired to work together for a solution. 
When Michele and I work at the homeless shelter, get set straight in some wonderful ways. We realize that our stereotype of poor people being lazy isn't true. We see in a new way that having a bunch of stuff doesn't automatically make you happy. Many times, we experience a kindness that seems lacking in the nicer suburbs. We hear that being broke isn't the only poverty in town and that if they had the chance to trade their sorrows for the grind of "keeping up with the Joneses," they'd politely take a pass. Many of our friends who get labelled "poor" show us time and again what it means to trust Jesus and take time for family. They live in a world stacked against them, and yet, they persevere. 
Now, these gifts don't mean that we should intentionally keep whole groups of people in financial poverty so that we can all learn good things. That's not what God wants. God calls us to work for the good of all, and that includes helping everyone have a healthy, sustainable, dignified life. 
But what we are saying is there are many kinds of poverty in Hesston, Kansas. And all these poverties are complicated and intertwined. The Spirit longs to heal all our poverty-stricken souls. 
What if Jesus were serious when he told us to do justice? 
What if he's serious that we should love our neighbor as ourselves? And what if, in our giving, we might also receive?

Mennonite Church USA encourages you and your congregation to participate in the Cost of Poverty: Learn, Pray, Join initiative as one way to
learn more about
the topic of poverty from theological and practical perspectives, as well as learn how to get involved.
Find upcoming webinars and ways to get involved at mennoniteusa.org/ministry/peacebuilding/learn-pray-join/cost-of-poverty/.
The views and opinions expressed in this blog belong to the author and are not intended to represent the views of the MC USA Executive Board or staff.