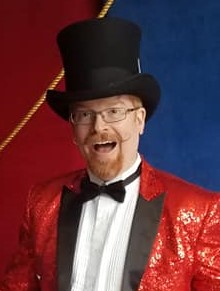 John Bromels is a freelance writer, gamester, puzzle creator, improviser and all-around purveyor of foolishness. He is a freelance contractor with The Motley Fool, covering industrials and oil and gas stocks; you can read his work on fool.com. Dubbed "The Loudest Mennonite" by his wife, he lives in Cincinnati Ohio. 
At convention, there's a lot of serious work to be done: delegate sessions, servant projects, seminars, contemplations of faith and identity. But as with so much else in life, balance is important, which is why I'm thrilled to be in charge of the other side of convention: the fun side.
As Special Events coordinator, I've been tasked with the very serious (and also very fun) job of providing opportunities for conventioneers to rest, recharge, and re-energize.
After all, sometimes taking a step back from one's work can provide much-needed distance and perspective, not to mention the stamina to jump right back in!
And this year, we're offering plenty of fun activities geared towards conventioneers of all ages. You'll recognize some of these from past years, but many are brand new for this year!
One thing I've noticed about past conventions is how few opportunities there were for multi-generational families to do things together, particularly if there were children in the mix. This year, we're starting off with a bang — or rather, a bounce — that will allow the whole family to enjoy some quality time together. On Wednesday from 4:00 – 7:30 p.m., we're kicking off with a Family Bouncin' Dance Party featuring inflatables from KidZone Kansas City! Children will enjoy the bounce house and slide, while teens and adults can have fun racing through a 70-foot-long two-lane obstacle course! And the whole family can enjoy a unique hula hoop giant ring toss game, plus family-friendly tunes that will get everyone on the dance floor.
For those who'd rather listen to the music than dance to it, Wednesday night marks the return of the popular Menno Nite of Music, headlined by the Walking Roots Band! We're hoping to highlight the musical talents of as many Mennos as we can during this two-hour show, so if you'd like to be a part of it — even just singing one song — be sure to contact me!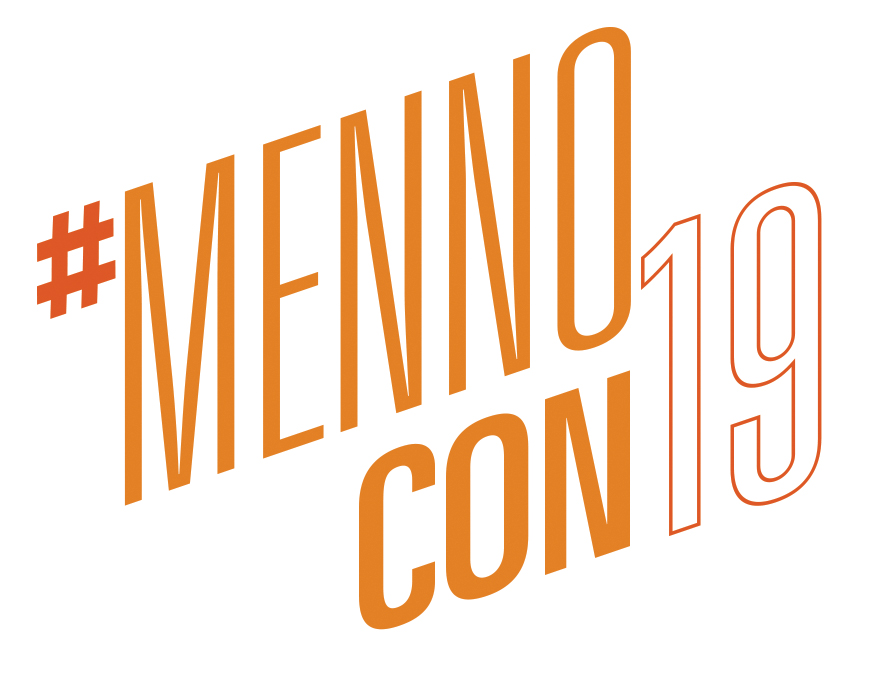 Thursday night is trivia night, but we've got a new twist. This year, not only will the Mennonite colleges and universities be running their traditional youth trivia night, but college students and adults will be able to play their own trivia game at the same time, "Menno-It-All!" Do you think you have what it takes to be crowned the Biggest Menno-It-All of convention? Find out at 7 p.m.
If the high-stakes world of trivial knowledge sounds a little too high-pressure for you, we have three relaxing musical options for you on Thursday. At 7:15 p.m., the Mennonite Concerto — performed by world-renowned duo-pianists Redekopp and Edwards — will allow you to reflect on the Anabaptist history of suffering, joy and praise. At 9:15, we'll be offering a mid-convention hymn sing, sponsored by the Voices Together Hymnal project and MennoMedia, as well as musical drama We Know There Are Oceans.
Friday night, we'll once again bring everyone together to laugh until your sides hurt as Improverbs 17:22 creates hilarious scenes, sketches, sermons and even an advice column or two, all made up on the spot based on your suggestions. Family-friendly improv has been a huge hit at the last two conventions, and this year promises more uproarious fun!
Finally, throughout convention, you'll have the opportunity to participate in a unique augmented-reality scavenger hunt that places you in the role of an Anabaptist seeking to worship in a dangerous time. Can you decipher the clues left behind by others, or will an unforgiving state claim you as its next victim? Fans of the Anabaptist Game will be sure to enjoy this immersive experience that can be played by children and adults, in teams or individually, all at once or gradually throughout the convention.
And those are only the things I have space to talk about here. We're also looking at offering more live music, engaging drama, and of course, giant Dutch Blitz!
My hope is to offer something for everyone at convention, because I know that many families devote a great deal of their time and resources to attend, and I want them to get the most out of it!
If you've never attended convention before, why not consider making this your first? If you have attended before, I'm hoping to make this your most enjoyable yet! Either way, I hope to see you there!
__________________________________________________________________
Create opportunities for others to attend MennoCon19 by visiting MC USA's Give page and clicking Convention Scholarships.