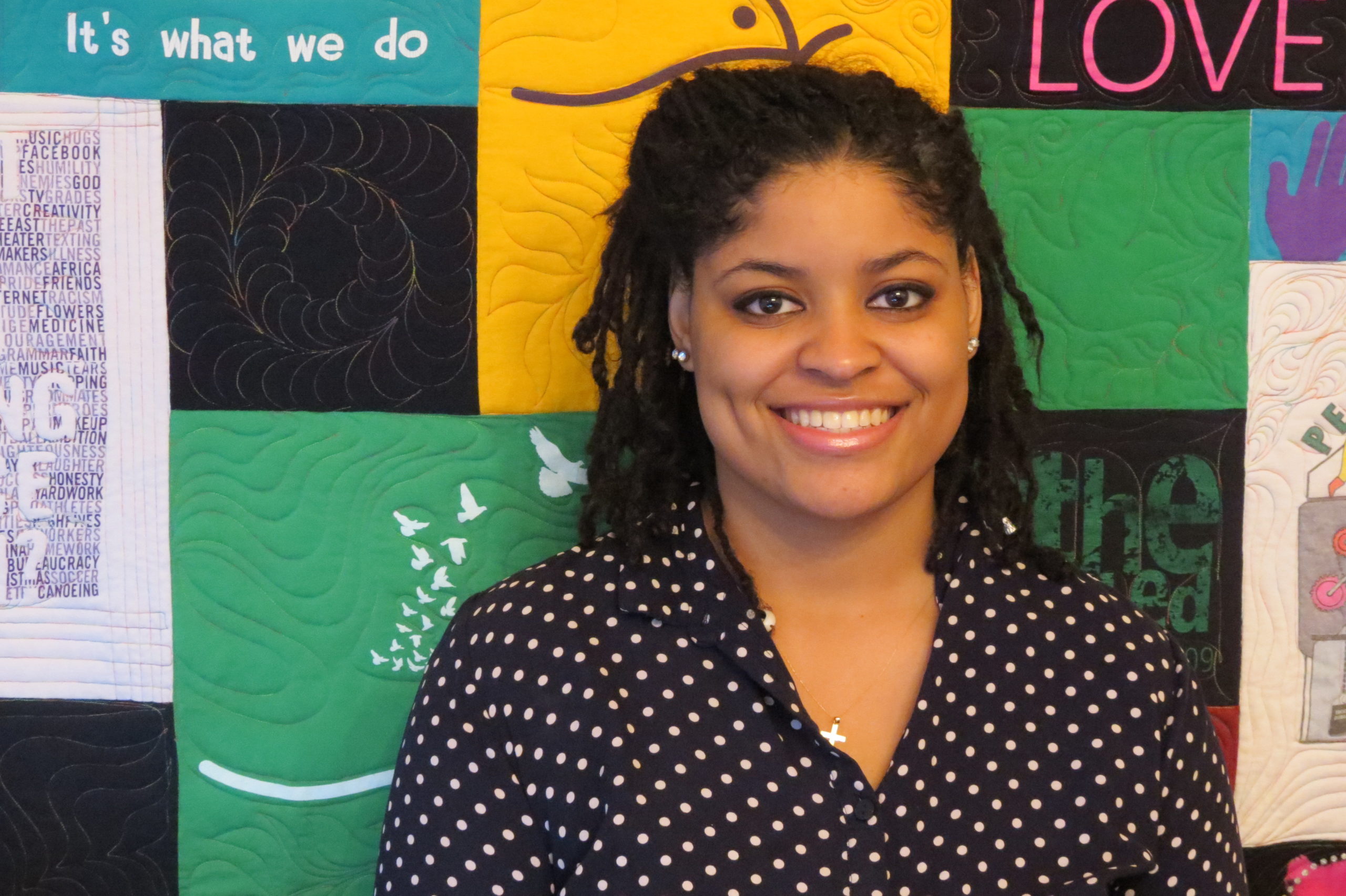 Cherelle M. Dessus is legislative assistant and communications coordinator in the MCC Washington Office. This piece originally appeared on MCC's Peace on the Hill column for PeaceSigns, the online news magazine of the Peace and Justice Support Network.
As they slowly waved to me, I felt like a free black person in the North riding by my enslaved brothers and sisters on a southern plantation.
I recently visited Angola State Penitentiary in Louisiana as part of a Pipeline to Prison learning tour sponsored by Mennonite Central Committee Central States.
The Louisiana State Penitentiary is the largest maximum security prison in the United States with more than 6,000 prisoners. Seventy-five percent of those prisoners are black.
Angola, referring to the African country where its slaves came from, sits on a plantation of 8,000 acres purchased by the state from the former plantation owner in 1901. The plantation consists of cotton fields, crops, animals and housing for prison staff.
Louisiana incarcerates more people than any other state but all residents of Louisiana fear sentencing at Angola. Once known as America's worst prison, Angola strips the lives of those who enter. Ninety-five percent of people who serve time at Angola die there, with an average sentence of 93 years.
Some of Angola's prisoners are wrongfully convicted through malpractice of the district attorney's office and unfair trials. Most of the inmates come from New Orleans. The city has one of the biggest economic gaps in the country, contributing to minor crimes such as traffic violations like driving without insurance or proper licensing.
Once someone is sentenced at Angola, their rights to humanity are removed completely.
They work without wages for their first two years and then for extremely small wages such as two cents an hour. Most of the prisoners work in the fields, picking cotton and treating vegetation. Although Angola is a public prison, free labor gives the state plenty of financial incentive to incarcerate prisoners.
The food and animals grown on the prison's grounds are not for the inmate's consumption or leisure; they are sold for profit. The prisoners are fed canned food (mostly beans). Those who do not work in the fields, work in the house of the warden or other employees.
There is no air conditioning at the prison despite the extreme temperatures during the summer. A spiritual advisor for prisoners on death row, Allison McQuery, compared the infirmary to the bottom of a slave ship. The beds are close in proximity and the sick moan loudly without treatment.
This prison shares great similarities with slavery that occurred over a span of hundreds of years in America. At Angola, almost nothing has changed. They call the guards "the freemen" and are aware of their lack of liberty.
Some in leadership at the prison tend to misuse Christianity to manipulate prisoners, telling the prisoners that it is God's will that they be there and die. On the way to the execution table is a Bible, opened to Psalms 37 and 38, supposedly to reveal to the prisoners that they are wicked and unworthy of life.
As I sat in a van passing by the large fields, the prisoners stopped what they were doing to wave. I did not know how to respond. Waving back felt like approval of the slavery occurring at Angola. I wanted to weep. I wanted to work for their freedom.
As Christians, it is our duty to use Scriptures to call for truth, love and justice.Throughout U.S. history, Christianity has too often been perverted to justify oppression and injustice.
Many of those incarcerated are wrongly convicted, over-sentenced, discriminated against, and given cruel and unusual punishments. Learning to advocate for those victimized by the criminal justice system is a crucial step in defending freedom. It is important that we pray and encourage our brothers and sisters who are also made in the image of God.