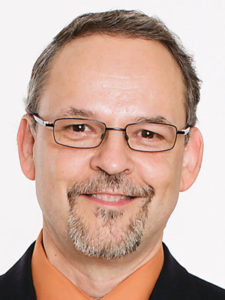 Beryl Jantzi is Stewardship Education Director for Everence. Over the next few months on the Stewardship blog, Beryl will be exploring our historic roots and current commitment to mutual aid as Christians using "Meditations on Christian Mutual Aid" by J.Winfield Fretz.
Stewardship is a biblical concept rooted in the idea that everything belongs to God and humanity is charged with managing these gifts and resources on God's behalf. God in essence is the land lord or the Lord of the land. It's not just caring for the material world but it's also caring for each other that is wrapped up in this idea of stewardship.
This practical concern for one another has become known as mutual aid. In 1975, J. Winfield Fretz published a booklet titled, Meditations on Christian Mutual Aid. This 40-page study focused on four key areas:
Mutual aid is a universal principle of God's moral law.
Mutual aid is an essential truth of the Christian faith.
Mutual aid is an essential quality of community.
Mutual aid is religiously motivated.
Over the next few months, we will consider one key idea from each of these chapters.
Mutual aid is a universal principle of God's moral law  
19th century Russian writer Peter Kropotkin cites the following illustrations from nature of how God has instilled cooperation within the animal world.
Most birds slowly move southwards as winter comes, or gather in numberless societies and undertake long journeys – and thus avoid competition. Many rodents fall asleep when the time comes that competition should set in; while other rodents store food for the winter and gather in large villages for obtaining the necessary protection when at work.
The reindeer, when the lichens are dry in the interior of the continent, migrate towards the sea. Buffaloes cross an immense continent together in order to find plenty of food. And the beavers when they grow numerous on the river, divide into two parties, and go, the old ones down the river, and the young ones up the river – and avoid competition.
And when animals can neither fall asleep or migrate, nor lay up in stores, nor grow their food like the ants, they do what the titmouse does – they resort to new kinds of food – and thus, again avoid competition (pgs. 5-6, Fretz).
Go to the ant, you lazybones; consider its ways, and be wise. (Proverbs 6:6)