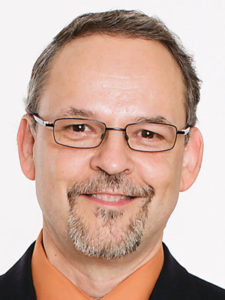 Beryl Jantzi is Stewardship Education Director for Everence. Over the next few months, Beryl will be exploring our historic roots and current commitment to mutual aid as Christians using "Meditations on Christian Mutual Aid" by J.Winfield Fretz.
Mutual aid is an essential quality of community. A chief aim of the early Anabaptists was to establish a community of the spirit where the love of God was the chief factor in motivating all action and determining all conduct.
Cooperation was not only an honorable virtue but a necessity in the early 16th century. Farmers and craftsmen of this era lived in village communities. Mutual efforts were necessary in order to respond to the demands of feudal system overlords. They learned to work together in plowing and harvesting because no single villager had the material resources to carry on these activities alone. Mutual aid was part of the culture and tradition. Heinrich Seiler who died as a martyr in 1536 said, "I do not believe it is wrong that a Christian has property of his own, provided he will do right and share his goods with the needy, for he is nothing more than a steward."
In a Swiss Brethren congregation in Strassburg in Alsace in 1557, applicants for church membership were asked whether they were willing to devote all their possessions to the church and its needs, if a need became known and if they were able to render aid. These commitments to a biblical understanding of caring one-for-another, continued throughout the centuries and was always linked back to the teachings of Jesus and the practices of the early church.    This concern for others extended beyond the members of the faith community. In the 1660's Dutch Mennonites reached out with financial assistance to French Huguenots as well as Jewish refugees that were fleeing persecution.
Early records from 1623 also show that mutual insurance was practiced by Mennonites and had its origin in Germany. This was more than 100 years before the first organized insurance company was formed which was the, Philadelphia Contributionship founded by Benjamin Franklin in 1752. In addition there were later variations of mutual activities developed for fire insurance, hospitalization plans, and agricultural and educational improvement societies.
Mutual aid of many forms was considered an essential way of bringing together Christian faith and one's social relationships.