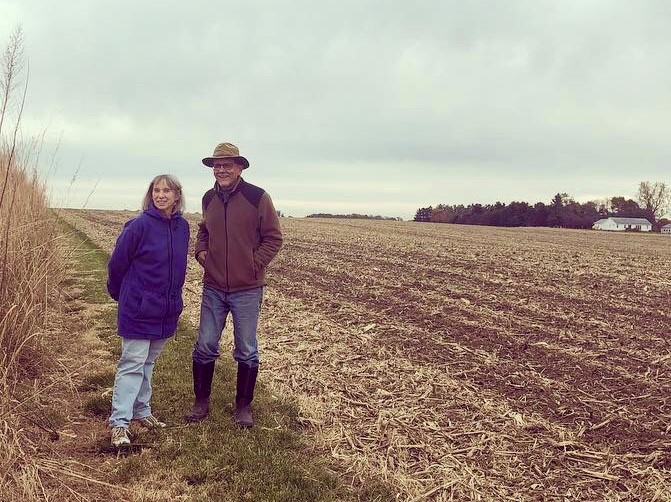 Jeanne and Ron Sears began The Seasons Retreat, a nonprofit, in 2016 on a working organic farm in Illinois. Trained as spiritual directors and members of the Mennonite Spiritual Directors Network, as well as Spiritual Directors International, they offer spiritual guidance and lead retreats in their rural setting.
Exhale. Deep breath.
This is not an uncommon response as people arrive to retreat. This is not our doing.  We offer the space and the invitation, and God shows up for those with open hands, spirits, and hearts. Within such an atmosphere, people are available to listen to God and be listened to. It is a place for spiritual practices and for spiritual direction.
Our desire to open a retreat space was rooted in the years we served in Oregon at Drift Creek Camp and on staff at Coast Vineyard Church. In those places we became attentive to the need in our bodies and spirits for times of silence and solitude.
We needed to retreat in order to live and to give from a place of rest and peace. We noticed that, just like Jesus, the pace at which we served mattered. We needed intentional and consistent pauses to sustain ourselves and to move forward.
We were introduced, in our training for spiritual direction, to many helpful spiritual practices. One of these is the Examen. This is a practice of daily asking ourselves questions such as, "What was life-giving or draining today? Where was God present or not in the day?" This practice of being attentive helped us discern whether or not to create a retreat center on the farm.
When we returned to the farm in Illinois that has been in our family for 102 years, the practice of prayer walking clarified decisions about the future of the farm. We walked the waterways and field edges praying and asking God to help us decide about the future of this land. This prayerful listening led us to transition the cropland to organic farming methods in 2015.
Retreat space at The Seasons Retreat consists of our home, with five bedrooms, 110 acres of farmland and pasture, several miles of walking trails with benches, a pond, a small creek with timber, and a restored milkhouse with space to write and pray. The 100-year-old bank barn may some day provide retreat space.
We find directees are able to more easily slip into listening at a retreat space.  Many directees arrive early to sit quietly in our library or in one of our bedrooms at a desk facing the fields and woods. Some sleep.  Physical rest opens our spirits.  Retreatants may stay after direction to walk the trails and to soak in what God has revealed to them.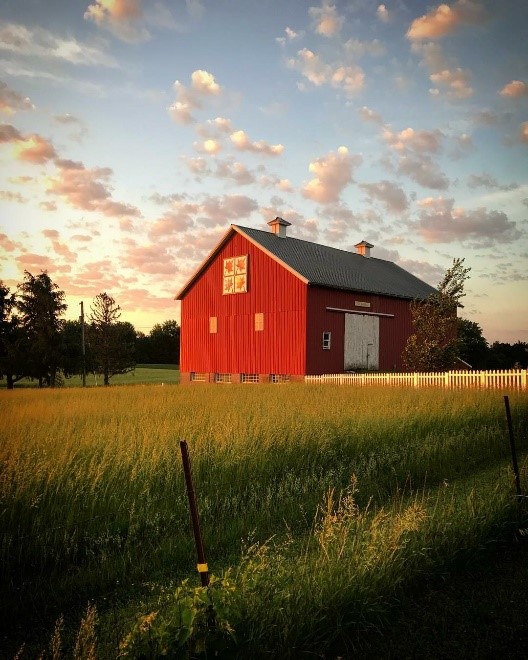 A community spiritual practice we offer each Wednesday morning is Lectio Divina, or a slow meditative reading of scripture. We call this Praying the Scriptures and it is a gathering open to anyone.  This is an opportunity to listen to God in a group setting. We take a few moments on these mornings to share together how the Scripture impacts our real lives on this real day. This practice illuminates a path to move forward in the week.
The Seasons Retreat offers writing retreats, personal retreats, and contemplative weekends based on a theme such as the Examen or the Enneagram. Our times are not teaching, but are intentionally slow and spacious with morning and evening prayers, and leisurely conversations around the dinner table.
We find these slow times allow surprise "direction" for individuals and groups. We discover spiritual direction integrated into the entire day. We begin most retreats with some type of Examen, and end the same way. In the course of a weekend, people are often able to hear themselves and God in profound and deep ways. We close our weekends giving thanks and praying for what is revealed and quickened.
Spiritual direction comes to us at The Seasons in many ways: during one-on-one listening, during group discernment, as we walk the trails, within good food, and in silence. One recent retreatant stated, "I didn't know I needed this until I was here."
We are constantly amazed how God graciously expands our small offerings, even on a prairie farm in the middle of Illinois, to provide rest for ourselves and for the sake of others.