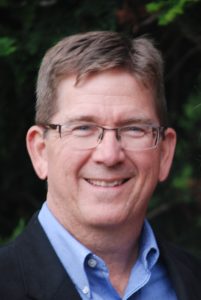 Over the next few months we've invited folks from across Mennonite Church USA to reflect on our Journey Forward and consider how they've seen Renewed Commitments at work in their lives, their congregation or community. If you'd like to contribute to this series by highlighting stories that bring our shared values to life, email JenniferC@MennoniteUSA.org. 
Rod Stafford is the lead pastor of Portland (Oregon) Mennonite Church. He has also served congregations in Lawrence, Kansas and Pasadena, California. When he is not at the church he likes to ride his bikes, watch baseball and do the Sunday New York Times crossword puzzle with his wife, Molly.
Last fall I went hiking in Mount Rainier National Park. On a warm afternoon, I headed up the Pinnacle Peak Saddle trail. It's not long, but it is a stout climb of about 1200 feet. At points the trail is rocky and exposed. And as often happens, it took longer than I expected. But all of a sudden the trail levels and you come up on a portal that looks out over a stunning vista to the south — Mount Saint Helens, Mount Adams, the Goat Rocks range all come into view. And then you turn around and Rainier is massive and majestic and just about close enough to touch. I had the whole panorama to myself for 30 minutes and then headed down.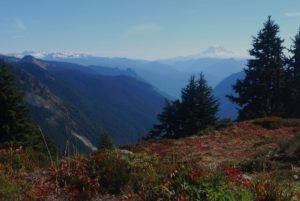 About halfway back, I ran into a couple of other hikers. They were wearing running shoes and had a bottle of water between them. They already looked peaked, and they asked, "Are we almost there?" I wanted to say yes, but I knew they had some switchbacks and elevation gain ahead of them still. What I could say though was, "Keep going. You don't want to miss what's ahead."
As we are making the Journey Forward, we trust that "The Holy Spirit beckons us toward the restoration of all things in Christ." The Spirit beckons us to keep going. We have a good ways ahead of us still, and at times it is easy to wonder if we are going to get there. In my community right now, there is a lot of discouragement, pessimism, even bitterness. At the southern border, children have been separated from their parents, and refugees, rather than being protected, are being prosecuted. Mass shootings are a commonplace occurrence, but leaders don't even pretend anymore that there will be changes in gun laws. The earth is literally coming apart at the seams, and the United States, as consumptive a society as there has ever been, is now the only nation to pull out of the Paris Agreement on climate change.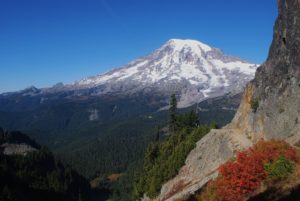 But the Spirit says to us, "Keep going. You don't want to miss what's ahead." I don't want to miss what the prophets of old could foresee — the day when people "shall beat their swords into plowshares … they shall all sit under their own vines and fig trees, and no one shall make them afraid" (Micah 4:3-4). I don't want to miss what John, looking into the future, could envision: "Then I saw a new heaven and a new earth … Death will be no more; mourning and crying and pain will be no more" (Revelation 21:1, 4). I don't want to miss the future that Jesus, in his life, death and resurrection, makes possible — a "new creation; everything old has passed away; see, everything has become new!" (2 Corinthians 5:17).
I don't want to give into despair or cynicism or apathy.
I don't want to give in to the impulse to vilify or dehumanize or hate. Instead, we are called to hold onto hope.  
And it is important to remember that hope is different from optimism. As Jurgen Moltmann pointed out, optimism is based on "extrapolative cause and effect thinking." Optimism is rooted in the past. It extrapolates from the way things have been. If things have gone well, then we can be optimistic about the future. But what happens when things get sideways? When we see our human history of violence, when we see our history of deep, intractable divisions, when we extrapolate from that past into the future, it is very hard to be optimistic.
But hope is different. Hope isn't dependent on the past or the circumstances we find ourselves in presently, or even our ability to bring about change. In fact, hope isn't dependent on us at all. Hope is grounded in God. It is grounded in the promise that God is creating a new future of reconciliation and justice and love. It is grounded in the grace and the faithfulness and the power of God. As Moltmann writes: "We must learn as Christians that we are not pushed through life by the past; we are pulled by the future, and the future belongs to God."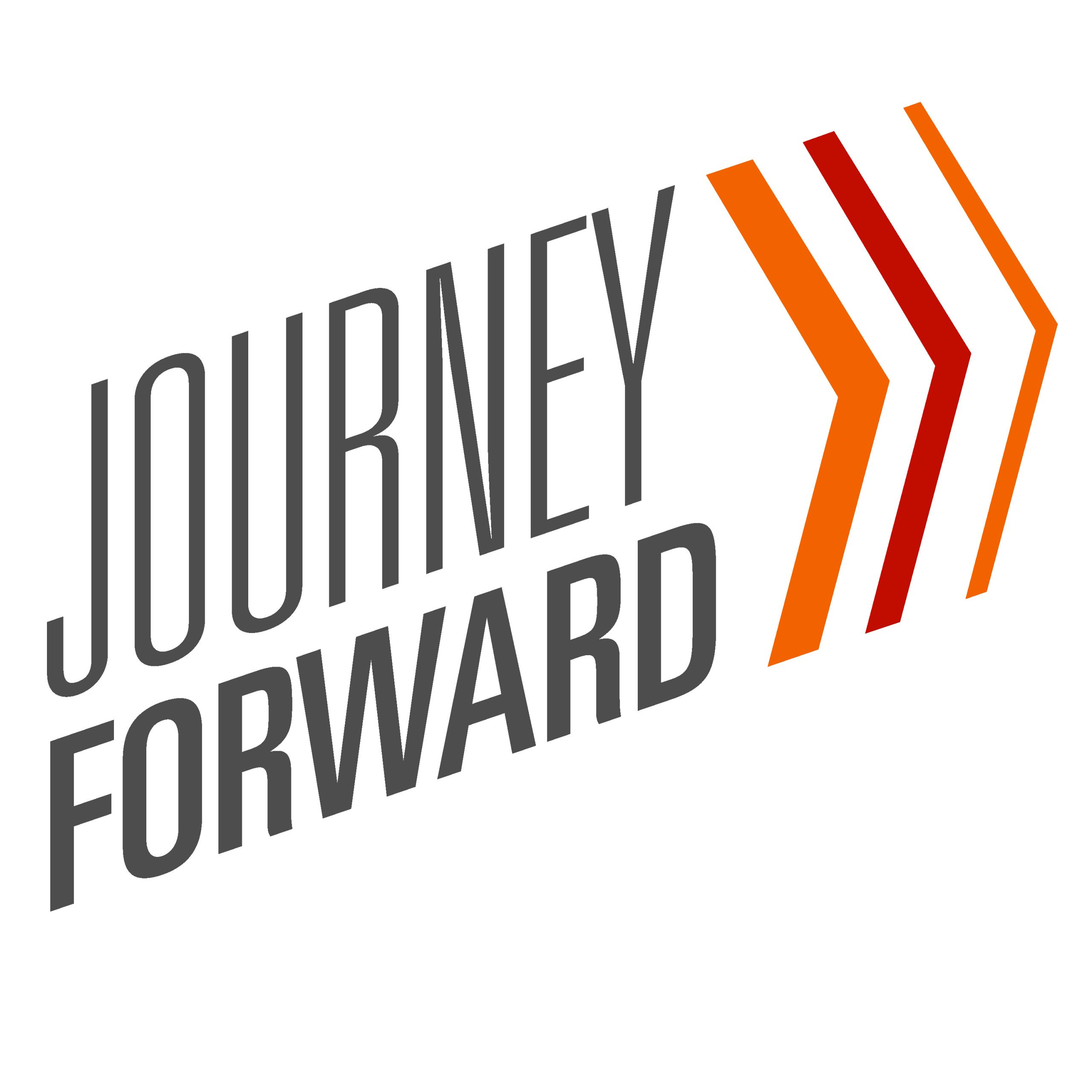 By faith, we hold onto such hope. And again, it is important to remember that hope isn't passive or detached or unengaged. We hold onto the kind of hope that Augustine wrote about: "Hope has two beautiful daughters. Their names are anger and courage; anger at the way things are, and courage to see that they do not remain the way they are." It is okay to be angry. We ought to be angry when Muslims are branded as too dangerous to be allowed entry into this country, when African-American families have a fraction of the wealth of white families in the U.S., when there are more guns than people in this country.
Hope doesn't let anger turn to bitterness, though. Instead it compels us to act with courage — to reach out to neighbors we haven't known, to march in protest with people whether we fully agree with them or not, to push people in power to do what is right and just and equitable, and always to pray.
We have a ways to go. The Spirit beckons us toward the restoration of all things in Christ. The Spirit says to us, "Keep going. You don't want to miss what's ahead."
______________________________________________________
All congregations are invited to use Journey Forward's "Pathways" study guide. Find it and all Journey Forward updates here.
Your financial support of MC USA helps us equip leaders and tell stories of Anabaptist faith in action across the church. Donate to MC USA here.