Hugh Hollowell Jr. is the community pastor at Open Door Mennonite Church in Jackson, Mississippi, where he lives with his wife Renee and two foster children.
I grew up in Mississippi, steeped in sweet tea, white supremacy and the blood of Jesus. And 31 years ago at age 17, I left in search of economic opportunity and swore I would never return.
In the interim, I was radicalized by the Jesus I met in the Gospels and a grumpy Baptist preacher from Mississippi named Will Campbell, who had this wild idea he got from the Apostle Paul that God, working through Jesus, had already reconciled the world, and that the main reason we did not appear to be reconciled was that we were not living as if it were true.
I learned to read Scripture through the lens of power dynamics and learned that in any given situation, Jesus was usually found on the side with the least amount of power.
I learned that the God who heard the cry of the enslaved in Egypt and who sent Moses to bring liberation still hears the cry of the oppressed and still sends people.
Stoked by the words of Brother Will and Mr. Jesus, I would spend 12 years doing ministry in Raleigh, North Carolina at the intersection of homelessness, LGBT rights and hunger. In those years I would see much denial of that reconciliation Paul talked about. I became Mennonite during those years, largely because of my increasing awareness of my own propensity to violence and my desire to overcome it in a community of people also committed to overcoming it.
But I still wasn't ready to talk about Mississippi. It was, as far as I was concerned, a good place to be from. I would joke about being in exile, unable to return while I lived in the more "enlightened" regions of the South. And as long as I stayed away, I did not have to deal with my own history, my own complicity, my own people. Especially my own people.
I had grown up in Mississippi, the eldest son of working poor parents, whose saving grace was that a distant ancestor had bought hundreds of acres of land, which had been sold off in crisis-sized increments over the generations until only 33 acres of scrub and hills remained, on which we struggled to pay the taxes each year.
The little country church in which I was baptized as a child, where I learned that Jesus loved all the children regardless of color, where I learned about Jesus and the love of God and the healing power of a potluck meal had, two years before my birth, decided to leave its denomination rather than admit people of color to membership. Or heck, for that matter, allow them to attend.
As long as I stayed away, I was content to believe I was one of the "good ones." After all, I subscribed to The Atlantic! I read Ta-Nehisi Coates! I followed Cornel West on Twitter! But no, I knew the dirty truth – for all my talk and work around justice, it wasn't principle, however, that kept me on the East Coast: It was cowardice and comfort.
Because the truth of the matter is that to fix a problem, you have to go where the problem is. And racism is not a problem that Black people caused. It is a problem white people caused, and one we have the obligation to end.
Two years ago, I moved home to Mississippi. Because, as James Baldwin told us, not everything that can be faced can be changed, but nothing can be changed until it is faced. And it was time for me to face the forces and people who shaped me.
In my time here, I have become more and more convinced that the work of white people is to do white people's work – to tear down the structures of white supremacy, to call out systemic injustice, to hold our elected officials accountable, and most importantly, to have hard relational conversations with other white people.
Those of us who can be heard by, listened to, and given an audience and platform by those who oppress people have a moral obligation to do the work, to put in the effort, to argue forcefully for those without our layers of privilege.
Brother Will taught me that if you are not as concerned with the soul of the oppressor as you are the circumstances of the oppressed, you are being something less than Christian. And in order to do that work, we have to go to where the problem is.
I didn't come back to Mississippi because it is more racist than Kansas or Oregon or Virginia or wherever you are. We white folk must examine our past, must dig deep, and must be willing to confront white supremacy in our context. I came here because my context and my people are in Mississippi, and so they are my work to do. Just like the people in your context are your work to do.
Even when it's uncomfortable. Maybe especially when it's uncomfortable.
---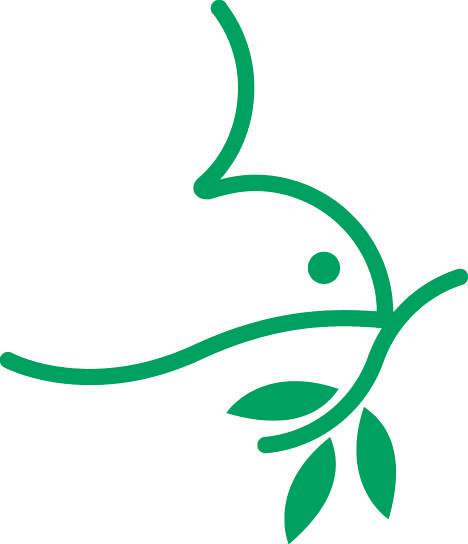 Learn about the Mennonite Church USA Justice Fund to support MC USA churches that are actively involved in dismantling racism, addressing police brutality, reimagining policing in our society or combating poverty.
The views and opinions expressed in this blog belong to the author and are not intended to represent the views of the MC USA Executive Board or staff.