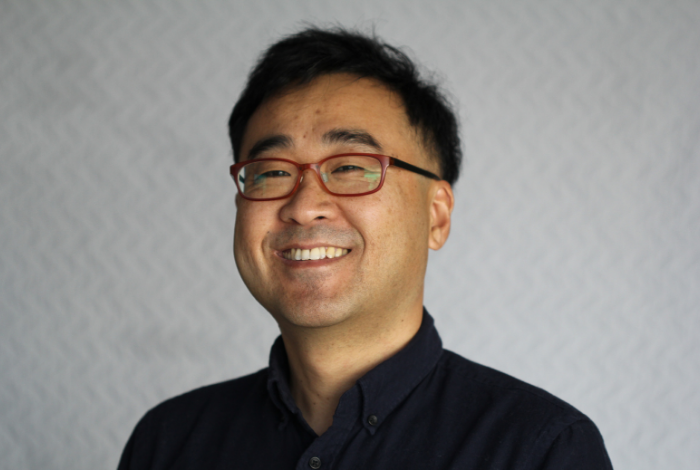 SeongHan Kim is peace educator for MCC Northeast Asia based in Chuncheon, the Republic of Korea.
______________________
I was in Jeju Island in the summer of 2011, the biggest island in Korea. Jeju Island is an attractive place for Mt. Hallasan and the ocean's beautiful nature. I went there not as a tourist but to protest the Naval Base construction in a small village, Gangjeong. Once completed, the base is expected to be home to 20 warships. Although this base is built by the Republic of Korean Navy, according to the Mutual Defense Treaty between the Republic of Korea (ROK) and the United States of America, U. S. Armed Forces can freely use any ports and airports in ROK. It means this naval base also serves U.S. aircraft carriers and nuclear-powered submarines.
This is not just the worst thing to imagine. When Imperial Japan occupied Korea (1910-1945), they heavily militarized Jeju Island to invade China and later prepared for the final battle. They called Jeju Island "unsinkable aircraft carriers." If you look up the map, you will notice the strategic importance of Jeju Island, where two superpowers clash.
At the Gangjeong construction site, there was a huge volcanic rock called Gureombi. It was one piece of gigantic volcano lava rock, and it was considered a spiritual place for the villagers for many generations. I found a white man who was watching this rock and peaceful ocean. It was a strange scene because the area was closed for the tourists. We exchanged greetings. His name is David Vine, an American anthropologist who is an expert on the U.S. military bases overseas. His research interest lies in the life of people who experience dramatic change due to the military base.[1] After ten years, Vine continues to work on American militarism, especially military bases abroad. He regularly updates the list of U.S. military bases abroad as a research project.
The Pentagon never reveals the exact number of military bases. According to Vine, around 800 U.S. military bases abroad exist from Italy to Honduras and Burkina Faso to Okinawa, which has never existed in human history on this scale. Vine calls the U.S. a "Base Nation."[2]
Then how many U.S. bases are in the ROK? Around 80 U.S. military bases exist in the ROK, which puts ROK in third place after Japan (119) and Germany (118). However, the newly expanded U.S. Army Garrison Humphreys base in Pyeongtaek is the largest U.S. military base in the world, encompassing 3,453 acres and the closest U.S. military base to China.
Every military base transforms the lives of people on the ground. Sadly, often they are vulnerable people such as farmers and fishers who are deeply connected with the land and ocean from generation to generation.
That is what I saw at the Gangjeong village. That is what I learned from Pyeongtaek, Okinawa and the Diego Garcia Military Base. In contrast, government and military use "national security" as a justification for the new military installations, while endangering the "human security" of the villagers.
Here is another story of a theologian who I met in Gangjeong. His name is Song Kang-Ho. On March 7, 2020, Song wanted to pray at the remaining part of the Gureombi, which is now in the Naval base. Song prayed at the Gureombi for peace in the Northeast Asia region and reconciliation of the Jeju Island for years while he continued to protest. Eight years ago, on March 7, Gureombi was blasted for the construction. Song applied for numerous official visits to the Navy, but the Navy did not respond. Finally, Song cut the barbed wire and entered the Naval base with his colleague and stayed at the Gureombi for prayer.[3]
Although the Jeju Naval Base is already complete and operating, the struggling and conflicts among villagers and the daily protests continue. Song's prayer at the Gureombi challenges us to confront and name this spiritual power behind a vast military complex and justified by "realpolitik."
In 2021, we are still lamenting and learning from the unprecedented COVID-19 pandemic.
One crystal clear lesson is that we must change civilization's direction, not tomorrow, but today.
We need more nurses, doctors, and public health systems than cutting edge weapons and military bases. There is no "eco-friendly" fighter plane and warship; there is no such thing.
The two men I met at the Gureombi rock reveal our life's complexity, and I pray that we chose life instead of death and destruction.
Notes:
[1] David Vine, Island of Shame – The Secret History of the US Military Base on Diego Garcia (Princeton: Princeton University Press, 2009).
[2] David Vine, Base Nation: How U.S. Military Bases Abroad Harm America and the World (New York: Metropolitan Books, 2015). You can see the whole list here: "Lists of US Military Bases Abroad, 1776-2019″
(https://dra.american.edu/islandora/object/auislandora%3A81234)
[3] Tim Huber, "Peace activist jailed in South Korea" (https://anabaptistworld.org/peace-activist-jailed-in-south-korea/)

Mennonite Church USA invites you and your congregation to get involved in the Cost of War: Learn, Pray, Join initiative as one way to
reinvigorate our collective voices against the destructive powers of militarism.
Join in this prayer for the cost of war, written by Amy Yoder McGloughlin:
Spirit of Life,
  you inspire and compel us towards creative peacemaking.
Move us beyond our confessions, into creativity.
Move us beyond our guilt, into inspiration.
Move us beyond our shame into a fuller vision of shalom for your world.
Move us into being
  creators of peace in our communities,
  co-conspirators of wholeness in our churches,
  accompaniers of peacemaking efforts on the borders,
    and in places of international conflict. 
Find the full prayer, upcoming webinars and ways to get involved at www.mennoniteusa.org/ministry/peacebuilding/learn-pray-join/cost-of-war.
The views and opinions expressed in this blog belong to the author and are not intended to represent the views of the MC USA Executive Board or staff.