By Jessica Griggs for Mennonite Church USA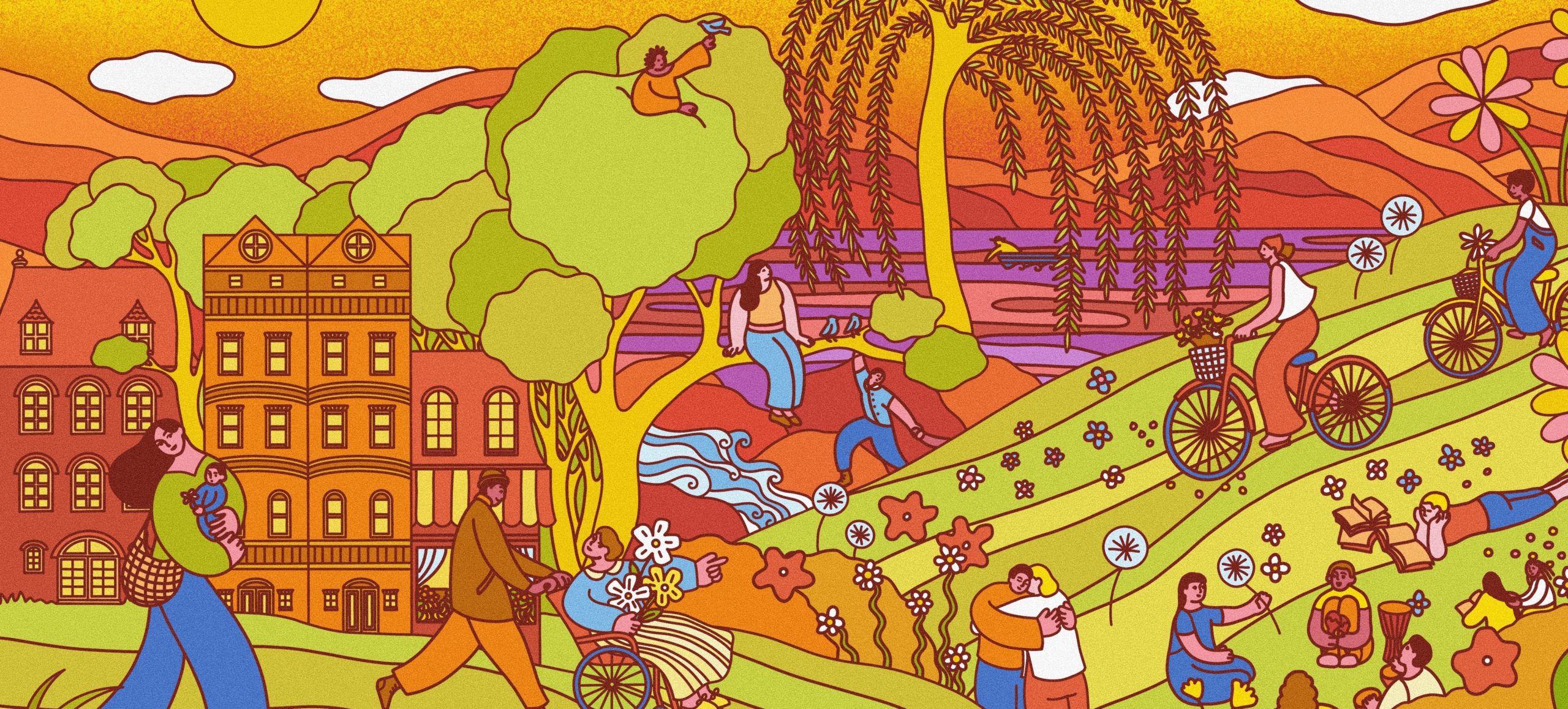 ELKHART, Ind. (Mennonite Church USA) — Mennonite Church USA (MC USA) is using a newly developed form to create a network of churches that are actively doing abolition work to facilitate ongoing mutual support and resource sharing. This resource was created as a companion to the MC USA curriculum "Defund the Police? An Abolition Curriculum," which was published in April, and lists congregations and the type(s) of work they are doing to promote justice and find alternatives to traditional policing and prison systems.
"Abolition work is communal work," said Sue Park-Hur, MC USA denominational minster for transformative peacemaking. "We know many congregations that are engaged in the work of abolition partner with local organizations, but they may not be connected to other Mennonite churches doing the work. We hope this can be a place where congregations can network more expansively and resource each other, as they continue to envision and reimagine peace in their communities."
Congregations that are doing abolition work can share their information via the "MC USA Churches in the landscape of abolition" form. This information will then be reviewed and added to the list of churches on the "Mennonite congregations in the landscape of abolition" page. Using this list, people and congregations can connect to other churches who are doing similar work, to support and learn from one another.
Each congregation on the list has shared a brief description of the work they are doing. This work is then organized by the "place" in the landscape of policing that the work is done. These "places" correspond with lessons in the "Defund the Police?" curriculum:
Jails, Prisons, Detention Centers.
Police Stations, Courts.
Policing Our Children: School Resource Officers (SROs), School-to-Prison pipeline.
Police and the Streets: Homelessness, Sex Work.
City Hall, Political Change, Revolution.
Worship and liturgical resources, theological study, and/or organizing within the church.
Churches can use this information to more easily identify other congregations doing similar work.
The "Defund the Police?" curriculum was created in the wake of the nationwide movement for racial and policing justice that was reinvigorated in summer 2020. Many churches called for MC USA to provide their congregations with an Anabaptist-grounded resource that would allow them to learn about and answer their questions about police abolition. Since its publication in April, the "Defund the Police?" curriculum has been viewed by more than 12,600 different people.
Mennonite Church USA is the largest Mennonite denomination in the United States with 16 conferences, approximately 530 congregations and 62,000 members. An Anabaptist Christian denomination, MC USA is part of Mennonite World Conference, a global faith family that includes churches in 58 countries. It has offices in Elkhart, Indiana, and Newton, Kansas. mennoniteUSA.org