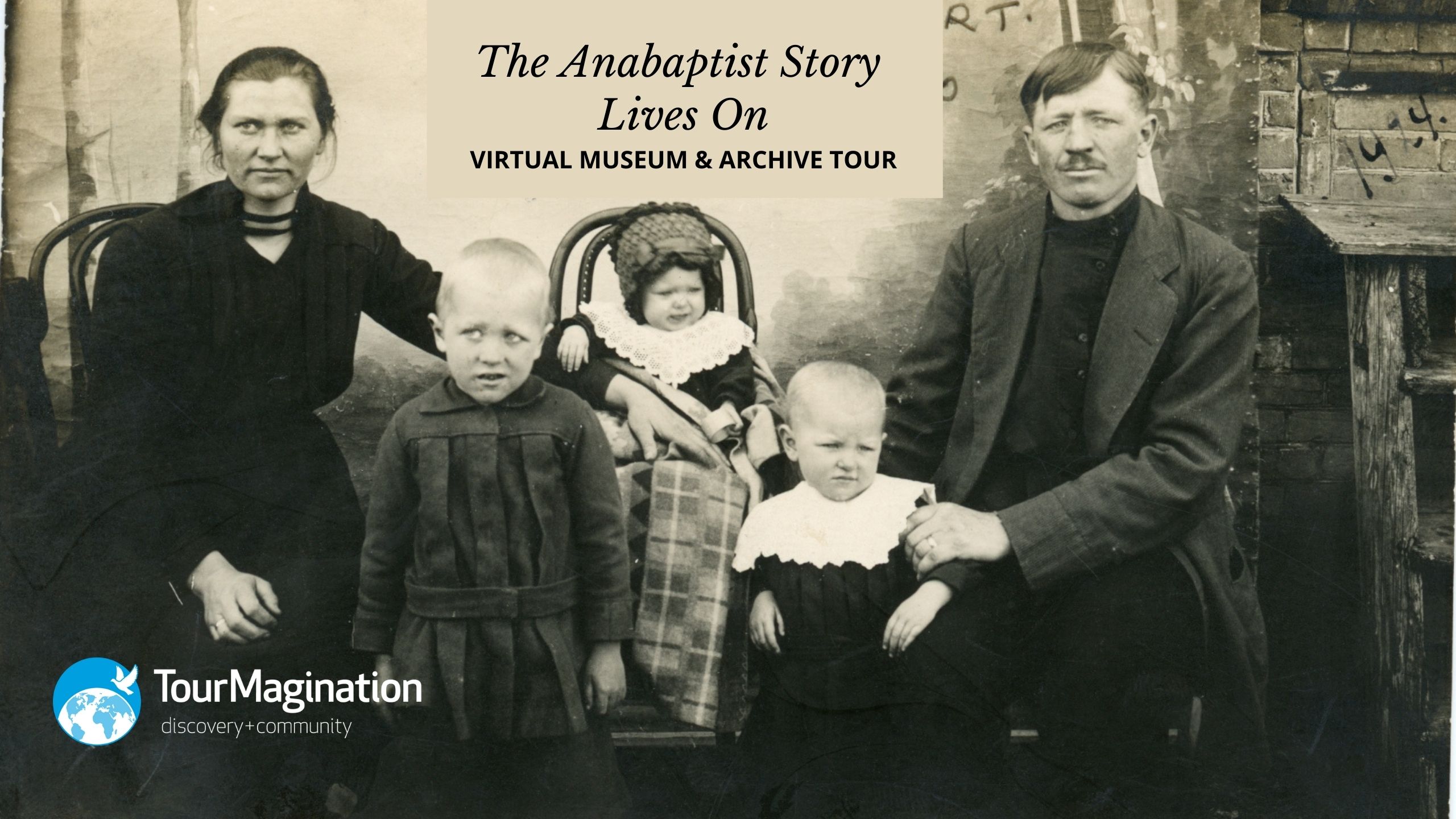 By MC USA staff
Jason Kauffman, director of Archives and Records Management for Mennonite Church USA (MC USA), will be sharing a webinar, "Mennonite Relief Pioneers," on Tuesday, Nov. 24, 2020 at 8 p.m. ET / 7 p.m. CT / 6 p.m. MT / 5 p.m. PT. The webinar is part of "The Anabaptist Story Lives On: Virtual Museum & Archive Tour," a multi-week webinar series produced in partnership with nine other heritage organizations by TourMagination, an Anabaptist travel company.
Kauffman's webinar will highlight the work of the more than 100 Mennonites – such as Jacob C. Meyer, Nellie Miller Mann and others – who served in France, Syria and elsewhere during and after World War I through the Mennonite Relief Commission for War Sufferers, a predecessor to Mennonite Central Committee.
"Mennonite relief workers provided urgent relief during the violence and destruction of World War I and the devastation of the influenza pandemic," said Kauffman, noting that their work laid the foundation for future inter-Mennonite relief and service efforts. "A century later, there is much we can learn from them in our current context."
"The Anabaptist Story Lives On: Virtual Museum & Archive Tour" will feature a total of 10 webinars from Nov. 3 to Dec. 1, 2020 and Jan. 5 to Feb. 2, 2021. All events will be on Tuesdays at 8 p.m. ET / 7 p.m. CT / 6 p.m. MT / 5 p.m. PT.
Topics will range from cookies and tractors to the Ukrainian KGB files. Archivists and executive directors from Anabaptist and Mennonite museums, archives and heritage centers in the United States and Canada will lead the webinars. They will show unique artifacts, photos and documents as they share part of the Anabaptist story. Each 20-minute presentation will be followed by a question-and-answer chat with viewers. Register and learn more at https://www.tourmagination.com/vtour-2/.
The Mennonite Church USA Archives seeks to inspire people worldwide to follow Jesus Christ by engaging them with the historical record of Mennonite Christian discipleship. For questions regarding the MC USA Archives, please contact Jason Kauffman at JasonK@MennoniteUSA.org.
Mennonite Church USA is the largest Mennonite denomination in the United States with 16 conferences, approximately 530 congregations and 62,000 members. An Anabaptist Christian denomination, MC USA is part of Mennonite World Conference, a global faith family that includes churches in 86 countries. It has offices in Elkhart, Indiana and Newton, Kansas.  mennoniteUSA.org