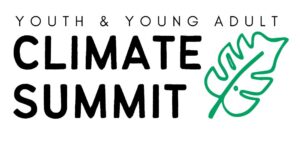 Mennonite Church USA (MC USA) is hosting a collaborative Youth & Young Adult Climate Summit, July 7, 2023, at the Kansas City (Missouri) Convention Center. The event will bring together experts in climate change, spiritual activism and social justice to explore the ways that young people ages 14 to 25 can put their faith to work to address the spiritual and human crisis caused by climate change. Registration opens on March 1 here. The cost is $49 per person and includes lunch.
MC USA is collaborating with partner organizations, Mennonite Creation Care Network and Anabaptist Climate Collaborative, to provide attendees with a comprehensive understanding of the climate change crisis and the ways that they cope and get involved.
"We know the disproportionate impacts climate change has on all of us, particularly low-income communities around the world who carry the least responsibility for creating it," said Lorraine Stutzman Amstutz, MC USA denominational minister for Peace and Justice. "Addressing the root causes by focusing on and implementing solutions that provide renewable energy and address land use is a justice issue we should all be concerned about. I have no doubt our youth and young adults will be leading us as we move forward," she added.
The Youth & Young Adult Climate Summit will feature opening and closing contemporary worship services, a keynote speaker, a panel discussion and breakout sessions in which attendees can engage with each other on a variety of topics, including political advocacy, grassroots environmental initiatives and climate anxiety.
The keynote speaker is Talitha Amadea Aho, author of "In Deep Waters: Spiritual Care for Young People in a Climate Crisis." Amadea Aho has worked with children and youth for many years as a Presbyterian minister in Oakland, California, and now serves as a chaplain at a children's hospital in the San Francisco Bay Area. She has witnessed first-hand the spiritual crisis that climate change has perpetuated in young people.
"This crisis needs to hear from all those affected, and, course, youth will most experience the future devastations of the changing climate," said Doug Kaufman, director of Pastoral Ecology at Anabaptist Climate Collaborative. "I am pleased that our speakers bring diverse voices to the climate summit — from Zimbabwe, from Korea, from a pastor, from youth and young adults. As we learn from one another and engage our troubling emotions on climate, we can be empowered to act for a better future," he added.
The panelists for the event are:
Luke Beck Kreider, Ph.D., is an assistant professor of Religion and Sustainability at Goshen (Indiana) College. His work focuses on how environmental issues intersect with social and political dynamics like violence, racial injustice, and economic injustice.

Lynn Hur

is a recent graduate of University of California, Los Angeles (UCLA), where she studied sociology and conducted community-based participatory research in sustainability. She also was active with the Los Angeles Regional Collaborative for Climate Action and Sustainability. She plans to speak about urban planning to foster sustainable, equitable and creative public spaces with intergenerational BIPOC and immigrant communities. 

Sarah Nahar is a non-violent action trainer and interspiritual theologian. She is the former executive director of Community Peacemaker Teams and is currently a doctoral student at Syracuse University and SUNY-ESF in Syracuse, New York (traditional Onondaga land), studying ecological regeneration and spiritual activism.
Sibonokuhle Ncube is a Global South Voice who looks through an eco-womanist and shalom lens for an urgent global and just intergenerational response by humans as biotic citizens. Ncube is the former director of the Compassionate Development Services of the Brethren in Christ Church in Zimbabwe, an Anabaptist denomination which is a member of the Mennonite World Conference (MWC). Ncube serves as the Africa liaison of the MWC's Creation Care Task Force and is a member of the Brethren in Christ USA Peace and Justice Project. She will soon be graduating with an MDiv Theological and Peace Studies at the Anabaptist Mennonite Biblical Seminary (AMBS). She is currently the regional director for Africa and Europe at Mennonite Mission Network.
Jennifer Schrock, director, Mennonite Creation Care Network, said, "I hope youth and young adults will come away from the conference surprised and hopeful: surprised by the broad spectrum of ways that creative, faith-filled people are working on climate change; grateful to know they are not alone and eager to find a way to contribute that works for them. Most of all, I want youth to see that the Church is walking beside them in this and values their presence and partnership."
The planning team includes: Stutzman Amstutz; Schrock; Kaufman; Sara Gurulé, constituent engagement representative at Mennonite Mission Network; Sarah Werner, MC USA Climate Justice intern; Galen Fitzkee, legislative associate with Mennonite Central Committee US; Eva Webb, environmental educator at Merry Lea Environmental Learning Center of Goshen College; Hur, and Tai Linklater, a student at  Canadian Mennonite University. 
Youth and young adults aged 14-25 and their sponsors are invited to attend the event.
This event was made possible by a grant from the Showalter Foundation.
Mennonite Church USA is the largest Mennonite denomination in the United States with 16 conferences, approximately 540 congregations and 56,000 members. An Anabaptist Christian denomination, MC USA is part of Mennonite World Conference, a global faith family that includes churches in 59 countries. It has offices in Elkhart, Indiana and Newton, Kansas. MennoniteUSA.org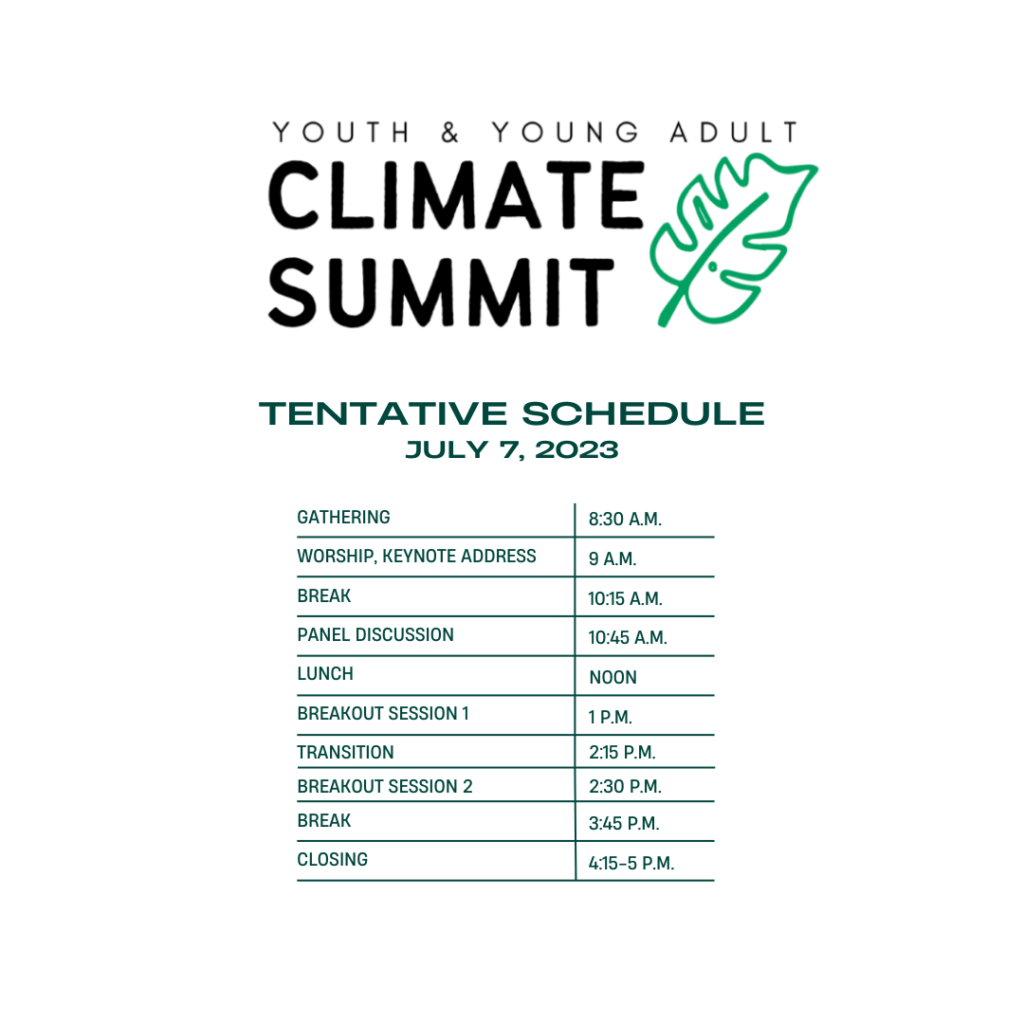 By MC USA staff