The Mennonite Church USA (MC USA) Executive Board addressed agenda items for the upcoming 2023 Delegate Assembly and affirmed several key relationships during its online Zoom meeting on Jan. 27 and 28, 2023.
2023 Delegate Assembly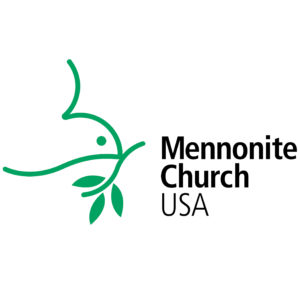 The Executive Board discussed potential bylaw and other changes that will allow the Executive Board to operate more efficiently and effectively by streamlining and clarifying MC USA's governance structure.
Associate Executive Director for Church Vitality Michael Danner presented an update on the Prevention and Accountability Project, a comprehensive misconduct guidebook being developed in partnership with Mennonite Church Canada. One change being considered is adjudicating misconduct complaints at the national, rather than the conference, level.
"When we vetted the idea with conference ministers [at the Conference Ministers' gathering in November], there was strong support that this is the way to go, so we are moving this forward," said Danner. "[This model] takes the pressure off local conferences and allows us to have consistent, independent investigations of misconduct allegations."
Danner said the writing team is continuing to gather and process feedback and hopes to have the new Prevention and Accountability Project guide available to share with delegates this summer.
Affirming Relationships
The Executive Board invited Nathan Alleman, Mennonite Education Agency (MEA) board chair, and Danner, who serves as executive director of MEA, to share a report on MEA's work, as part of a required periodic review.
Alleman described how MEA is shifting its focus to better serve the denomination.
"Schools and colleges are and will continue to be an important aspect of our work," said Alleman. "And, in terms of our mission, MEA is thinking more broadly about Anabaptist Mennonite education within the church, across the church, in schools, and to those Mennonites outside of some of these traditional structures." Examples include MEA's expanding Hispanic Ministries programs, the Mennonite Learning Network, an online learning platform, and collaboration with Mennonite educators who are outside of Mennonite educational institutions.
MC USA Moderator Linda Dibble, on behalf of the review team, said "We appreciate how you are looking toward the future … and your ideas of providing education and resourcing for historically underserved populations."
The Executive Board also welcomed Monica Schaap Pierce, executive director of Christian Churches Together (CCT), to share a presentation about the organization's history and recent work. CCT is one of the broadest ecumenical fellowships of Christian churches in the U.S. The Delegate Assembly passed a resolution in 2007 in support of MC USA's membership.
Schaap Pierce shared about the organization's approach to bringing churches together.
"Often, we around the CCT table don't agree," she said, "but we can better understand each other when we worship together, learn each other's traditions and theologies and hear each other's stories." Recent initiatives have included a forum on "Who does Jesus call our Christian churches to be in a polarized society?" and an online workshop on dialogue across differences.
Moderator Angela Moyer Walter and Assistant Moderator Roy Williams of Mosaic Mennonite Conference joined the Executive Board members on Saturday morning to discuss the impact of the Special Session of the Delegate Assembly on conference members and to seek affirmation for the conference's two-year strategic plan. For more on this, please read "MC USA Executive Board meets with Mosaic Moderators."
Lastly, the Executive Board reviewed its ministry partnership agreement with Mennonite Church Canada for updates, as well as its covenant with Mennonite World Conference.
In other business
Robin Schrag, controller for MC USA, reported estate giving was up in last fiscal year (August 1, 2021-July 31, 2022). Despite this, the Executive Board showed a deficit of $233,000, due to downturns in investments and because income from MennoCon23 will not be fully realized until the current fiscal year.
Executive Director Glen Guyton identified several policy needs, including better onboarding for MC USA board appointments and CEOs and regular board-to-board meetings with agency boards.
The Executive Board met in an executive session following the meeting on Jan. 28 and in a closed session on Feb. 27 to discuss sensitive policy and operational concerns and to follow up on questions related to the previously agreed upon transfer of the title process for the Elkhart building, according to Dibble.
"The Executive Board is committed to our governance relationship with the board of Mennonite Mission Network," said Dibble, following the meetings. "We have been in communication with the board as a follow-up," she said.
The minutes of the January Executive Board meeting will be reviewed and approved at the next scheduled Executive Board meeting, April 13-14, 2023, in Los Angeles, California. The minutes are the official record of actions taken at the meeting and are available upon request.
Mennonite Church USA is the largest Mennonite denomination in the United States with 16 conferences, approximately 540 congregations and 56,000 members. An Anabaptist Christian denomination, MC USA is part of Mennonite World Conference, a global faith family that includes churches in 59 countries. It has offices in Elkhart, Indiana and Newton, Kansas. mennoniteUSA.org
Written by MC USA staff.