Sarasota couple's decision to follow Christ leads them to a life of service to the church
By Jenny Castro
In 1970, after a mutual friend introduced Marco and Sandra Güete to each other in Cartagena, Colombia, they knew pretty quickly that they wanted to be married. Sandra, 19 at the time, was living with her family, and Marco, 18, had recently moved there with his family.
Marco recalls that he grew up moving around a lot, attending a variety of Catholic schools in Colombia, rarely living with his parents. Instead, he'd live with relatives in different cities and towns — from Bogotá to San Andrés Island.
"Actually, the moving enriched my life," he says. "I learned a lot about life and culture."
Through these experiences Marco says he developed confidence in his own abilities and a sense of independence.
A move to New York, an awakening of faith, and a call to ministry
Soon after the couple married, Marco traveled to the United States to find work and establish himself, while Sandra stayed in Colombia, finishing her college degree in elementary education.
"I think God's hand was on us," Sandra says. "We were very young and naïve."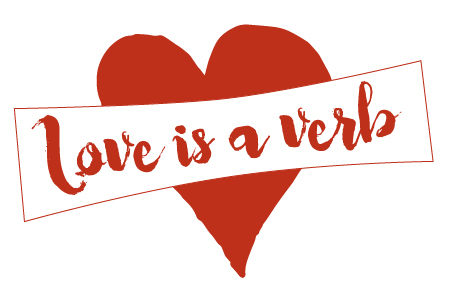 After reuniting in the U.S. eight months later, Marco and Sandra enrolled in evening technical and language school, with Sandra learning English and Marco studying IBM computers. A few years later they opened a business and together set out to make a living. Faith wasn't a priority for the young couple.
"I was agnostic," Marco says. "We didn't go to church, and I didn't believe in anything that had to do with church or God."
But one day a neighbor invited her pastor over to talk with Sandra and Marco.
"We were confronted with the gospel," Marco says. "That same day, Sandra and I made a decision to be followers of Jesus Christ."
Marco, Sandra and their growing family became active in the church. But it was through a business connection that the couple came to hear about Anabaptism.
"The pastor of a new Hispanic Mennonite church plant in New York City was bi-vocational," Marco explains. "He had a business and I had a business; we met through work."
The pastor eventually invited the Güetes to his small Mennonite church. The couple accepted his invitation and found a new church home. One Sunday, the Hispanic director of the General Conference Mennonite Church was visiting the congregation and invited Sandra and Marco to consider studying in the Hispanic Ministries Program at Goshen (Indiana) College.
After a year of deliberation and discernment, the couple took a leap of faith, sold their business in New York and moved their family to Goshen.
"I took a full load plus summer time for intensive English classes," Marco remembers. "After that, we moved to Illinois and I enrolled at Northern Baptist Theological Seminary in Lombard to finish my master's degree in theological studies. We were young and had energy."
Ministry and the movement of God
For a number of years, the Güetes worked as church planters in Chicago; Marco was also the new director for the Hispanic Ministries Department of the General Conference Mennonite Church. And it was through this work that an idea sparked in Marco's mind. The idea would become the Instituto Bíblico Anabautista (IBA, or Anabaptist Biblical Institute).
"I discovered that the appropriate material was not available to teach Anabaptist-Mennonite history and theology in Spanish to members of the Hispanic congregations," Marco says. "It was time to create a training program for local congregations."
In 1988, Marco drafted a proposal, outlining the first lessons. Shortly thereafter, in the summer of that year, he gathered Hispanic pastors from across the Mennonite Church, and a Spanish-speaking Anglo female pastor, in Kansas City, Missouri. In two days' time, the group created the curriculum, determined a plan of action for the first two years, and named tutors for the program. Twenty-seven years later, IBA continues to provide Spanish-language biblical and theological training to leaders serving in ministries across the denomination.
Sandra recalls attending IBA's 25th anniversary celebration and being amazed to see that more than 1,000 people had finished the program and that some of them were serving across the church.
"They didn't know Marco, but during the ceremony, they said, 'We bless the person who created this program.' It made me cry to see all of these people with all that energy, with strength and will to preach the word — to see the students accomplishing their dreams," she says.
Marco and Sandra have worked for the church in a variety of ways in the USA and Colombia.
"We do almost everything together," Marco says. "Our projects have always been joint projects — ministry, business, travel and many ventures. When we take risks, we do it together."
And the Güetes have been taking risks together for 45 years. In the '90s, they returned to Colombia, where Marco served as director of the Latin-American Anabaptist Center (CLARA) and the Colombia Mennonite Bible Seminary. During their time in Colombia, the Colombian Mennonite Church was petitioning the Colombian government to grant conscientious objector status to Mennonite seminarians. The process put the Güetes' lives in danger. The seminary remained open against the government's orders while the case was brought before the Colombian Supreme Court.
"My name was on the black list of the Colombian military," Marco explains. "It was recommended that we vary our travel routes and leave home at different times each day to avoid being easily tracked."
Eventually, seminary students in Colombia were granted conscientious objector status.
Marco has also served as associate conference minister for Western District Conference and South Central Conference in Newton, Kansas, and Dallas, Texas; and as conference minister for Southeast Mennonite Conference in Sarasota, Florida.
Challenges, family and 45+ years of marriage
They agree that a life of ministry hasn't been easy. There have been times when Marco's work required that he travel substantially, leaving Sandra at home with their children.
"The hardest period was the teenage years," Sandra laughs. "My kids were good, but teenagers are teenagers. And everything always happened when Marco was away."
The Güetes attribute the longevity of their relationship to respect, honesty and seeking help when they needed it.
"We believe in looking for help; that's what wise people do," Sandra says. "When you have problems with your physical health, you call a doctor. When you have problems with your relationships, you seek support — a counselor, a therapist."
The Güetes are enjoying their lives in Sarasota — the work, the community of faith and one another.
"The other day when we were walking at the mall, Marco was whispering in my ear and I was laughing out loud," Sandra says. "A woman came up to us and said, 'Watching you two makes me believe in love.' She was surprised to find out that we've been married 45 years!"
"We never finish learning," Marco says. "As we change and grow over the years, we fix some things and realize there are other areas we need to work on."
"I feel blessed being a child of God and Mennonite, because Mennonites changed our lives completely," Sandra says. "We have lived our lives with Mennonites for 36 years. We have a lot of joys. We are happy to do the Lord's will."
###
Image available:
Marco and Sandra Güete (Photo provided)