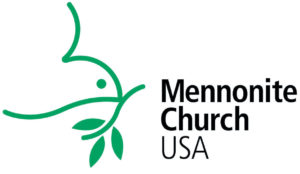 ELKHART, Indiana (Mennonite Church USA) — The Executive Board of Mennonite Church USA (MC USA) affirmed a "clean" audit report and strong financial results during its meeting on February 3-4, 2022.
Board members also approved the reappointment of Amy Gingerich as executive director of MennoMedia and provided direction and feedback for the work ahead related to the upcoming Special Session of the Delegate Assembly, the resolutions process and denominational polity.
Audit Report
Jim Caskey of the Executive Board audit committee reviewed the independent auditor's report for the MC USA Executive Board, prepared by Regier Carr & Monroe, LLP, CPAs, for the year ended July 31, 2021. He said that the auditors had a "clean opinion." In addition, Caskey noted that MC USA finished the fiscal year with increased net assets, a strong cash position and a high operating efficiency ratio of 87% percent.
"We can say to donors without hesitation that we are responsible stewards of the gifts that they give," said Caskey.
Goals for 2022
Executive Director Glen Guyton highlighted the ongoing work of the Executive Board staff, including preparations for the Special Session of the Delegate Assembly, analysis of the 2021 denominational survey, which will be shared in Spring 2022, and peace and justice initiatives. He emphasized that climate justice continues to be a key concern for many in the denomination, especially our younger members."
In addition, Guyton shared new goals for the coming year, including reviewing the resolution process, developing viable policies for the Executive Board, developing sustainable funding models, and working with Mennonite Education Agency and MC USA-affiliated colleges to identify and promote educational opportunities – degree and non-degree – related to church leadership.
Executive Board Staff Adds New Role
Iris de León-Hartshorn, associate executive director of MC USA, provided a preview of upcoming staff changes, including the creation of a new staff role:
Director of racial/ethnic engagement, a new position that will work with the various racial/ethnic entities within MC USA, support the program agencies in this work and help denominational leaders to define MC USA diversity, equity and inclusion goals, standards and desired outcomes. Sue Park-Hur, the current denominational minister of Transformative Peacemaking, has accepted this role.
Denominational minister for peace and justice (formerly Transformative Peacemaking), a liaison for peace and justice initiatives throughout MC USA, including anti-racism, immigration and militarism.
"We're trying to complement the work that we do and to resource agencies in a more holistic way," said Guyton. "For our system to work, the Executive Board staff needs to have more of a coordinating function and to ensure that we are not operating in silos. Greater collaboration is possible because we have really good communication among the MC USA CEOs," he added.
Special Session of the Delegate Assembly
Executive Board members provided feedback on a draft agenda for the Special Session of the Delegate Assembly, May 27-30, in Kansas City, Missouri. Other discussion topics included the need for clear rules of order during the meeting, the use of facilitators for various resolution discussions and the availability of onsite pastoral care for delegates. The Executive Board also reviewed a proposed series of staff impact statements to help delegates better understand the various resolutions.
Jon Carlson, moderator-elect and chair of the resolutions committee, said the committee is beginning the work of evaluating the current resolutions process and considering ways to strengthen it for the good of the church.
"The Delegate Assembly in May will give us some insight into how these processes are functioning at this time," Carlson said. "We're starting to think and dream about this. We have been looking at what other Christian traditions do – we're trying to cast a wide net," he added, noting that it is possible that there may be a new resolution process to propose to delegates in 2023.
Reappointment of Amy Gingerich
The Executive Board approved the appointment of Amy Gingerich as executive director of MennoMedia for a second four-year term.
"The Board expresses its gratitude for Gingerich's creative and adaptive leadership of the agency," said MennoMedia Board Chair Lee Schmucker, who briefly joined the meeting. "MennoMedia is in a stronger position now than it was four years ago when Amy took the reins," she added.
Following the unanimous vote, Moderator Linda Dibble and Guyton discussed modifying the Executive Board policy for the review and reappointment of program agency CEOs so that it is consistent with the MC USA bylaws. Currently, the process varies from agency to agency. No action was taken.
Other Business  
Changing relations with Community Peacemaker Teams (CPT, formerly Christian Peacemaker Teams): MC USA Executive Board affirmed a staff recommendation to withdraw from its governance relationship with CPT in response to its ongoing shift from a Christ-centered organization to a more community-based entity, as reflected in CPT's recent name change announcement. The Executive Board affirmed the plan to withdraw MC USA's representation on CPT's steering committee, while offering a blessing to the organization for its continued good work. De León-Hartshorn also acknowledged Amy Yoder McGloughlin, pastor of Frazer (Pennsylvania) Mennonite Church, for representing MC USA on CPT's steering committee, saying, "We are thankful for Amy's peacemaking work with CPT over the last decade and for her faithful service on behalf of Mennonite Church USA." (See MC USA's letter to CPT and CPT's reply.)
Church Benefits Board (CBB) Restructuring Plan: David Weaver, CBB chair, met with the Executive Board to discuss best practices and review the organizational structure of the CBB, which oversees Mennonite Retirement Trust and The Corinthian Plan on behalf of MC USA. The Executive Board passed a motion to create a task force, including Executive Board members Richard Aguirre and Mitch Kingsley, to further explore this.
Appointment to MCC Board: As part of its consent agenda, the Executive Board voted to approve Dr. Gilberto Perez, Jr., vice president for student life and dean of students for Goshen College in Indiana, to the board of Mennonite Central Committee (MCC), replacing Ed Diller, effective as of the end of the March MCC board meeting. MCC is a ministry partner of MC USA.
Agency Updates: The CEOs/executive directors of each of the five MC USA agencies (Everence, MennoMedia, Mennonite Education Agency, Mennonite Mission Network and MHS) provided updates on their organizations.
Initially scheduled as an in-person gathering, the Executive Board meeting was moved to Zoom, with staff and other guests gathered at church offices in Elkhart, due to a snowstorm that dropped 12 inches of snow on the area.
The next Executive Board meeting will be held in person ahead of the Special Session of the Delegate Assembly in Kansas City, Missouri, on May 27.
Mennonite Church USA (MC USA), is the largest Mennonite denomination in the United States with 16 conferences, approximately 530 congregations and 62,000 members. An Anabaptist Christian denomination, MC USA is part of Mennonite World Conference, a global faith family that includes churches in 58 countries. It has offices in Elkhart, Indiana and Newton, Kansas.  mennoniteUSA.org